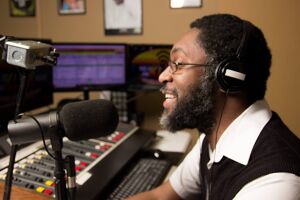 Show Times
Timezone
:
CDT
[UTC-5]
Sat:
About the Show
Jump to:
Let local personality BT Groove get you in the mood to enjoy your weekend afternoons.  The Weekend Groove plays your favorite R&B, Ol' School, and throwback Hip-Hop jams to get your party started right.  But, because this show is on KLEK, you get a little more than your favorite music.  BT Groove keeps you entertained, encouraged, and informed.
You'll get to learn a little bit about the music you hear and the artists who sings them with little know trivia.  Plus, get the latest celebrity gossip you might've missed throughout the week, as well as local announcements and events.
Are you celebrating your birthday over the weekend?  BT Groove gives you a birthday shout-out at the top of the hour and let's you know what celebrities and historical figures you share your birthday with.  Also, become a little smarter with On this Day in 'Minor' History, that's when BT Groove will take you through history and briefly educates you about some of the contributions minorities have made.
But… sometimes, if you're lucky, you might catch BT Groove during the Move n' Groove, which there is less talk and more jams.
So, make the Weekend Groove a part of your Saturday afternoons!  By the way, if you like the Weekend Groove, then you'd love the Afternoon Groove, too!  So check that out weekdays!
Follow BT Groove on Facebook @btgroove and on Twitter @btradio!