Want to be in Radio?
KLEK is looking for Volunteers!
Come be apart of history and the first and only minority owned radio station in Jonesboro.  Serve your community!  Volunteer with KLEK, a registered 501(c)(3) non-profit, and earn volunteer hours, college credit, Arkansas Works hours, and a ton of fun experiences!
Get Involved
As a nonprofit organization with limited revenue all the KLEK staff are volunteers. KLEK currently has around 20 volunteers. They give selflessly of their time to serve in a variety of positions with KLEK both on and off air. It is a future goal of KLEK to hire some of the volunteers on at least a part time basis along with the General Manager on a full time basis as funding allows.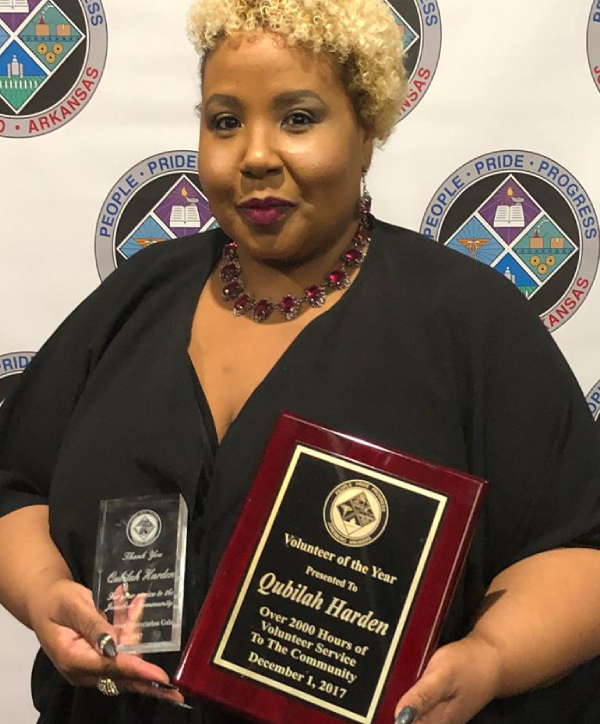 3 Time Volunteer of the Year Award Winners
KLEK volunteers have been recognized for over 10,000 community service hours since launching January 1, 2015. Someone affiliated with KLEK has won the Jonesboro Volunteer of the Year Award three consecutive years in a row (LaGanzie Kale 2015, Rev. Dr. Greg Ota 2016, Qubilah Jones Harden 2017).
State and National Recognition
KLEK General Manager LaGanzie Kale has been recognized by U.S. Senators Tom Cotton and John Boozman, Congressman Rick Crawford, Arkansas Governor Asa Hutchinson, and Arkansas State Senator John Cooper. The latter presented Kale with an official Senate citation for community service while the others issued letters of commendation.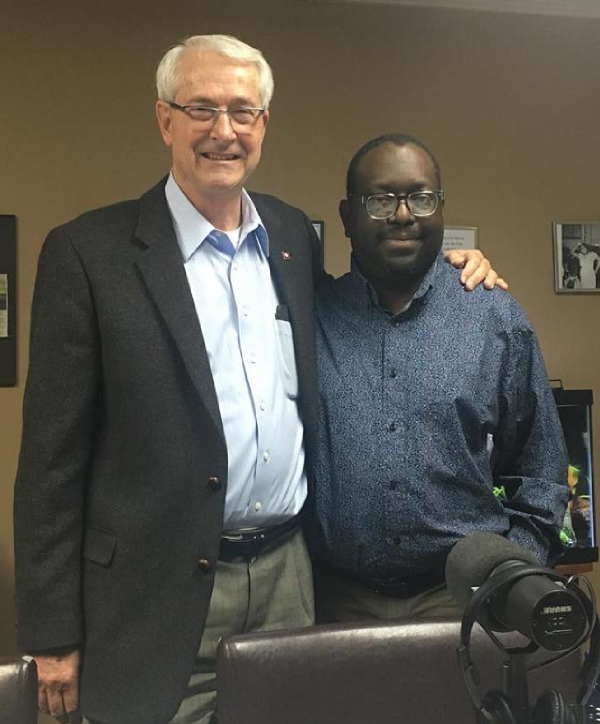 Estimated Community Service Hours
Honors & Awards Collected (and Counting)
Time Spent Creating Lasting Memories
Community Radio Helping the Community
KLEK has volunteered services for a variety of local organizations such as the Jonesboro Police Department, Literacy League, Nettleton Schools EAST Lab, Westside Middle School, Jonesboro Visual and Performing Arts School, North Jonesboro Neighborhood Initiative, Arkansas Sonic Boom, NEA Community Athletics, Craighead County Martin Luther King Jr. Commission, NAACP, and several other organizations.
Lead by Example
Other volunteer awards KLEK General Manager LaGanzie Kale has won the Arkansas Community Service Award (2016), The Arkansas State Excellence in Diversity Award (2017), Order of the Eastern Star Community Service Award (2015), and the Omega Psi Phi Citizen of the Year Award (2015).
Increasing the Diversity of the Jonesboro Police Department
KLEK partners with JPD by featuring Chief Rick Elliott monthly on Community Conversations to discuss issues and take listener questions regarding JPD. KLEK also airs PSA's to help JPD recruit minority officers. Since this partnership has started, the number of minority applicants and officers hired by JPD is at an all time high with one graduating class of officers being 50% minority.
About KLEK's Community Impact
A Volunteer's Testimonial
The purpose of these positions is to give students/volunteers a view into the world of radio, specifically a noncommercial/nonprofit urban radio station.  In order to be considered for any positions, you will need to fill out the form below.