04/27/2022
JONESBORO – The College of Sciences and Mathematics at Arkansas State University recognized 20 outstanding students who graduated or are graduating in 2021-22, according to Dr. Lynn Boyd, dean of the college. The Convocation of Scholars ceremony was held at the Cooper Alumni Center.
The Chancellor's Scholar award was presented to Alexandra Guelos Gibson of Jonesboro. The Chancellor's Scholar is the graduating student with the highest overall grade point average in the respective academic college.
The departmental awards are presented to the graduate in each degree program who has most excelled in scholarship, leadership and service to the department.
Those receiving awards in their respective degree programs (by department) were:
Biological Sciences
Grant Dawson of East End, Bachelor of Science (BS), biological sciences (pre-professional studies); Erina Miyajima of Yokohama City, Kanagawa Prefecture, Japan, BS, zoology; Mauro Godoy Sanchez of Puerto La Cruz, Venezuela, BS, environmental science; Johnathon Mullins of Paragould, Bachelor of Arts (BA), environmental studies; Paige Brewer of Walnut Ridge, BS, wildlife, fisheries and conservation; and Laura Cerquera Hernandez of Mexico City, Mexico, BS, biotechnology.
Chemistry and Physics
Jared Hastings of Benton, BA, chemistry, and Erin Nicholas of Birmingham, Ala., BS, chemistry.
Mathematics and Statistics
Alexis Stone of Brookland, Bachelor of Science in Education (BSE), mathematics; Erin Nicholas of Birmingham, Ala., and Amelia Singh of Jonesboro, BS, mathematics.
Graduate Programs
Graduate student awards were presented to six master's degree students and two doctoral degree candidates.
The students and their respective programs were: Valerie Kearny of Lawrenceville, Ga., Master of Science (MS), biological sciences; Alyssa Paskel of Paragould, and Joshua Manning of Paragould, MS, mathematics; Yu Zhang of Beijing, China, MS, statistics; Robert (Bobby) Clark of Walhalla, S.C., MS, environmental sciences; Gaurav Gajurel of Kathmandu, Nepal, MS, molecular biosciences; Amelia Atwell of Ringgold, Ga., Ph.D., environmental sciences; and Jonathan Stubblefield of Jonesboro, Ph.D., molecular biosciences.
Special recognition went to the graduating ambassadors for the college, Marcela Miranda Garcia of Leon, Guanajuato, Mexico and Erin Nicholas of Birmingham, Ala.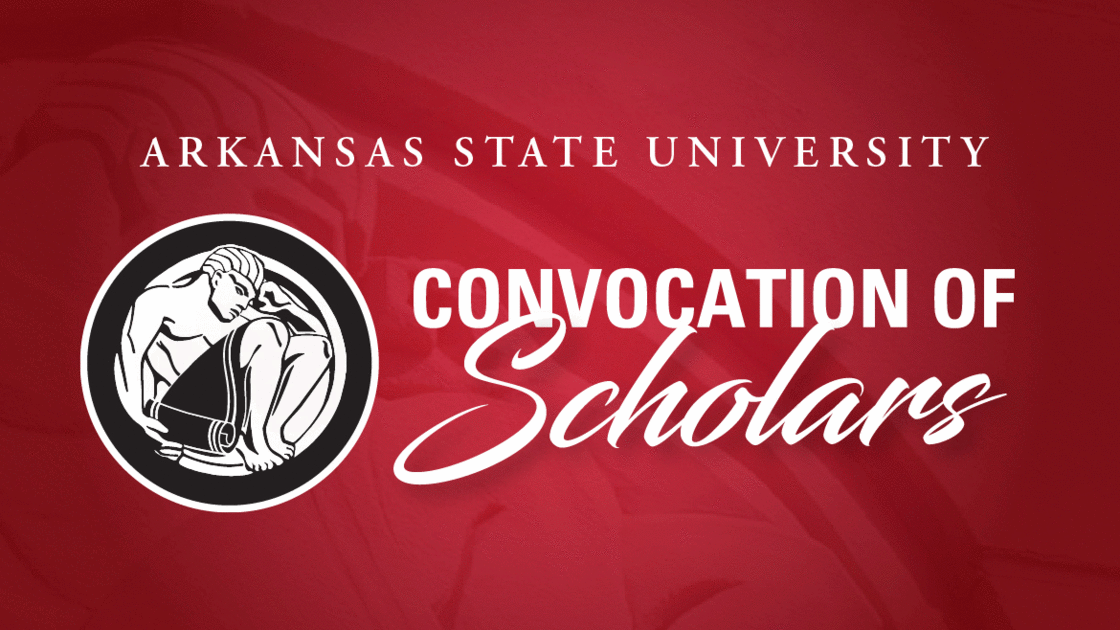 Original article source: http://www.astate.edu/news/sciences-and-mathematics-2021-22-awards-presented-during-convocation-of-scholars | Article may or may not reflect the views of KLEK 102.5 FM or The Voice of Arkansas Minority Advocacy Council