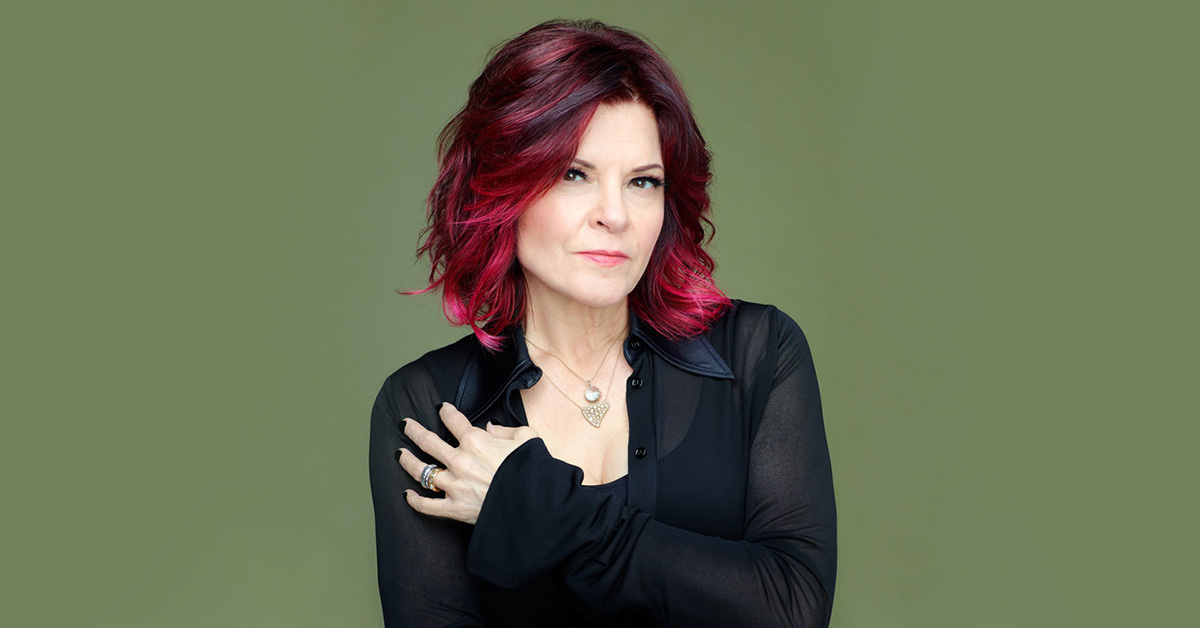 05/03/2022
JONESBORO — Rosanne Cash, one of America's great singer/songwriters, women of letters, and historic preservationists, will join an elite group when she receives an honorary doctoral degree during Arkansas State University's spring commencement ceremony, Saturday, May 7, at 10 a.m. in Centennial Bank Stadium.
The Board of Trustees voted in March 2020 to award the honorary Doctor of Humane Letters, but the presentation was delayed due to the coronavirus pandemic.
With 15 albums of extraordinary songs earning four Grammy Awards and 11 additional nominations, she is author of four books, including the best-selling memoir Composed, and numerous essays in national publications. The Chicago Tribune called Composed "one of the best accounts of an American life you'll likely ever read."
A performer who tours around the world, she has partnered in programming or served as an artist-in-residence at Carnegie Hall, Lincoln Center, San Francisco Jazz, the Minnesota Orchestra and the Library of Congress.
Cash was awarded the SAG/AFTRA Lifetime Achievement for Sound Recordings in 2012 and the 2014 Smithsonian Ingenuity Award in the Performing Arts. In 2015, she was inducted into the Nashville Songwriters Hall of Fame. In 2019, she was a key contributor to Ken Burns' multi-episode documentary, Country Music. She received the 2021 Edward MacDowell Medal, awarded since 1960 to an artist who has made an outstanding contribution to American culture. She is the first female composer to receive this prestigious honor.
A long-time supporter of Arkansas State University's Heritage Sites, Cash is one of the family founders of the Johnny Cash Heritage Festival, and a founder of the Historic Dyess Colony: Johnny Cash Boyhood Home. Her philanthropic work has provided significant support to this one-of-a-kind heritage site, which celebrates the work of the New Deal program that created resettlement colonies across America during the Great Depression, as well as documents the formative years of her father and his family.
Her personal devotion to the Heritage Sites projects has secured the donation of key artifacts from the New Deal era, restoration of the Dyess Colony circle, and the Boyhood Home as a museum to the life and times of the farmers of the era. She has continued her commitment to the Johnny Cash Heritage Festival, which includes academic sessions tied to the history, music, culture and social impact of both her father and of the colony project.
Cash becomes the 19th recipient of an honorary doctorate awarded by Arkansas State in a tradition that dates back to May 14, 1934, when U.S. Senator Hattie Caraway became the first. Prospective candidates for the degree are reviewed by the Honorary Doctorate Committee, which makes recommendations to the chancellor regarding award of the degree. The chancellor may forward this recommendation to the President and Board of Trustees. Honorary doctorates are awarded only with approval of the Board of Trustees.
Previous recipients of honorary doctoral degrees at Arkansas State are:
U.S. Senator Hattie Caraway — May 14, 1934
Governor Carl E. Bailey — May 16, 1938
Mr. Victor C. Kays — May 25, 1956
Mr. John A. Cooper — May 14, 1982
Mr. R. E. Lee Wilson IV — May 14, 1982
Mr. Herbert H. McAdams — May 11, 1984
Mr. Ben Owens — May 10, 1991
The Honorable Sheikh Hamad I. Al-Rashudi — May 8, 1992
Mr. John W. Troutt Jr. — May 8, 1992
Mr. Paul W. Klipsch — May 12, 1995
Mr. Townsend Wolfe — May 10, 2002
Dr. C. Calvin Smith — May 6, 2005
Governor Mike Beebe — May 5, 2007
Charlotte V. Beck — May 9, 2009
Congressman Marion Berry — May 8, 2010
Albert Austin "Sonny" Burgess — May 7, 2011
Robert M. "Bob" Wood — Dec. 10, 2016
Neil Griffin — May 12, 2018
Original article source: http://www.astate.edu/news/rosanne-cash-to-receive-honorary-doctoral-degree-at-commencement | Article may or may not reflect the views of KLEK 102.5 FM or The Voice of Arkansas Minority Advocacy Council