06/03/2022
JONESBORO — For the first time in two years, Arkansas State University Museum will host TinkerFaire, one of its most popular events, from 10 a.m. to 2 p.m. Saturday, June 18.
All visitors are welcome to the STEAM (science, technology, engineering, art and math)-themed day of fun and education. Admission is free.
TinkerFaire enables creative, innovative visitors of all ages to think with their hands as they involve themselves in activities that stimulate further learning and exploration.
"This event provides an amazing chance for the general public to visit our beautiful campus and to acquaint themselves with representatives of several A-State departments," stated Dr. Michael Reinschmidt, the museum's newly appointed director. "Being new to Jonesboro and to A-State, I look forward to meeting new friends from both A-State and our area communities."
Over the years, TinkerFaire has evolved into an early A-State recruitment opportunity.
"Many of TinkerFaire's engaging activities will be presented by A-State's faculty, staff and students," added Jill Kary, curator of education. "I'm excited for area families to join the A-State community in fun — sometimes messy — projects that leave participants keen to learn more."
For more details about TinkerFaire or other museum events, one may contact Kary, [email protected] or (870) 972-2074.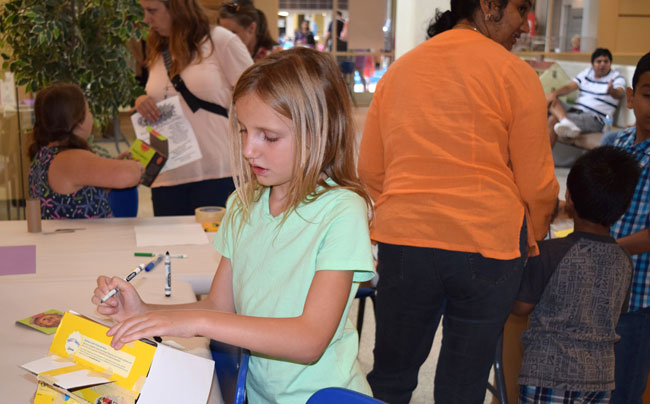 At a previous A-State Museum Tinkerfaire, a creative participant makes a box building to place in the city she is helping to design.
Original article source: http://www.astate.edu/news/museum-to-host-tinkerfaire-for-creative-and-innovative-june-18 | Article may or may not reflect the views of KLEK 102.5 FM or The Voice of Arkansas Minority Advocacy Council