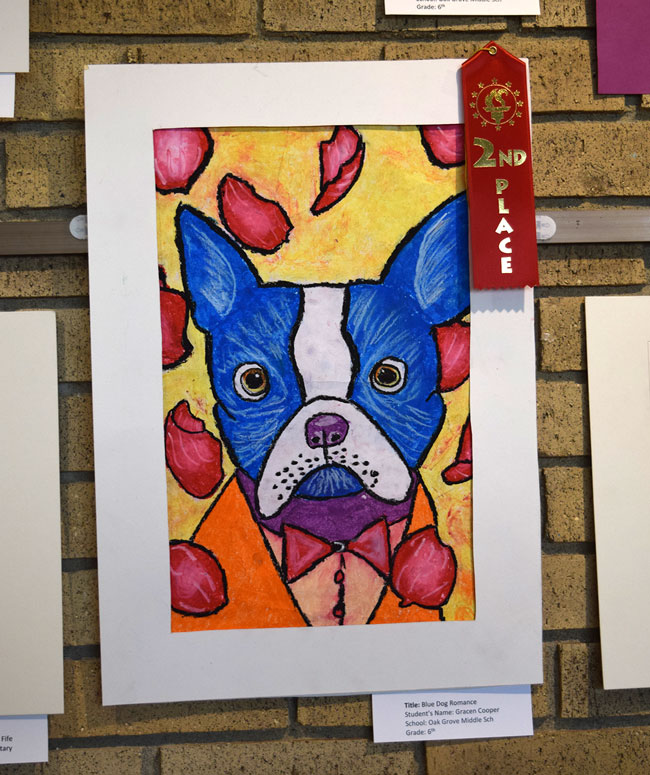 03/28/2022
JONESBORO – Arkansas State University Museum announces the opening of the 35th annual Through a Child's Eyes (TACE) art exhibition. Beginning Saturday, April 2, and continuing through April 30, guests may view the display of children's art during the museum's regular hours. Admission is free.
Participating schools, pre-k through grade 8, submit their top 10 works of art for month-long display at the museum. Once the art is exhibited, a panel of judges will choose first, second and third place winners from each grade level.
Museum curators will select one piece of art to name as the Charlott Jones Best in Show, an award named in memory of the former museum director who started TACE in 1987 while she was a faculty member in art. Jones became a vigilant advocate for the museum's educational mission, especially through programs and activities for children.
One may visit the museum's Facebook page today for ribbon winner announcements for pre-k and kindergarten. Other scheduled announcements are: grades 1-2, March 29; grades 3-4, March 30; grades 5-6, March 31; grades 7-8, April 1; and the Jones Best in Show, April 2.
"TACE art fills our walls with a collage of happy — and sometimes thoughtful — moods of childhood," said Jill Kary, curator of education. "I encourage everyone to visit this exhibition to experience the world through a child's eyes."
Museum hours are 10-5, Tuesday through Saturday. The museum is closed Sunday, Monday and university holidays. For additional details, one may contact Kary at the Museum, [email protected] or (870) 972-2074.
Original article source: http://www.astate.edu/news/museum-presents-through-a-child-s-eyes-art-exhibition | Article may or may not reflect the views of KLEK 102.5 FM or The Voice of Arkansas Minority Advocacy Council