05/16/2022
JONESBORO – The Lecture-Concert Series at Arkansas State University in Jonesboro will host the Rising Stars Fife and Drum Band in concert on Saturday, May 21, at 2 p.m. The event will be held in the Carl R. Reng Student Union auditorium.
Led by Shardé Thomas, the Rising Stars Fife and Drum Band carries on the legacy of African-American fife music with deep Southern roots. Thomas is the granddaughter of the music legend Othar Turner, and the group's music has been featured in documentary films, recordings and festivals around the world.
Black fife-and-drum music has a long history in North America. Bands accompanied troops from at least the time of the Revolutionary War. Bands were also common within Civil War units, and Black fife-and-drum groups remained active in the American South during Reconstruction.
The Rising Stars are part of the legacy of music from the Mississippi Hill Country. Othar Turner founded the band after he began playing the fife as a young boy over 100 years ago. Shardé Thomas took over the group two decades ago following the death of her grandfather.
She continues to make her own fifes and has led the band to performances at prestigious venues including the Smithsonian Institution, Chicago Blues Festival, Center for Southern Folklore, and featured performances at the annual GOAT picnic in Coldwater, Miss.
With generous funding from the A-State Lecture-Concert Series, this concert is free of charge and open to the public.
Interested individuals may visit the Lecture-Concert Series website, AState.edu/LectureConcert, for information on this and other upcoming presentations. For more details, one may contact Dr. Ed Owen, chair, Lecture-Concert Committee at (870) 972-3862 or via email at [email protected].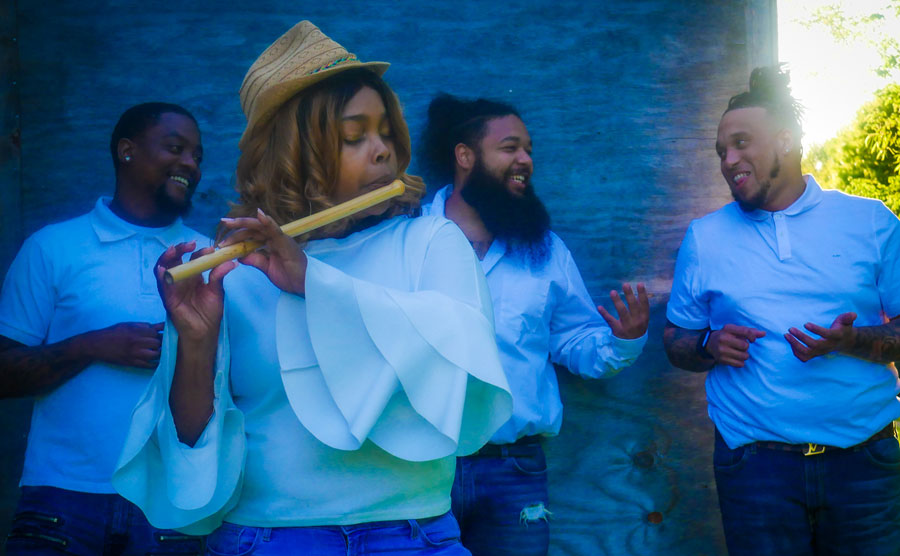 Shardé Thomas leads the Rising Stars Fife and Drum Band.
Original article source: http://www.astate.edu/news/lecture-concert-series-to-present-rising-stars-fife-and-drum-band-may-21 | Article may or may not reflect the views of KLEK 102.5 FM or The Voice of Arkansas Minority Advocacy Council