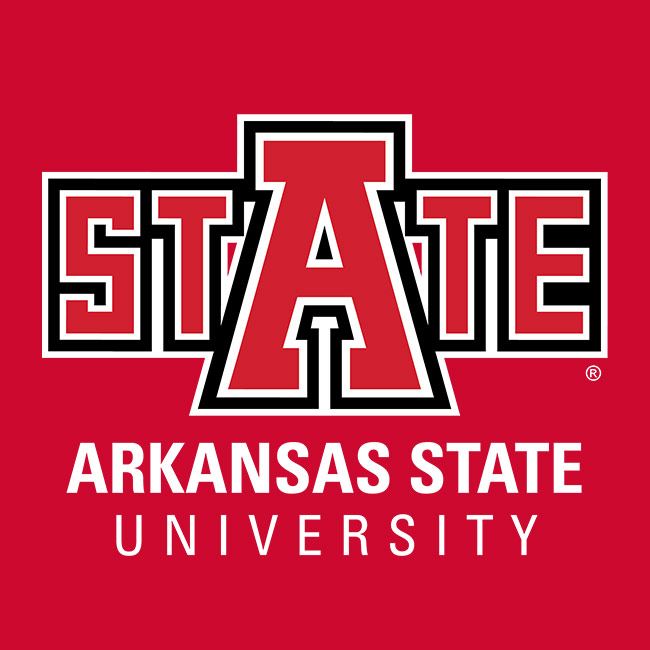 04/25/2022
JONESBORO – This year's initiation of members in the Arkansas State University chapter of Kappa Tau Alpha, the national mass communications honor society, included students from across the institution's student body with on-campus, online and Campus Queretaro represented in the 2022 class.
"It is remarkable that these students came from all walks of life and every part of our media and strategic communication programs," Dr. Holly Hall said. "It is exciting to see undergraduate and graduate students from here in Jonesboro, as a part of our online cohort and this year for the first time from our campus in Mexico to come together as one group. The future of the media and communications professions is greatly enhanced by these students' future prospects."
Only the top 10 percent of any graduating class is allowed to be considered for KTA membership.
"What's really remarkable are the current careers of some of our master's students," Hall said. "Many of them already have full-time positions at well-known universities across America or state government agencies, and we are so proud that they chose A-State for their advanced degree."
The undergraduate inductees were Payton Hooton, Jonesboro; James Lowery Jr., Turrell; Emma Minden, Little Rock; Jana Morgan, Trumann; and Thi Ngoc Nhu Nguyen, Ho Chi Minh City, Vietnam.
This year's inductees also include graduate members Syeda S. Batool, Houston; Typhani Bartholomew, Lewisville, Texas; Heather Biance, Inverness, Fla.; Peyton Woodson Cooper, Houston; Katherine G. Downing, College Station, Texas; April Fatula, Searcy; Valerie Fielder, Jonesboro; Clint Lewellyn, Mount Holly, N.C.; Zachary Alexander Ott, Henrietta, N.Y.; Michael Sheffield, Nashville, Tenn.; and Elizabeth Michelle Tullos, Nashville, Tenn.
From Campus Queretaro inductees are Luis Enrique Obregon Arroyave, Hidalgo; Valeria Fernandez de Lara Gonzalez, Tampico; and Jose Maricio Benziger Manzano, Mexico City.
Minden and Cooper were selected as the top undergraduate and graduate scholars for the Class of 2022.
To learn more about the A-State media and communications programs, one may visit AState.edu.
Original article source: http://www.astate.edu/news/kta-communications-honor-society-inducts-new-members | Article may or may not reflect the views of KLEK 102.5 FM or The Voice of Arkansas Minority Advocacy Council