KLEK 102.5 F.M. is celebrating Black History Month all through the month of February with many activities that align with our mission to educate, entertain, and empower the community. Here's information on some of the events we have going on this month.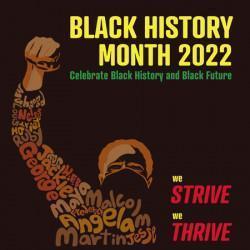 Feb. 3 – Black Mental Health Summit
KLEK and the Arkansas State University Multicultural Center are hosting a Black Mental Health Summit at A-State's Centennial Hall at 7 P.M. The panel will include mental health professional and community leader. It will be hosted by KLEK General Manager LaGanzie Kale. It will also be livestreamed on our Facebook. Update: This event will be only livestreamed.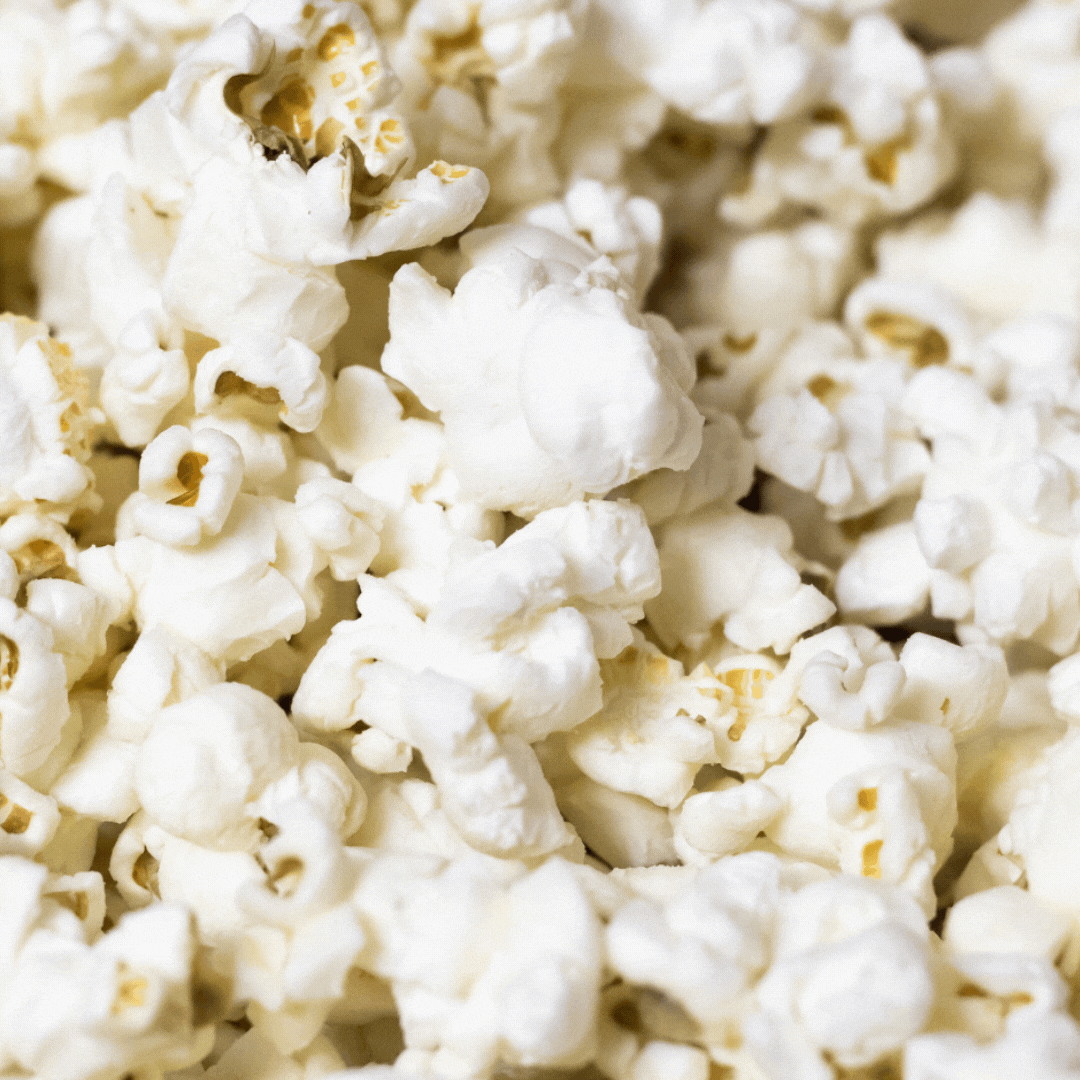 Feb. 4-8 – KLEK Popcorn Fundraiser
KLEK is Jonesboro's community radio station and relies on financial support from the community to continue educating, entertaining, and empowering you. We are partnering with Double Good to host a popcorn fundraiser. You can learn more on the KLEK Facebook page.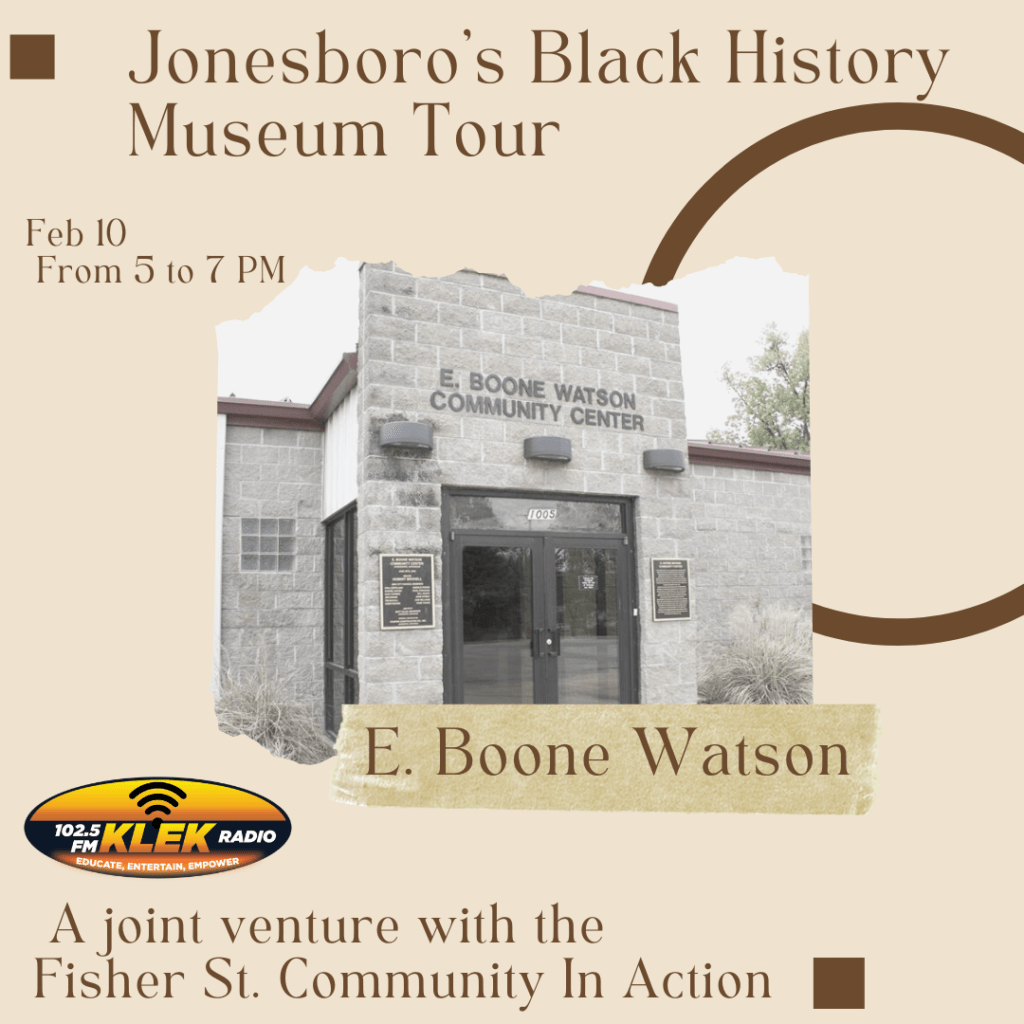 Feb. 10 – Jonesboro Black History Museum Tour
Did you know Jonesboro has a Black History Museum? KLEK along with Fisher St. Community in Action will host a tour of the museum inside of the E. Boone Watson Community Center from 5 P.M. to 7 P.M.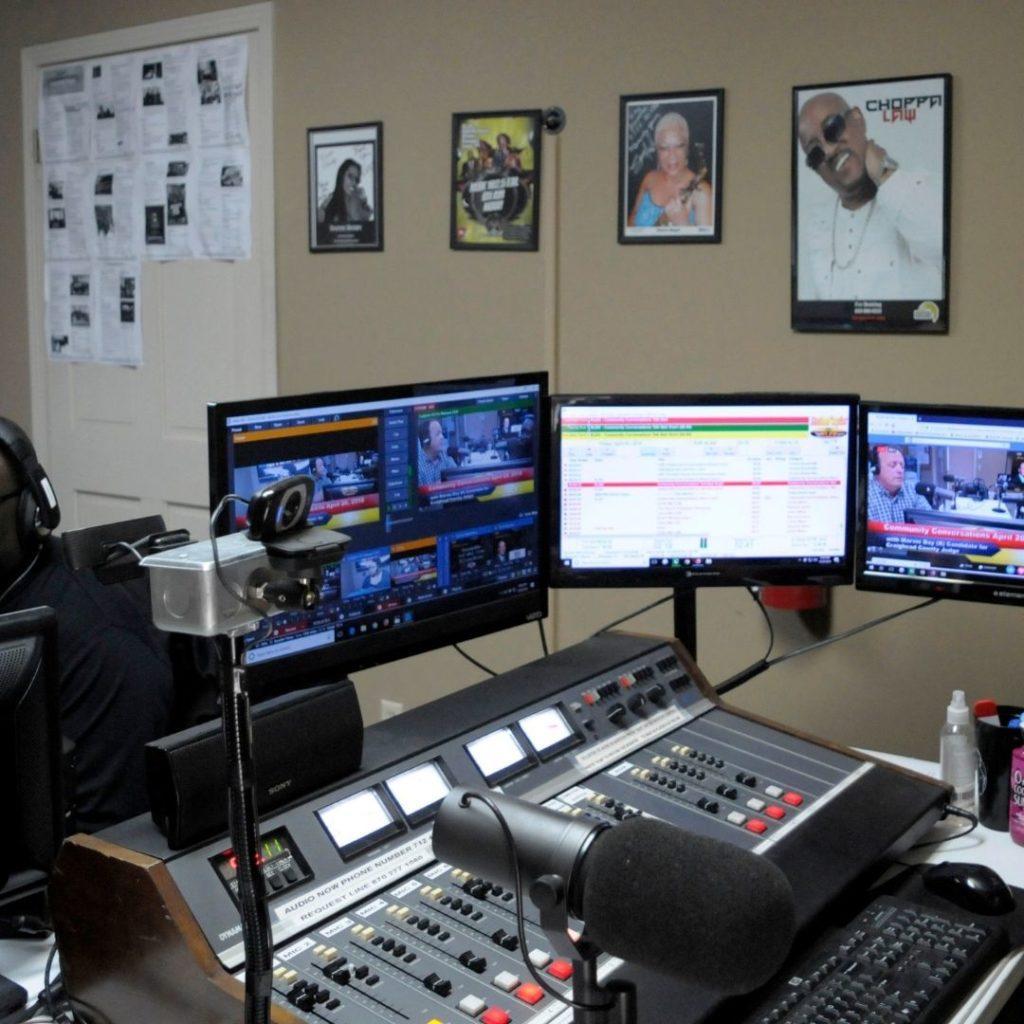 Feb. 11 – KLEK Grand Reopening & Ribbon Cutting
KLEK, Jonesboro's first and only Black-owned and operated radio station, is inviting the community to a grand reopening and ribbon cutting ceremony from 4 P.M. to 6 P.M. at the Studios, 1411 Franklin St. You'll get a tour of the newly redesigned studio and enjoy some delicious refreshments.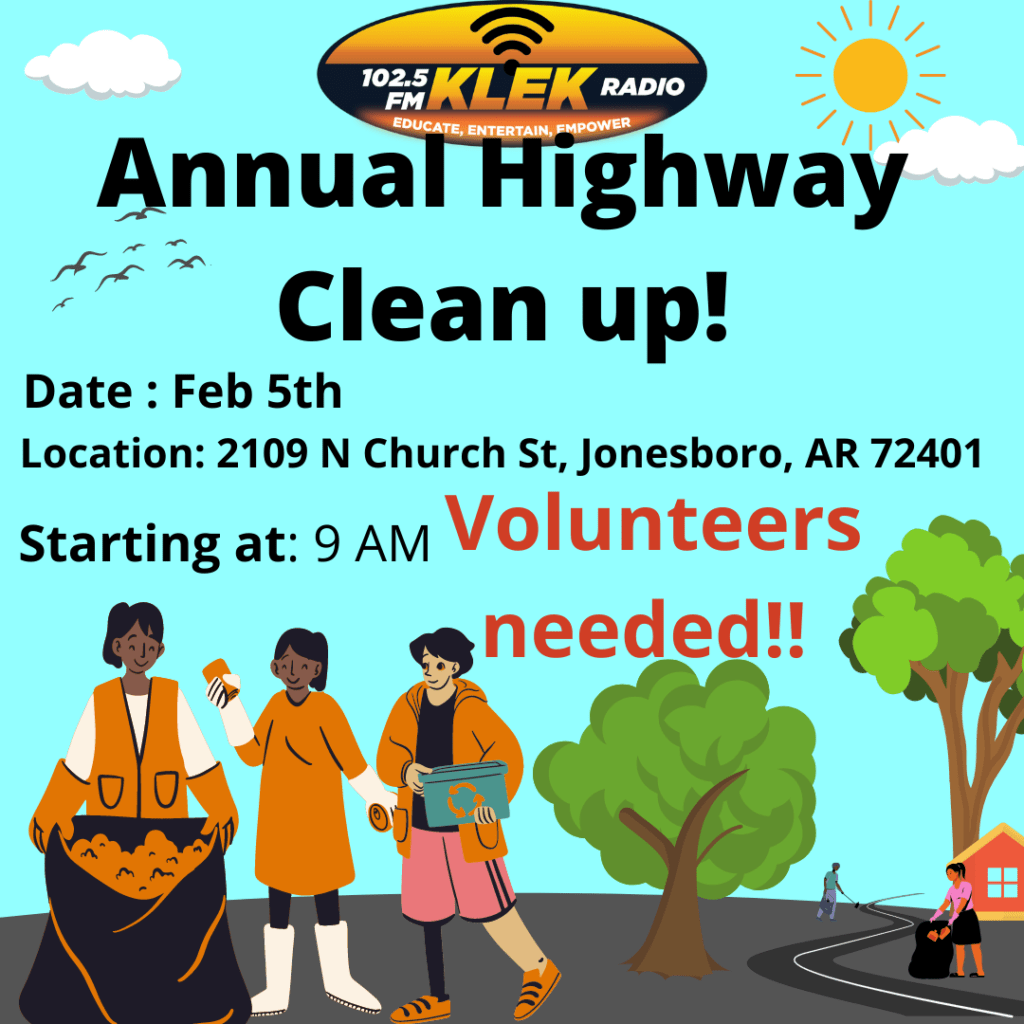 Feb. 12 – Annual Highway Cleanup
You can help keep North Jonesboro beautiful by volunteering to clean up our adopted highway. We will met at New Life Empowerment Church, 2109 N. Church Street starting at 9 A.M. Update: Due to inclement weather, this has been postponed to Feb. 12.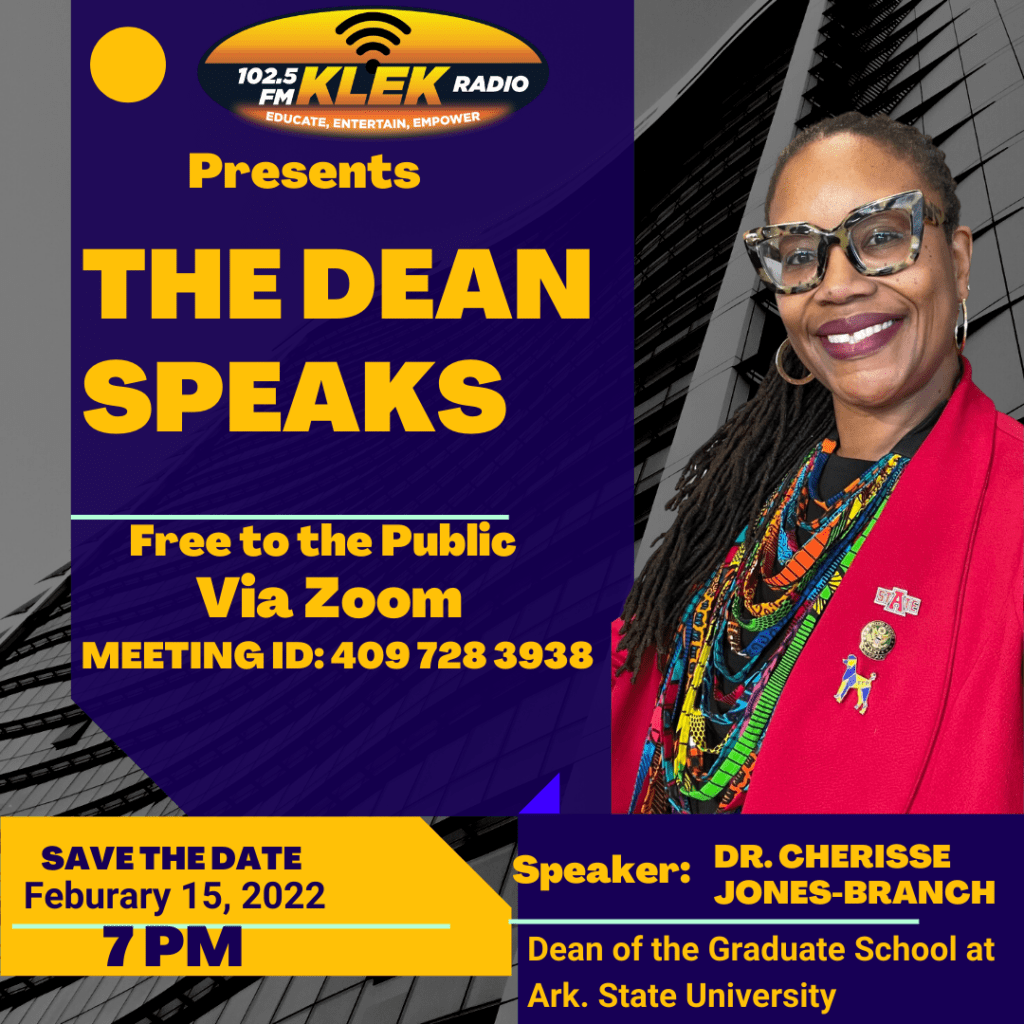 Feb. 15 – The Dean Speaks
Dr. Cherisse Jones-Branch, author and Dean of the Graduate School at Arkansas State University, will host a virtual presentation discussing Pickens Black, Sr.; the Baron of Blackville, AR. The free presentation will be on Zoom and can be accessed with meeting ID 409 728 3938.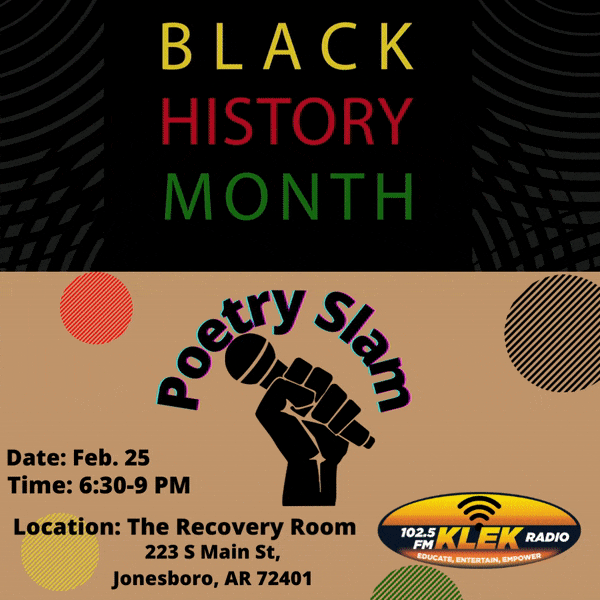 Mar. 18 – Poetry Slam & Silent Auction
Chill and relax with us for a Black History Month Poetry Slam at The Recovery Room at 223 S. Main St. in Jonesboro. It will be from 6:30 P.M. to 9 P.M. Also, through the week, we will have a silent auction. Update: Because of the weather, this event was postponed to March 18.