05/03/2022
JONESBORO – Arkansas State University is lighting the clock tower of Dean B. Ellis Library multiple times in May to salute graduating students.
The tower will be lighted blue Friday, May 6, to celebrate the nursing graduates who participated in the annual pinning ceremony that evening. The tower turns to scarlet Saturday, May 7, in recognition of A-State students graduating during Spring Commencement that morning.
As various local high schools conduct their graduation ceremonies this month, many on the A-State campus, the library clock tower will be lighted in a school color on or near the night of graduation, according to this schedule:
Red for East Poinsett County High, Monday, May 2
Red for Brookland High, Tuesday, May 3
Gold for Nettleton High, Sunday, May 8
Purple for Bay High, Thursday, May 12
Green for Ridgefield Christian School, Friday, May 13
Gold for Jonesboro High School, Saturday, May 14
Blue for Valley View High, Sunday, May 15
Blue for Paragould High, Monday, May 16
Blue for Marked Tree High, Tuesday, May 17
Green for Greene County Tech, Friday, May 20
Red for Westside High, Monday, May 23.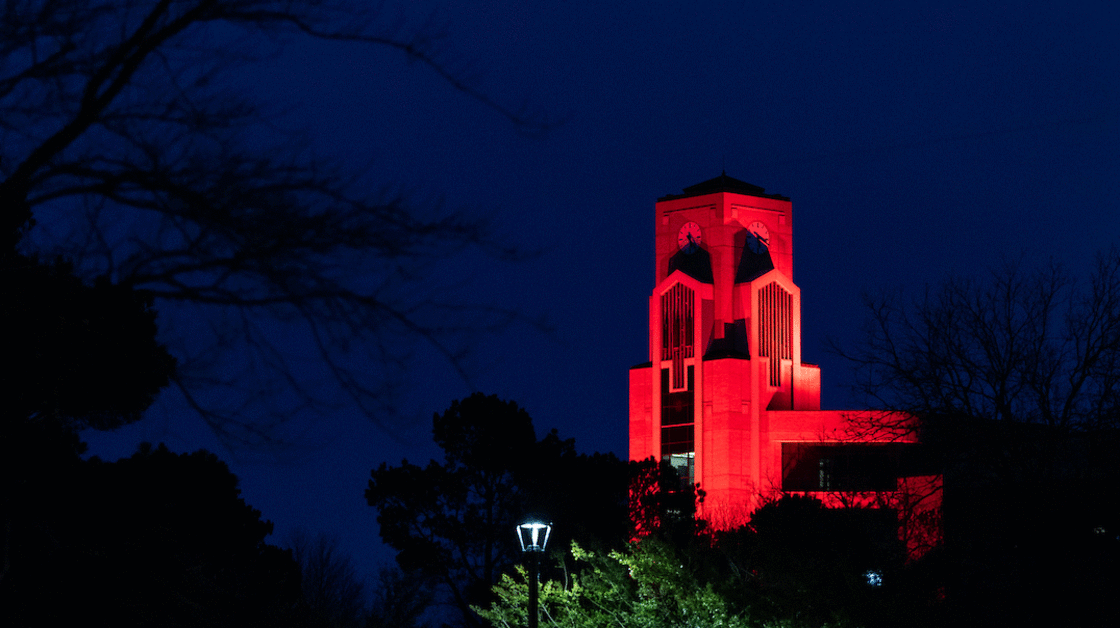 Dean B. Ellis Library
Original article source: http://www.astate.edu/news/ellis-library-tower-offers-colorful-salutes-during-month-of-graduations | Article may or may not reflect the views of KLEK 102.5 FM or The Voice of Arkansas Minority Advocacy Council