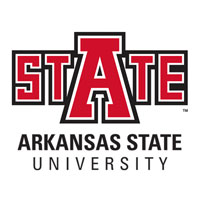 03/31/2022
JONESBORO – In honor of Dr. Martin Luther King Jr.'s service to the world and untimely death, the documentary, "At the River I Stand," will be shown at 9 a.m., 2 p.m. and 6 p.m., Monday, April 4, in the Reng Student Union Auditorium at Arkansas State University.
The presentations are open to the public. A panel discussion will follow at 7 p.m. after the final screening.
Sponsors for the screenings and panel discussion are the African American Studies Program, the School of Media and Journalism, the Office of Multicultural Affairs, and the Division of Diversity and Community Engagement.
This year marks the 54th anniversary of King's death. At the River I Stand carefully reconstructs events surrounding the Memphis sanitation workers' strike that transpired over the two months leading up to King's assassination on a Lorraine Motel balcony in Memphis on April 4, 1968.
Dr. Lillie M. Fears, professor and coordinator of the multimedia journalism program, said the screenings and panel discussion are intended to help educate viewers about King's work in civil rights, and particularly why his life ended in nearby Memphis.
"In my years of teaching courses such as media history and having learned as an adult about the work Dr. King was doing in the last few months of his life, I've often wondered whether the citizens who are much younger than I am really know about Dr. King's work in the civil rights movement," Fears said.
The evening panel discussion will feature:
— Emma Agnew, a native of Memphis and president of the Craighead County Branch of the NAACP;
— Dr. James D. Conway, assistant professor of history and coordinator of African American Studies;
— Dr. Cherisse Jones-Branch, dean of the Graduate School and James and Wanda Lee Vaughn Endowed Professor of History; and
— Rev. Dr. Ray Scales, pastor emeritus of New Mt. Zion Missionary Baptist Church in Jonesboro, and a founding member of the Craighead County Dr. Martin Luther King Committee.
"I remember when Dr. King died. Although I was in kindergarten, I understood enough to know that it was something really serious, something bad," said Fears, who will serve as moderator for the panel discussion. "However, I didn't learn about the events leading up to his death until I began studying African American history as a doctoral student at University of Missouri in the early 1990s."
She hopes the screenings and panel discussion will help a few others learn, as she did, about some of the many contributions King gave to the world, particularly those final acts of service he offered that ultimately cost him his life.
"I'd like to think that for those who come out, they'll gain a better appreciation for Dr. King's contributions," Fears said. "And, perhaps some will even understand better why his birthday was designated as a federal holiday, which is observed every third Monday in January."
For more details, one may contact Fears at (870) 972-3210 or [email protected].
Original article source: http://www.astate.edu/news/documentary-screenings-and-panel-discussion-to-commemorate-dr-king | Article may or may not reflect the views of KLEK 102.5 FM or The Voice of Arkansas Minority Advocacy Council