04/04/2022
JONESBORO – The theme of this year's Delta Symposium at Arkansas State University, set for April 14-16, is "Commemoration and Reunion in the South."
The 27th edition of the symposium returns to the Carl R. Reng Student Union, where in-person sessions are open to everyone. In addition, some sessions will be online; to access the online presentations, one must preregister in advance by contacting Dr. Gregory Hansen, symposium co-chair, [email protected]. All sessions are admisson-free, and preregistration is needed only for the online sessions.
Participants will present research that explores how history and expressive culture are commemorated through literature, scholarship and local activities.
"The Delta Symposium committee is coordinating presentations on a variety of forms of commemoration. The theme will be explored from a range of disciplines," Hansen explained. "Presenters will explore how historical events are remembered as well as erased from historical memory. Presentations will also explore how the significant past is represented in the tangible preservation of our built environment."
Because this year's event includes online presenters, participants from across the nation will present in the virtual forum that Arkansas State University's Department of English, Philosophy, and World Languages is presenting as an exploration of the Delta's history and culture. The full schedule is available at the symposium website, AState.edu/delta-symposium.
Thursday, April 14
The symposium will begin at 8:30 a.m. Thursday, April 14, with research presentations on the work of the Arkansas Folk and Tradition Arts Program. This session will be followed by a presentation on commemorations of A-State through yearbooks and newspaper publications.
Sessions that follow include presentations on a range of topics, including ghost stories, lynching, and musical expression. The university's Heritage Studies Ph.D. program will feature a special presentation by Janis F. Kearney on the work of the Celebrate Maya! project. Thursday's events conclude with a reading by acclaimed writers Mary Troy and Claude Wilkinson at 7 p.m. at the Bradbury Art Museum in Fowler Center.

Friday, April 15
Beginning at 9 a.m., sessions will feature researchers and writers from across the region. Panelists will include historians, literary scholars, folklorists and researchers who will explore topics ranging from scholarship on commemoration of African American history, scholarship on blues music, and the preservation of historical sites. Friday's events include the symposium's keynote address by Andrew Scheiber, a professor at University of St. Thomas in St. Paul, Minn. This year's symposium also includes an open-mic and art share event that begins at 7 p.m. in the Reng Student Union auditorium.
Saturday, April 16
Friday's events also begin at 8:30 a.m. with creative writing by writers and writing teachers from across the state. An additional panel focuses on commemorations of community and individual accomplishments with the Arkansas and Mississippi Delta.
The Delta Symposium concludes with the Arkansas Roots Music Festival. KASU's Marty Scarbrough will serve as master of ceremonies for this event in Jonesboro's City, Water and Light Park, 1123 S. Culberhouse. Co-sponsored by KASU 91.9 FM and the West End Neighborhood Association, the festival begins at 1 p.m.
The United Voices Gospel Choir will open the festival and subsequent acts include folk, Americana, and bluegrass musicians. Caleb Ryan Martin and Randal Morton take the stage at 2, with acclaimed Ozark folk musician Grace Stormont following their set. The show will close with the bluegrass and Americana music of The Gravel Yard.
In case of rain, the festival will move to Fowler Center, 201 Olympic Drive. More festival details are online.
For further details, one may contact the Department of English, Philosophy and World Languages at (870) 972-3043 or visit the symposium website, AState.edu/delta-symposium.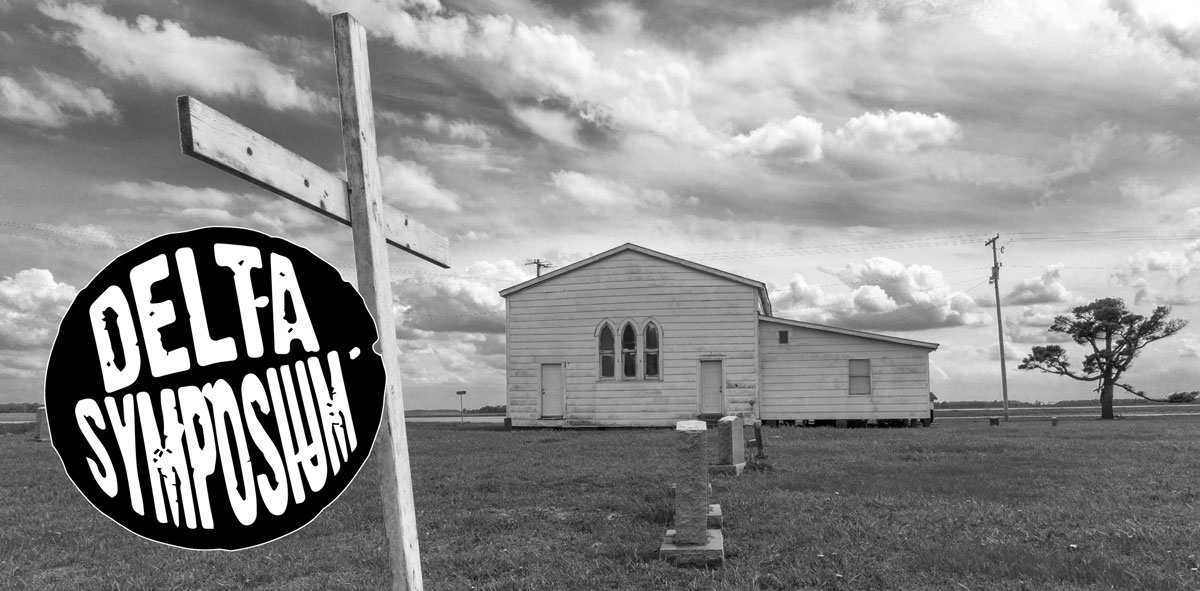 Original article source: http://www.astate.edu/news/delta-symposium-xxvii-commemoration-and-reunion-in-the-south-set-for-april-14-16 | Article may or may not reflect the views of KLEK 102.5 FM or The Voice of Arkansas Minority Advocacy Council