02/04/2022
JONESBORO — Arkansas State University is opening a new on-campus residential Living Learning Community for the upcoming 2022-23 academic year.

The Neil Griffin College of Business joins the roster of nine on-campus residential communities, and the opportunity to apply for residence in any of the nine communities opens Monday, Feb. 7.

"University Housing is excited to see the growth in these on-campus communities," A-State Vice Chancellor for Student Affairs and Dean of Students Martha Spack said. "These communities provide opportunities for students with similar interests and majors to connect outside of the classroom — with each other and with faculty and staff members from campus."

Interim Griffin Dean Jim Washam said the establishment of a LLC is a natural next step for the student-centric plans within the college.

"Arkansas State has the nation's largest chapter of Phi Beta Lambda, the national business student organization, and they've been very interested in creating a space on campus," Washam said. "We also believe that incoming students who are business majors will benefit greatly from the peer mentoring that can happen within that space."

A-State's original Living Learning Communities have evolved and expanded in the last three years into new themed living areas where students in the same majors can live together.

"While each group has its own criteria for students to qualify, they share the same goal of providing on-campus students with the opportunity to connect with each other outside of the classroom," Spack said. "We know from our own experience and a wide range of research literature that when students live on-campus, they become more involved in leadership and campus activities."

To enhance the interaction and availability of faculty to students in the Griffin community space, Washam plans to conduct office hours in the common area of the LLC once a week. The Griffin College's first-year adviser will also hold office hours at the housing area.

"This will allow me to get to know our first-year students better and provide our newest students with convenient and stress-free access to the dean for questions and concerns," Washam added. "Other faculty from Griffin College are also planning other programming in the common area."

Honors College is one of the oldest established LLCs on campus, along with the STEM Den for majors in the College of Sciences and Mathematics. A-State has designated spaces for its national champion club rugby program and the ROTC Red Wolf Battalion. The HOWL Transition Program was established for students within the College of Education and Behavioral Science to support A-State's residential program for students on the autism spectrum to attend college.

In 2021, the Department of Art + Design established their first community, one that for fall 2022 will expand with a new partnership. A-State's music program also started its LLC in fall 2021.

"We've been approached by several academic areas to explore new opportunities," Spack said. "With the recent announcement of the Art and Innovation District, we were approached by two colleges to create a shared living area that will mimic their future academic collaborations."

The collaborations between engineering and art programs will offer students from both majors the chance to live in a shared LLC.

Each program has its own requirements for qualification, and students interested in more information about the requirements are asked to reach out [email protected] for details.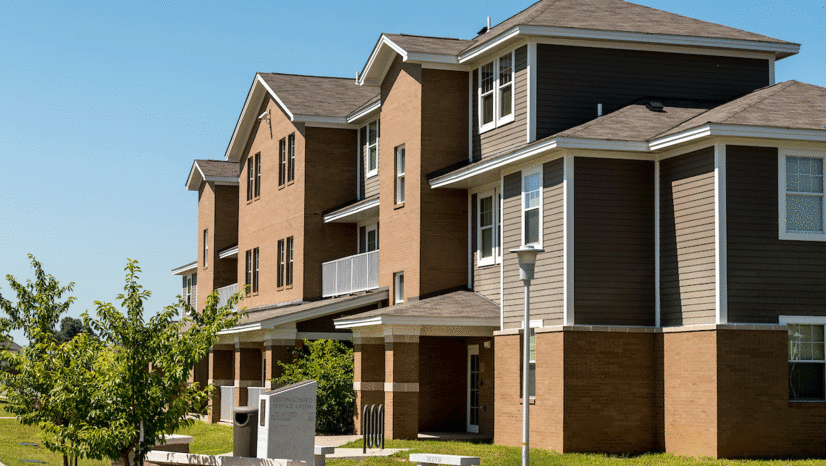 Original article source: http://www.astate.edu/news/business-students-to-occupy-new-living-learning-community | Article may or may not reflect the views of KLEK 102.5 FM or The Voice of Arkansas Minority Advocacy Council