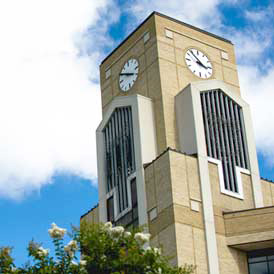 06/02/2022
JONESBORO – Arkansas State University has promoted 21 faculty members in academic rank and awarded tenure to 16, announced Dr. Alan Utter, provost and vice chancellor for Academic Affairs and Research.
The ASU System Board of Trustees today approved the recommendations from the Promotion, Retention and Tenure Committee and university administration. The actions are effective July 1, the beginning of the 2022-23 academic year.
Faculty who were promoted to professor, along with their academic disciplines, are Dr. David Newman, animal science; Dr. Claudia Benavides-Ambs, physical education; Dr. Jacques Singleton, special education; Dr. Zahid Hossain, civil engineering; Dr. Justin Castro, history; Dr. Sarah Labovitz, music; Dr. Cheryl DuBose, magnetic resonance imaging; and Dr. Virginie Rolland, quantitative wildlife ecology.
The 13 faculty members promoted to associate professor were Dr. Hilary Schloemer, management; Dr. Nicole Covey, teacher education; Dr. Alicia Shaw, educational leadership; Dr. Robert Williams, educational leadership; Dr. Hyunju Jeong, civil engineering; Dr. Tarek Ragab, civil engineering; Dr. Khem Aryal, English; Dr. Katherine Baker, art history; Dr. Dinah Tetteh, communication studies; Dr. Mark Foster, nursing; Dr. Pam Lewis-Kipkulei, occupational therapy; Dr. Amanda Mohler, occupational therapy; and Dr. Joseph Richmond, disaster preparedness and emergency management.
Those approved for tenure were Dr. Veronika Pribyslavska, exercise science, Dr. Eric Scudamore, exercise science, and Andrea Brown, occupational therapy, along with the 13 faculty members who were promoted to associate professor.
Original article source: http://www.astate.edu/news/board-approves-faculty-promotion-and-tenure-recommendations-for-2022-23 | Article may or may not reflect the views of KLEK 102.5 FM or The Voice of Arkansas Minority Advocacy Council