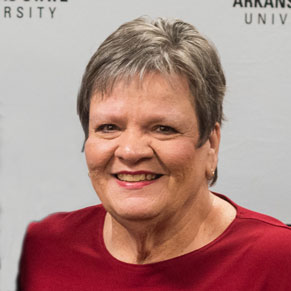 05/26/2022
JONESBORO – The public is invited to join long-time staff member Gina Bowman at a retirement reception in her honor, 1-2:30 p.m. Tuesday, May 31, in the lobby of the Arkansas State University Administration Building, 2105 Aggie Rd.
Bowman is director of media relations in the Office of Marketing and Communications. Previously, she served many years as sports information director for the Department of Intercollegiate Athletics.
She is capping a 46-year A-State career, which she began in 1976. An A-State alumna, she earned a Bachelor of Science degree in journalism.
# # #
Original article source: http://www.astate.edu/news/a-state-to-host-retirement-reception-in-honor-of-gina-bowman | Article may or may not reflect the views of KLEK 102.5 FM or The Voice of Arkansas Minority Advocacy Council