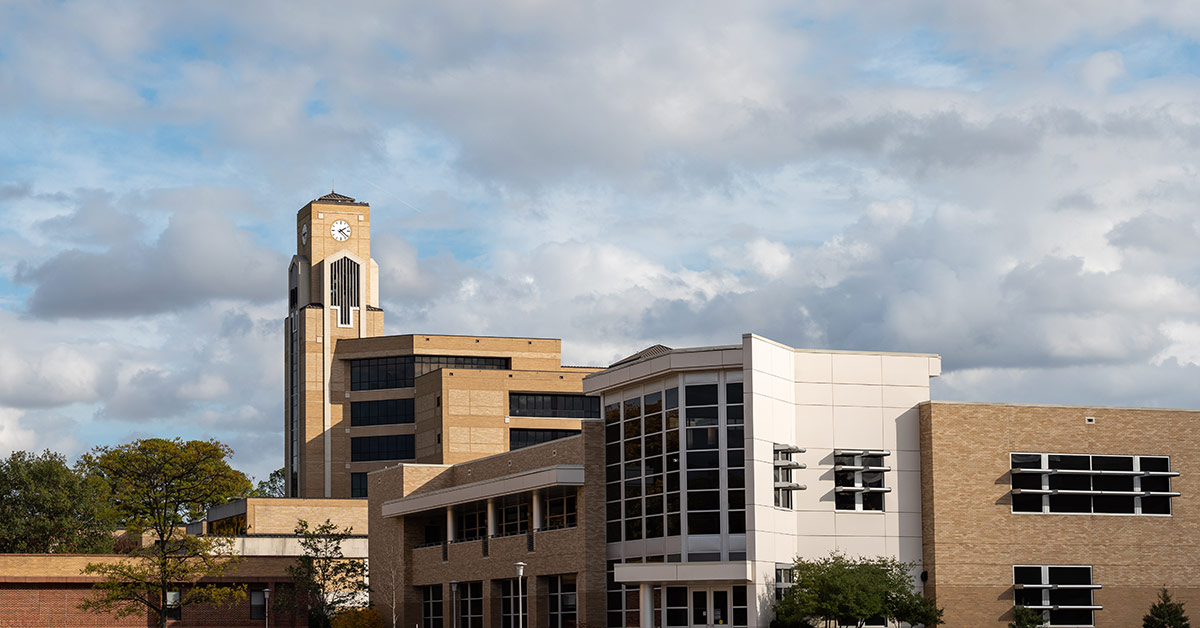 06/02/2022
JONESBORO – Arkansas State University received approval for the university's budget proposal for fiscal year 2023 at the meeting of the Arkansas State University System Board of Trustees meeting on June 2.
The fiscal year 2023 budget includes a 2% merit salary increase for all non-classified and faculty; a 2% cost of living adjustment for classified employees; the transitioning of numerous positions from classified to non-classified status; the funding of promotion, rank, and tenure pay adjustments for faculty; and market adjustments for several campus units, notably the University Police Department, Information and Technology Services, and several skill trades within Facilities Management.
In recognition of the work done over the past year emerging from the pandemic, Damphousse also received approval to provide a one-time 1% merit-based bonus to qualifying A-State employees before the end of the current fiscal year on June 30.
The FY23 budget also incorporates a change in the university's overall tuition and mandatory fee structure, and includes the first tuition increase in three years, and only the second increase in the past five budget cycles.
"While we did request an increase this year, we will be using the additional funding to make investments into our personnel," Chancellor Kelly Damphousse said. "We did not take the decision to ask for an increase lightly, but the rising costs of utilities, software contracts, personnel, and other required costs like property and liability insurance have been negatively affecting our budget for the past three years."
A-State has only increased resident tuition one time in the past four years (3.8% in FY20). The 4.6% increase in tuition and fees for FY2023 was in response to the same inflationary issues that are being experienced across the entire economy.
"Rising energy and labor costs are not limited to only the private sector," Damphousse said. "I appreciate the hard work of our leadership team, which has allowed us to keep the average tuition increase over A-State's past six budget cycles at less than 2% per year. Even with this FY2023 tuition and fee increase, A-State, which is the second largest university in Arkansas, will remain seventh among the state's public four-year universities for tuition and mandatory fees."
The change in A-State's tuition and fee structure will eliminate the assessment fee and fold nine other mandatory fees (e.g., the student union and technology fees) into tuition. By state law, the university's athletic fee will remain a separate mandatory fee along with the student activity fee, which funds extracurricular social, cultural and recreational activities for students. College-level and course fees, which are not paid by all students, will continue as before.
"Combining most of our mandatory fees with tuition will improve clarity for our students and their families as they estimate the true cost of attending college," Damphousse said. "Parents and students have long sought simplification of their bills because it can be confusing when schools leave tuition flat while simultaneously increasing mandatory fees. We believe this will make comparison simpler for students who are considering A-State."
As an example, a resident undergraduate student enrolled in 15 hours per semester paid $8,900 in tuition and mandatory fees in 2021-2022, including $2,310 in mandatory fees. For 2022-23, the same student will pay $9,310, a 4.6% overall increase, of which only $700 is in mandatory fees.
Meeting the ongoing challenge of a tuition-based budget, A-State projected a flat enrollment for the fall, while also maintaining existing budget reductions.
"Our freshman enrollment is currently running 14.5% percent ahead of where we were this time last year, which is very encouraging," Damphousse said. "That said, we have planned our budget projections very conservatively, just as we have done every year that I have served as chancellor."
The university also received approval for the creation of the Institute for Rural Initiatives (IRI), a new interdisciplinary study center focusing on the unique challenges facing both the state of Arkansas, the upper Delta, and in rural communities across the country. The IRI will launch with two inaugural areas of focus as they relate to the nation's rural communities: public policy and public health. The IRI's next steps are approval from the Arkansas Department of Higher Education later this year, followed by the exploration of potential campus partnerships with agencies that support rural communities.
"Launching the IRI fulfills one of our significant Discover 2025 strategic goals," Damphousse said. "There are numerous centers and institutes across the nation looking into the challenges of urban areas, but very few devoted to the issues and potentially existential challenges to the small towns and rural communities across our country. IRI research projects will be by their very nature interdisciplinary just like our artificial intelligence research work in the Center for No-Boundary Thinking, engaging existing faculty members and students from each of our colleges."
Along with leveraging existing relationships with the New York Institute of Technology's College of Osteopathic Medicine at A-State and partnering with existing A-State centers like the Delta Center for Economic Development and the Delta Studies Center, the IRI looks to take on the challenges of the day for rural America. Political science faculty member Cameron Wimpy will serve as the inaugural IRI director.
"Declining economic activity, reduced cultural learning opportunities, migration from small towns to the city, climate change, and continued neglect are leading to unprecedented barriers for turning things around in our rural communities," Wimpy said in the proposal approved by the board. "The IRI will become part of the conversation that begins to address these challenges, and A-State is uniquely positioned to be a leader in this process. This will be done through research, teaching, and community engagement as outlined in the IRI's core values."
At the meeting, Damphousse also announced the selection of a construction firm to build the phase two Judd Hill Farmer's Market building and an architectural firm to design the Windgate Hall for Art and Innovation. A-State also received bids for plans to renovate the current intramural, rugby and softball complex
Original article source: http://www.astate.edu/news/a-state-receives-board-of-trustees-approval-for-fy-2023-budget-proposal | Article may or may not reflect the views of KLEK 102.5 FM or The Voice of Arkansas Minority Advocacy Council