Following the donation of $25,738 from First National Bank, KLEK 102.5 F.M. has applied for a conditional use permit from the City of Jonesboro in order to construct the tower. Conditional use permits are special permissions to use a parcel of property for a specific purpose. In the case of KLEK, this would be to remove the current 47 feet tower and replace it with the new 100 feet tower. The conditional use permit hearing in which KLEK will participate in will be April 24th at Jonesboro City Hall. Once the conditional use permit is approved, construction is anticipated to begin in mid to late May 2018 and should take two weeks to complete. KLEK will provide more updates as they come.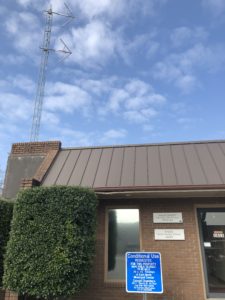 (Current KLEK tower at 1411 Franklin Street with Conditional Use Permit sign in front of the building)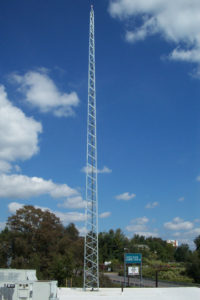 An example of how the new KLEK tower will look. This is an AN HD100 model tower.