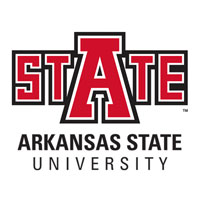 04/22/2020
JONESBORO — The university community extends sympathy to the family, friends and former associates of Dr. M. Vance Sales, emeritus professor of education and former dean of the College of Education and Behavioral Science, who died Tuesday.
Survivors include a daughter, Dr. Summer DeProw, assistant vice chancellor for assessment and accreditation.
A member of the A-State faculty from 1960 until retirement in 1991, Dr. Sales served as professor, department chair, and dean. He was the first faculty member at A-State to be selected as the Danforth Associate, and he co-authored two books and wrote many professional articles and research reports.
Dr. Sales was recognized during the university's centennial year in 2009-10 as one of the institution's "First 100 Distinguished Faculty." The Faculty Association makes the selection based on long-term significant contributions to Arkansas State.
The family will have a graveside service at Jonesboro Memorial Park Cemetery Friday, April 24, at 10 a.m. In lieu of flowers, contributions may be made to the A-State Scholarship Fund, P.O. Box 1990, State University, AR 72467.
The complete obituary and arrangements are online.
# # #
Original article source: http://www.astate.edu/news/university-community-mourns-passing-of-emeritus-professor-vance-sales | Article may or may not reflect the views of KLEK 102.5 FM or The Voice of Arkansas Minority Advocacy Council