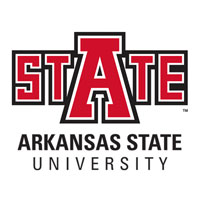 09/21/2018
JONESBORO, Ark. — Arkansas State University System campuses have simplified opportunities for students to complete or add degrees with a focus on transfer students through on-campus and online classes.
System President Chuck Welch told members of the Board of Trustees at its regular meeting today at Arkansas State University that Chancellor Kelly Damphousse has prioritized relationships not only with the system's two-year institutions, but with colleges throughout the state.
"We greatly value two-year associate degrees and understand these are sufficient for many good-paying jobs," Welch said. "But for those who want to continue their education at a university or want to return to complete a bachelor's degree, we are committed to make the process as easy as possible. We will support students no matter how they want to approach higher education – through a two-year campus, a research university or with online classes and degree programs. 
Welch said a systemwide task force has been reviewing processes within the system and developing articulation agreements with community colleges throughout Arkansas and the Mid-South. 
"We have always served transfer students and provided bachelor's degree opportunities through degree centers on some of our campuses," Welch said. "We just recognized that we could improve our efforts, and our team has made tremendous progress."
In other business, the board approved:
Resolutions for naming various areas of Centennial Bank Stadium in recognition of support for the A-State athletics program: Mike Watson Park in honor of the late Mike Watson; ARTents Tailgate Promenade in honor of Cameron Campbell of Jonesboro; Harrelson Family Terrace in honor of Woody and Kenna Harrelson of Jonesboro; and Kalmer Solutions Terrace in honor of Nathan and Gaye LaRue of Jonesboro.
New international tuition rates at 10 percent above domestic undergraduate and graduate rates to remain competitive in the international online education market.
ASU-Newport's application to become a Secondary Technical Center through the Arkansas Department of Career Education and to add a satellite location at ASUN-Marked Tree.
ASU-Mountain Home's plan to grant an easement to the City of Mountain Home.
ASU-Newport's request to apply for federal grant funding from the Recreational Trails Program.
ASU Mid-South's strategic plan for 2018-2021.
Original article source: http://www.astate.edu/news/trustees-hear-plans-for-stronger-asu-system-focus-on-transfer-students | Article may or may not reflect the views of KLEK 102.5 FM or The Voice of Arkansas Minority Advocacy Council