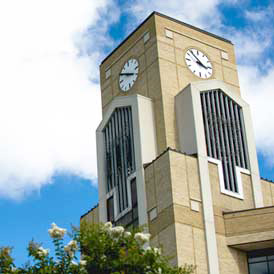 04/30/2020
JONESBORO – Fourteen Arkansas State University students were recently inducted into the Kappa Tau Alpha (KTA) honor society. The ceremony was conducted online due to Covid-19.
KTA is a college honor society that recognizes academic excellence and promotes scholarship in journalism and mass communication. Membership is a mark of high distinction and honor.
The students are Omar Almasri of Jordan; Su Min Chae of South Korea; Sarah Roddy of Round Rock, Texas; Moriah Powell of Ridgeland, Miss.; David Sutton of Deer Creek, Ill.; Tali Burress of Alexandria, Va.; Charlie Harger of Auburn, Wash.; Bailey Martin of Arlington, Va.; Logan Mitchell of Cleveland, Ohio; Anna Handloser of Sheridan; Emily Skaggs of Brookland; Wendy Miller of Little Rock; Dixie Shearer of Beebe; and Jodie Miller of Rogers.
Handloser was named the top undergraduate scholar and Sutton the top graduate scholar for the 2020 class.
Only students majoring in journalism and mass communication are eligible. Membership is by invitation only by one of the society's 96 campus chapters and is based solely on scholarship and character. The seventh oldest national honor society, Kappa Tau Alpha was founded at the University of Missouri in 1910 at the world's first school of journalism.
Dr. Holly Kathleen Hall, professor of strategic communication, serves as the A-State chapter adviser and national president (2018-2020). Information about Kappa Tau Alpha can be found at kappataualpha.org .
Original article source: http://www.astate.edu/news/top-students-inducted-into-kappa-tau-alpha-honor-society | Article may or may not reflect the views of KLEK 102.5 FM or The Voice of Arkansas Minority Advocacy Council