On behalf of all of us here at KLEK 102.5 F.M. I hope you had a great Thanksgiving holiday or just a great day in general. As we move into the holiday season I wanted to share something with you that is near and dear to my heart. I hope you will take a moment of your time and read this story.

KLEK is named after my mother Lovie Edmond Kale. That is where the LEK in KLEK comes from. The first K in the call letters is because the station is located west of the Mississippi River. If I lived somewhere east of the river and started a station, it would have been named WLEK (as stations east of the river's call letters begin with W). But the plan was to always name the station after her to honor her memory.

One of my mom's favorite things to do this time of year was to put up a big Christmas tree and decorate it and the entire house. She would put garland and other decorations up all over the house and create centerpieces she would put on tables and even the appliances in the home. She created such a warm and festive atmosphere.

But the center of it all was the Christmas tree. She would put it up and adorn it with homemade and other ornaments, bows, lights, and more. Here is one from Christmas of 1978, the year I was born. I was eight months old in this picture. The handwriting is mom's and it was on the back of each picture.
This would become a tradition each year. One I always enjoyed. Here is a tree from 1982. I was 4 years old. After mom would finish the tree, I would spend hours under it staring at the presents my parents bought (they told me Santa would bring my big presents Christmas Eve night). I would wonder what's in each box while enjoying the warm heat from the space heater while listening to the local radio station on the stereo in the room.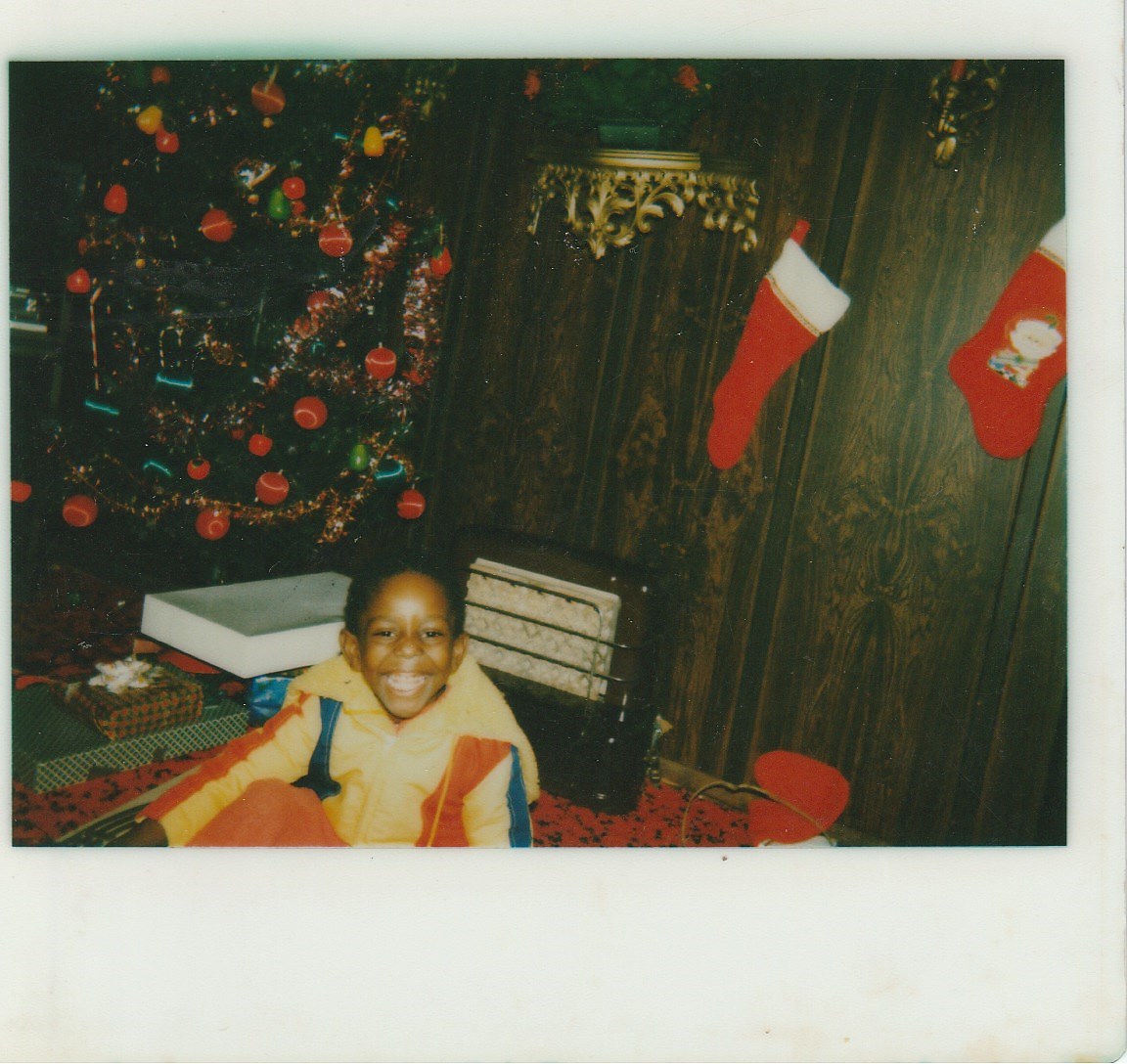 As the years wore on and I grew older, mom would change up the design of the tree. But the warmth and love she put into the tree was still there. This tree (pictured below) is from 1993, right before the arrival of my cousin who would be born in January of 1994.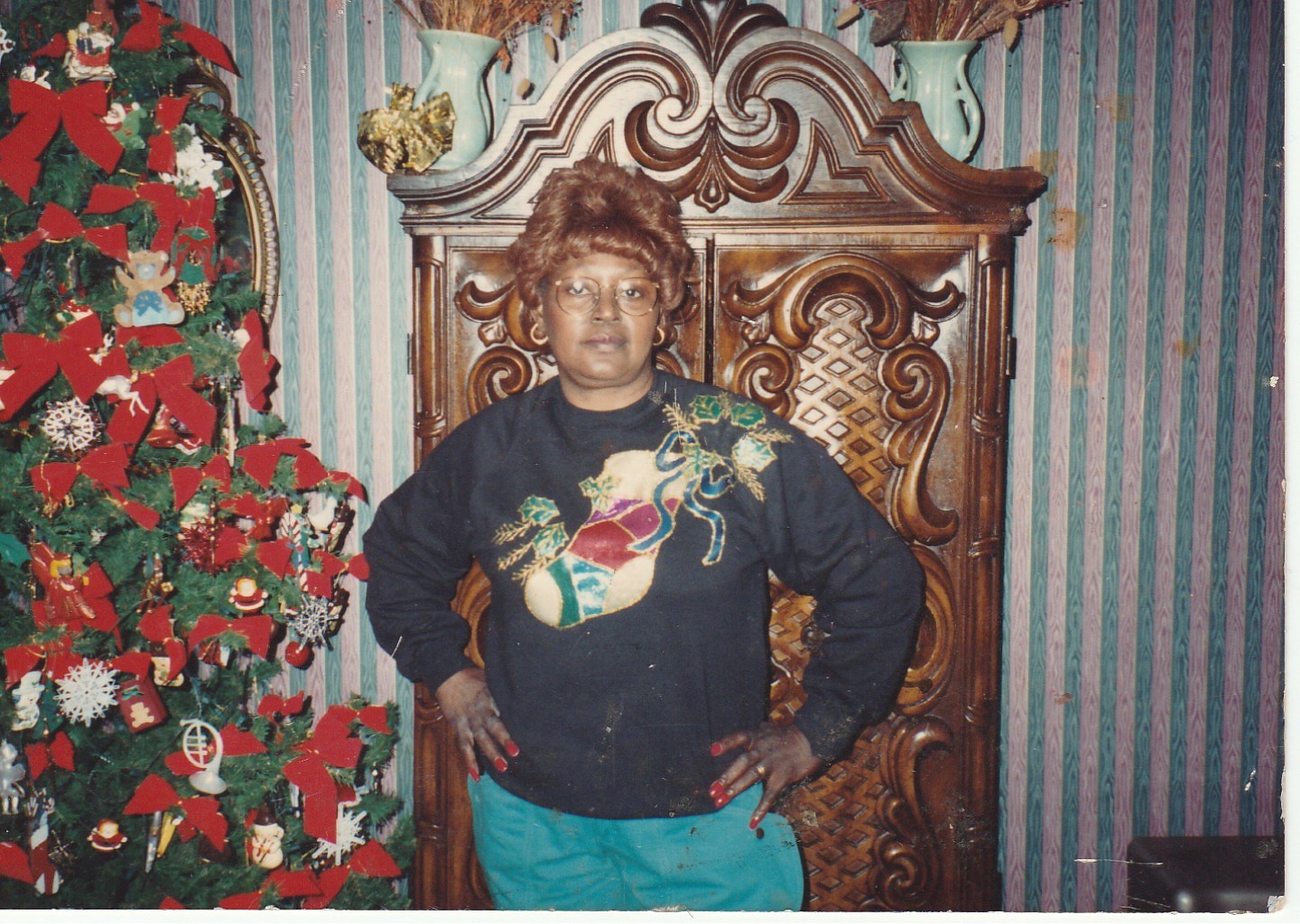 Eventually I would move out and attend college. My cousin would become the center of attention in the household. But the Christmas tradition didn't stop. Mom would continue to make her trees with as much love for him as she did for me. This tree (pictured below) is from 1999. My cousin was four years old at the time.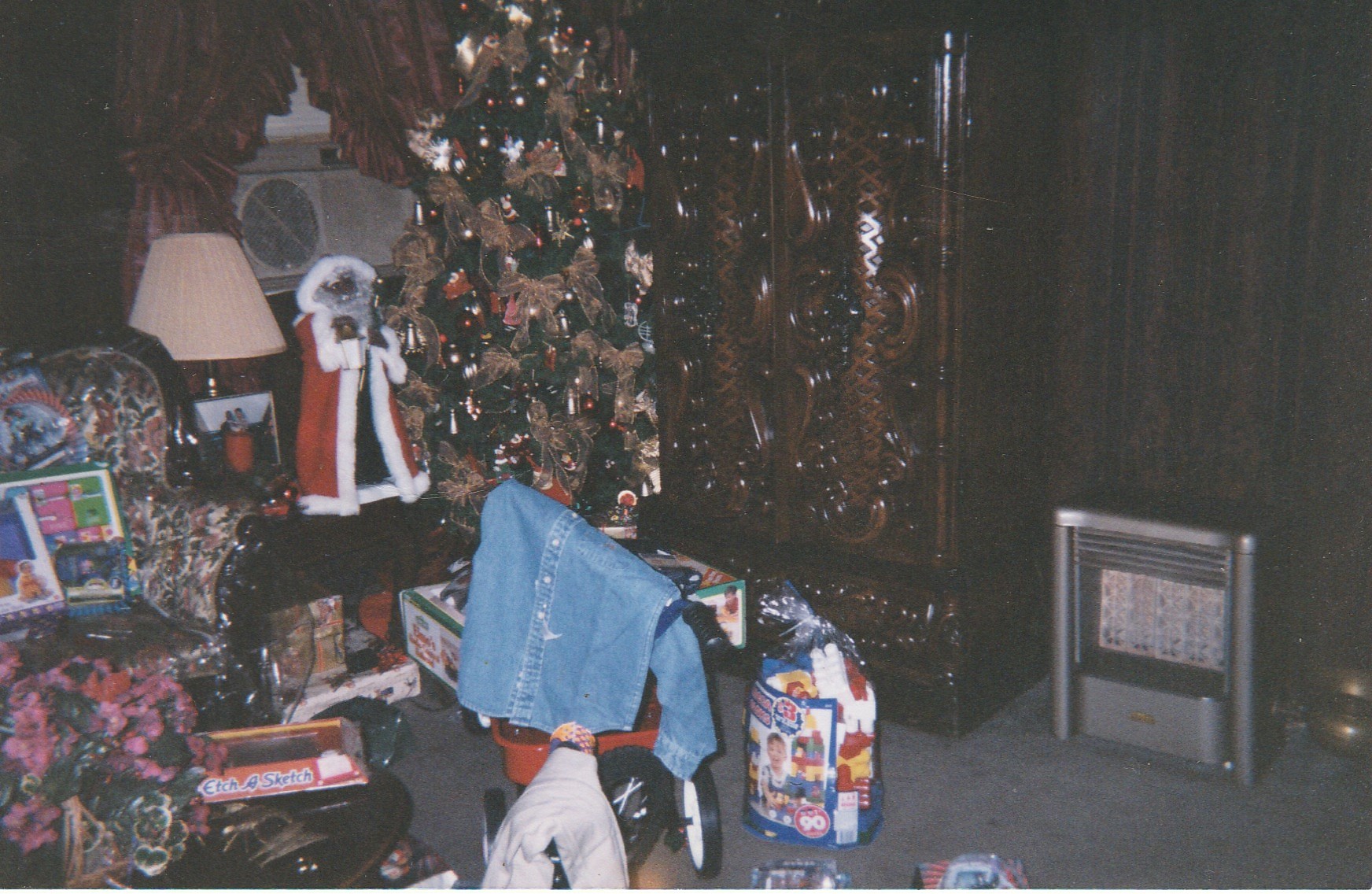 My mother passed away March 20, 2012. Losing a parent is one of the hardest things a person will ever experience in his or her life. There is very little to compare the degree of loss to. But one thing that can be done is remember and cherish the good memories and even re-create them.
Thus this year in the spirit of the tradition my mother started 38 years ago, I put up a large tree in the KLEK studio. Using my memories of mom's trees as a guide, I tried to capture the spirit and excitement I felt as a kid watching her put up her trees. There were moments I burst into tears but overall it was a very rewarding and therapeutic experience.
One I share with each of you.
I hope my tree made someone smile just like mom's trees used to make me smile and mom…..I hope I made you proud.
LaGanzie Kale
General Manager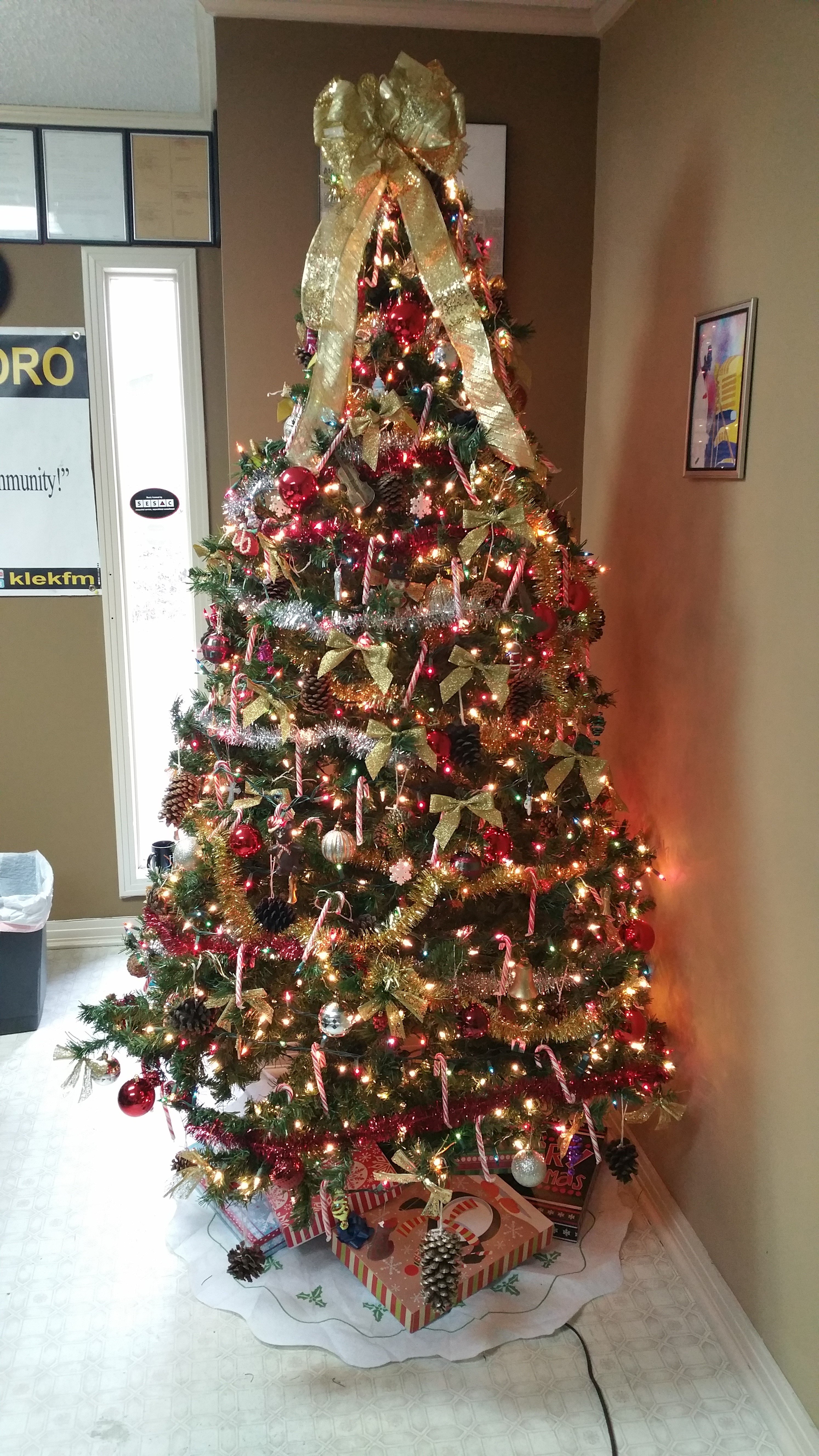 UPDATE: Below is our tree from 2017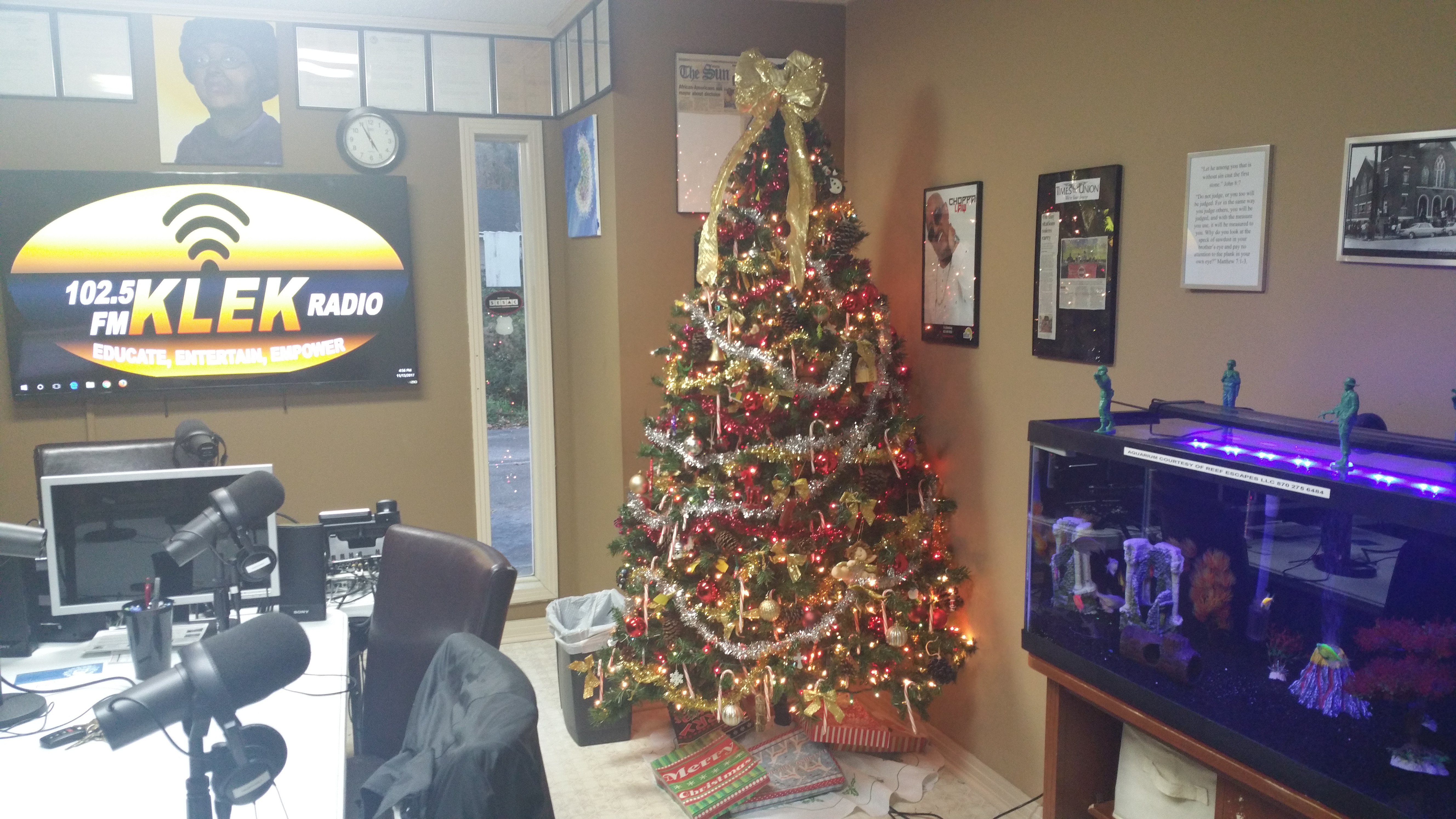 2018: