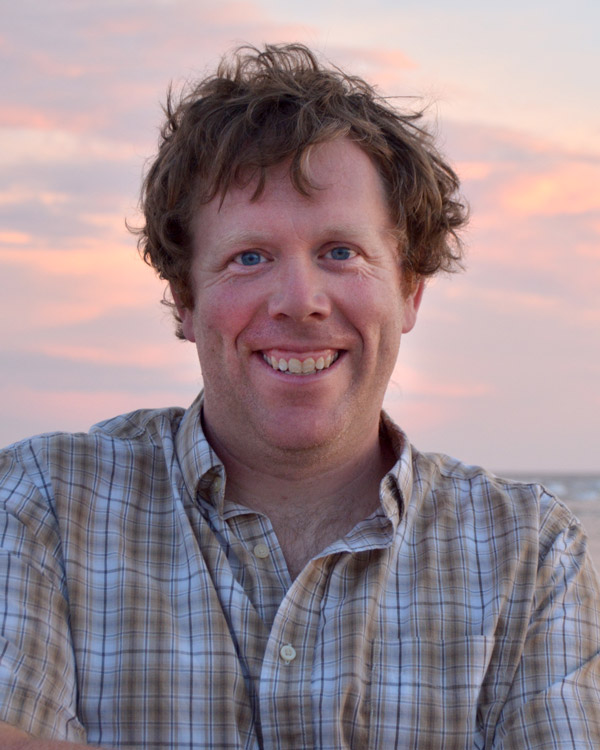 11/02/2018
JONESBORO – Conservation scientist Ron Sutherland will discuss conservation of the endangered red wolf species for the next presentation in Arkansas State University's 2018-19 Lecture-Concert Series.
Sutherland's address, which is Thursday, Nov. 8, starts at 7 p.m. in room 1028 of the Humanities and Social Sciences Building (GPS address: 2401 Aggie Road).
His lecture is made possible with funding support from the Department of Biological Sciences, College of Sciences and Mathematics, and Office of Research and Technology Transfer.
Since 2010, Dr. Sutherland has served as conservation scientist for the nonprofit group Wildlands Network, where he has led the development of new connectivity models for the southeastern United States.  He has also initiated an extensive camera trapping project in the red wolf recovery area in North Carolina, and serves as a passionate science-based advocate for red wolf conservation.
As of April 2017, fewer than 45 wild red wolves remained in the wild, all of them on North Carolina's northeastern Albemarle Peninsula.
Sutherland completed a bachelor's degree in biology from North Carolina State University and a master's in conservation biology and sustainable development from the University of Wisconsin, Madison, before earning his doctorate in environmental science and policy from the Nicholas School of the Environment at Duke University.  He studied wildlife's response to urbanization and vehicle traffic in the Sandhills region of North Carolina.
The Lecture-Concert Series serves Arkansas State and the surrounding communities by bringing notable guest speakers and performers of diverse backgrounds and wide appeal to the campus, according to Dr. Tim Crist, chair of the Lecture-Concert Committee.
Also on the 2018-19 schedule are Japanese musician Yoko Hiraoka, Nov. 27; The Romain Pilon jazz trio, Jan. 31; Aulos Baroque Ensemble, Feb. 19; author and venture capitalist Scott Hartley, Greenfield Lecture, Feb. 28; classical guitarist Jordan Dodson and composer Jason Eckardt, March 11; the Rhythm Method String Quartet, March 26; the chamber music ensemble Neave Trio, April 3; and Delta Symposium speaker Simon Bronner, a folklorist and cultural historian, April 12.
For more details about the series, interested individuals may visit the Lecture-Concert Series website (AState.edu/LectureConcert), or contact Crist, [email protected], (870) 972-2094.
                                                      # # #
Original article source: http://www.astate.edu/news/sutherland-to-discuss-red-wolf-conservation-in-lecture-series | Article may or may not reflect the views of KLEK 102.5 FM or The Voice of Arkansas Minority Advocacy Council