10/28/2019
JONESBORO – Reserved tickets that have not been picked up for the inaugural Mike Watson Lecture Series, featuring Shark Tank's Daymond John, will be made available to the public on a first-come, first-served basis.
Interested individuals should bring a photo ID to the A-State Box Office at the lower red entrance to First National Bank Arena starting at 9 Tuesday morning.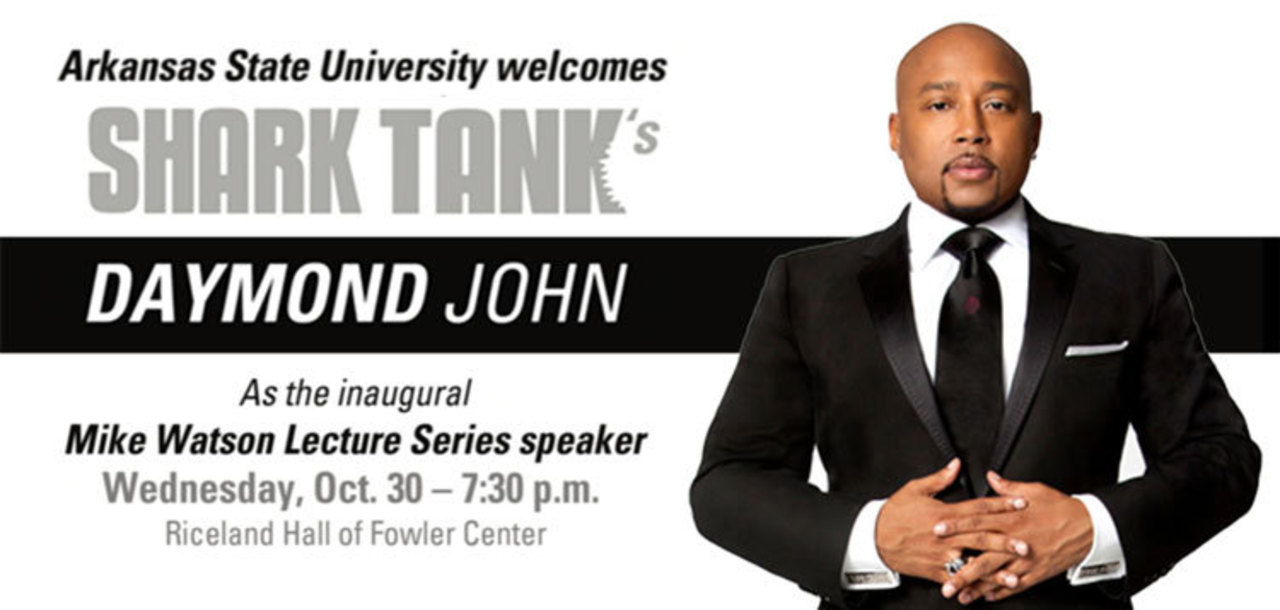 Although all tickets were reserved following the original offering in September, those not claimed by the deadline were offered to a waiting list. Any remaining tickets will be handed out Tuesday.
Due to the generosity of the late Jonesboro businessman Mike Watson, who established the lectureship endowment, admission to the lecture is free, but a ticket is required.
# # #
Original article source: http://www.astate.edu/news/some-tickets-now-available-for-daymond-john-lecture | Article may or may not reflect the views of KLEK 102.5 FM or The Voice of Arkansas Minority Advocacy Council