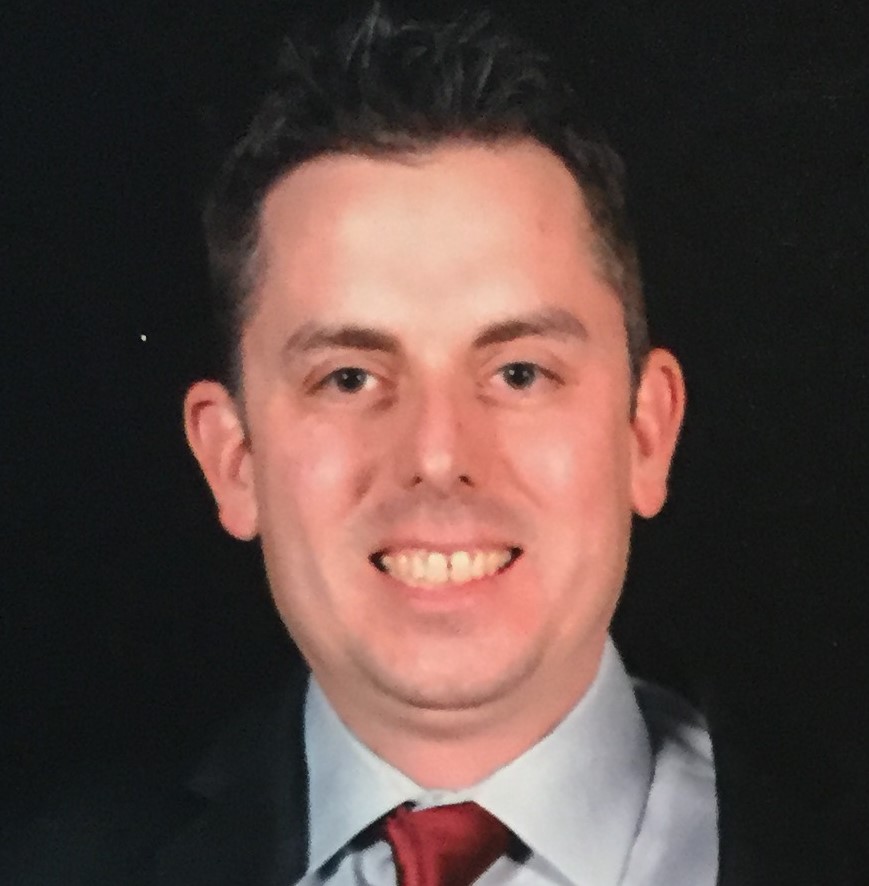 04/01/2021
JONESBORO — Scott Mitchell, who manages the content services team at Ernst & Young LLP (EY) in Dallas, will return to Arkansas State University for the Dr. Joel Gambill Distinguished Speaker Series. Mitchell will be on campus Monday and Tuesday, April 12-13, to speak with students in the School of Media and Journalism.
An Arkansas native, Mitchell graduated from Conway High School in 1994.
Mitchell graduated summa cum laude from A-State in the spring of 1998 with a Bachelor of Science in journalism (news editorial) and a Bachelor of Arts in English. He received the President's Scholar awards in two of A-State's colleges.
In six semesters with A-State's on-campus newspaper The Herald, he worked as a movie and music critic, a copy editor, and managing editor, eventually rising to editor-in-chief. During his senior year, he was named College Editor of the Year by the Arkansas College Media Association; earned a William Randolph Hearst Special Merit Award for editorial writing; and placed first for editorials in the Society of Professional Journalists' Region 12 Mark of Excellence Awards.
Before joining EY in 2015, Mitchell spent 17 years as a copy editor and manager at daily newspapers in Arkansas and Texas. For 12 years, he was the deputy copy desk chief at the Fort Worth Star-Telegram, which at one time had a Sunday print circulation approaching 300,000. In addition to supervising fellow copy editors, he edited articles and wrote headlines and photo captions for print and digital products.
He was twice named the Star-Telegram's Copy Editor of the Year and earned the 2002 John Murphy Award for Excellence in copy editing, presented by the Texas Daily Newspaper Association to the state's most outstanding copy editor. He previously worked at the Arkansas Democrat-Gazette, including acting as lead copy editor on coverage of the crash of American Airlines Flight 1420 in Little Rock.
Mitchell then moved on to Ernst and Young, one of the Big Four professional services organizations in the world, and now supervises a nationwide staff of about 40 writers, editors and proofreaders who provide editorial support to client-serving professionals at the firm. He also sets the business strategy for his team, consults on publication processes, and collaborates with fellow managers in Creative Services, an in-house creative agency at EY. He recently graduated from the firm's three-year Aspire leadership program.
He will soon celebrate his 20th wedding anniversary with his wife, Julie, a fellow copy editor with whom he has a 17-year-old son, Jack. The family lives in Grand Prairie, Texas.
About the Dr. Joel Gambill Alumni Speaker Series
The endowed Dr. Joel Gambill Distinguished Speaker Series is named after the 1965 A-State graduate who wanted to bring the media world to A-State students. Gambill was the first full-time instructor in journalism hired and spent four decades building the department into a national powerhouse. He served as department chair for 36 years.
His numerous awards and recognitions include being named Outstanding Educator by the Arkansas Press Association as well as the organization's highest honor, the Distinguished Service Award.
Though he has many interests, he is most well-known, as one newspaper editor said, as Arkansas's foremost journalism educator. It has been said that editors and publishers looking to fill positions on the staff were accustomed to calling Gambill first.
Original article source: http://www.astate.edu/news/scott-mitchell-returns-to-a-state-for-joel-gambill-speaker-series | Article may or may not reflect the views of KLEK 102.5 FM or The Voice of Arkansas Minority Advocacy Council