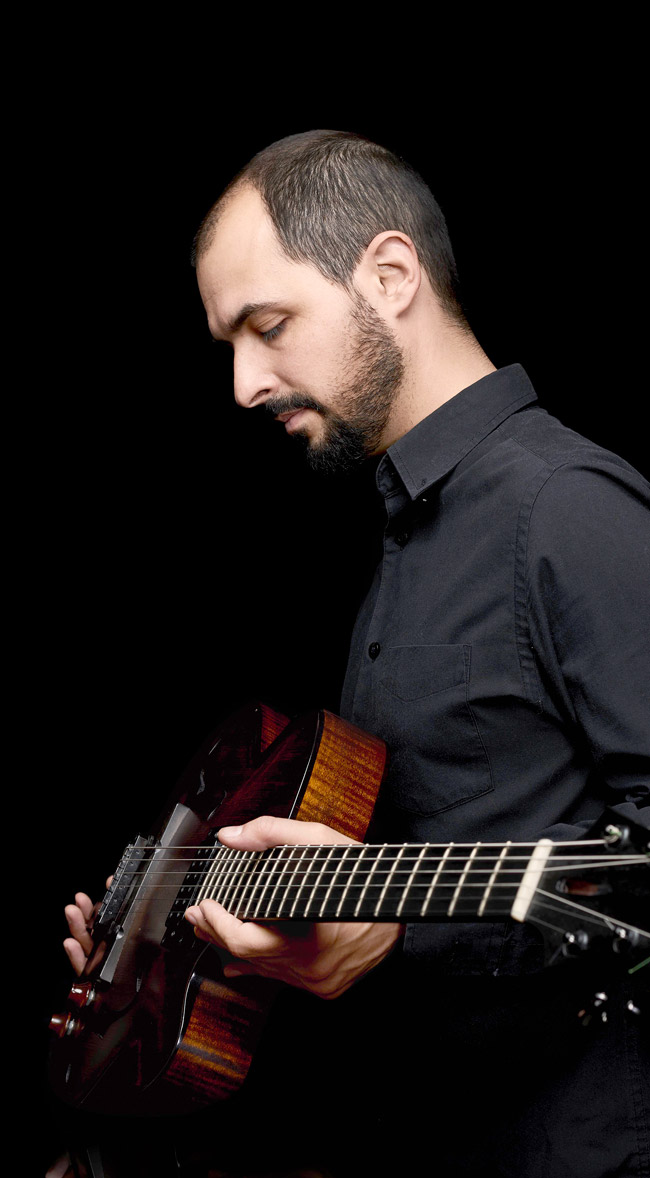 01/23/2019
JONESBORO – The Romain Pilon Jazz Trio will present the next performance in Arkansas State University's 2018-19 Lecture-Concert Series.
Based in Paris, Romain Pilon is considered one of Europe's top jazz guitar players, according to Dr. Tim Crist, chair of the Lecture-Concert Committee.
"Every so often a new voice emerges in jazz guitar playing that demands your ear," Crist said.  "Romain is one of those rare talents. His tone and his wonderful lyricism is arresting, powerful, always full of expression. An absolutely delightful guitarist," Crist said.
The concert will be Thursday, Jan. 31, at 7:30 p.m. in the Fine Arts Center Recital Hall, 2412 Quapaw Way.
Pilon will be joined at A-State by New York-based drummer Ronen Itzik and California Jazz Conservatory bassist Jeff Denson.
As a leader, Pilon has recorded four critically acclaimed albums, with some of the world's best musicians like Ben Wendel, Seamus Blake, Walter Smith III and Matt Brewer.
His ability to fit in every context, from mainstream to avant-garde, while preserving his own voice also makes him a highly demanded sideman.  Pilon's highlight performances have included tours in Spain, Portugal, Germany and the United States.
He has played in numerous jazz festivals worldwide including Brosella, Eurojazz, Recife, Malta and Kriol.
The Lecture-Concert Series presentation is also supported with funding from the College of Liberal Arts and Communication, Department of Music, and A-State Guitar Guild. 
The Lecture-Concert Series serves Arkansas State and the surrounding communities by bringing notable guest speakers and performers of diverse backgrounds and wide appeal to the campus, Crist added.
For more details about the series, interested individuals may visit the Lecture-Concert Series website (AState.edu/LectureConcert), or contact Crist, [email protected] or (870) 972-2094.
                                                            # # #
Original article source: http://www.astate.edu/news/romain-pilon-jazz-trio-is-next-in-concert-series | Article may or may not reflect the views of KLEK 102.5 FM or The Voice of Arkansas Minority Advocacy Council