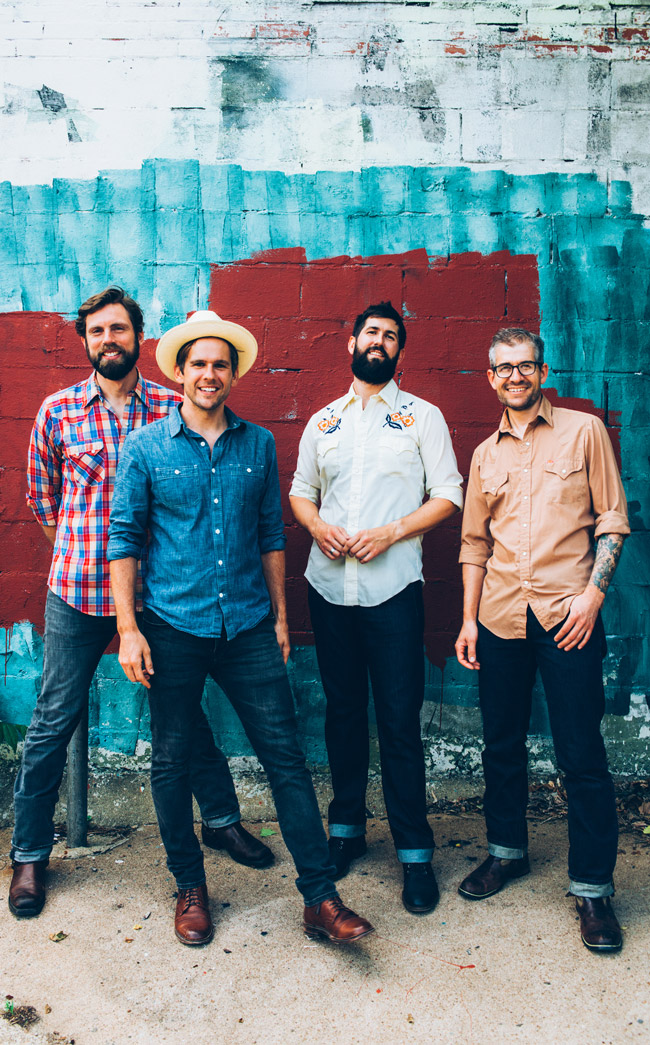 02/22/2019
JONESBORO – Arkansas State University's Fowler Center will present The Steel Wheels in the Riceland Distinguished Performance Series Monday, March 4, at 7:30 p.m.
"The Steel Wheels are maybe one of the best "roots" bands you will hear. With their songs reflecting on stories of family, hard work, and the beauty of our country, everyone will be in store for a delightful evening filled with memorable music," says Tim Crist, director of the series.
The Steel Wheels' style weaves through Americana and bluegrass music, folk and old-time music, and the acoustic poetry of the finest singer-songwriters.
Hailing from the Blue Ridge Mountains of Virginia, The Steel Wheels perform in the great traditions of mountain folk music on guitar, fiddle, mandolin and bass. Their stellar instrumentals, one of a kind lead vocal, and strong harmonies paint a vivid imagery that flows effortlessly.  This combination of their lead vocalist accentuated by their strong harmonies sets The Steel Wheels apart from many bands.
Fowler Center at Arkansas State University is home of the finest artistic performance in the Northeast Arkansas region, and regularly hosts world-class performing arts events to enhance, strengthen, and celebrate community.  The 2018-19 Riceland Distinguished Performance Series is themed "Americana & More," and offers a broad variety of outstanding entertainment.
All seating is reserved.  Individual tickets are $35 and $25 for adults, and $28 and $20 for senior citizens, students, and A-State faculty and staff, and $15 and $10 for A-State students with a current ID. Group discounts are available for groups of 15 or more.
For more information, contact Fowler Center, 201 Olympic Drive, at (870) 972-3471. Tickets may be purchased at the Central Box Office in the First National Bank Arena, 217 Olympic Drive, or by calling (870) 972-ASU1 or toll-free (888) ASU-FANS. Tickets are also available online from the Central Box Office, AState.edu/tickets. For additional information, go to Fowler Center, yourfowlercenter.com.
                                                       # # #
Original article source: http://www.astate.edu/news/riceland-series-to-present-the-steel-wheels-in-concert | Article may or may not reflect the views of KLEK 102.5 FM or The Voice of Arkansas Minority Advocacy Council