01/30/2019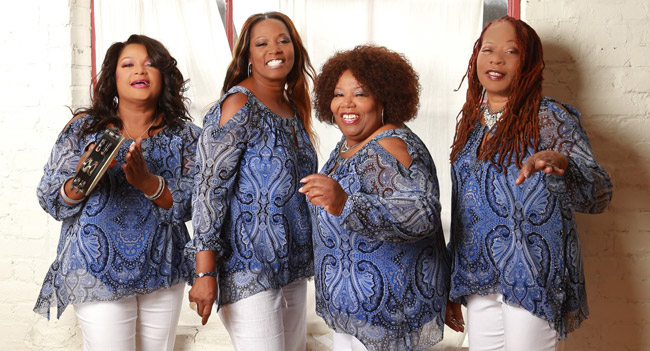 McCrary Sisters
JONESBORO – Arkansas State University's Fowler Center, 201 Olympic Drive, will present The McCrary Sisters in concert Friday, Feb. 15, at 7:30 p.m.
The list of artists the McCrary Sisters have collaborated with, both as a group and individually, reads like a stroll through the Rock and Roll Hall of Fame (Bob Dylan, Elvis Presley, Johnny Cash and Stevie Wonder), but with their exhilarating new album, 'McCrary Sisters: Live,' it's clear that the McCrary women shine brightest when they're center stage.
"The McCrary Sisters will bring the gospel train to Jonesboro, welcoming all to get on board.  Their energy and beautiful, tight four-part vocal harmonies will definitely inspire and uplift all," says Dr. Tim Crist, Fowler Center Series director.
A typical McCrary Sisters show overflows with the kind of inimitable magic that can only come from sharing your life and love and art with your kin, but their remarkable performances find the sisters hitting new heights of raw power and emotion.
Fowler Center Series at Arkansas State University is home of the finest artistic performance in the Northeast Arkansas region, and regularly hosts world-class performing arts events.  The 2018-19 Riceland Distinguished Presentation Series is themed "Americana & More," and will offer a broad variety of outstanding entertainment.
"In experiencing the arts, we experience each other," Crist added.  "The Riceland Distinguished Presentation Series is committed to creating exciting, memorable events that will resonate throughout our community, to reaching out and engaging all, and to providing an experience that will inspire, enrich, and elevate lives."
All seating is reserved.  Individual tickets are $35 and $25 for adults, and $28 and $20 for senior citizens, students, and A-State faculty and staff, and $15 and $10 for A-State students with a current ID. Group discounts are available for groups of 15 or more.
For more information, one may contact Fowler Center, 201 Olympic Drive, at (870) 972-3471. Tickets may be purchased at the Central Box Office in the First National Bank Arena, 217 Olympic Drive, or by calling (870) 972-ASU1 or toll-free (888) ASU-FANS. Tickets are also available online from the Central Box Office (AState.edu/tickets). For additional information, go to Fowler Center's website, www.yourfowlercenter.com.
                                                        # # #
Original article source: http://www.astate.edu/news/riceland-series-to-present-mccrary-sisters-in-concert | Article may or may not reflect the views of KLEK 102.5 FM or The Voice of Arkansas Minority Advocacy Council