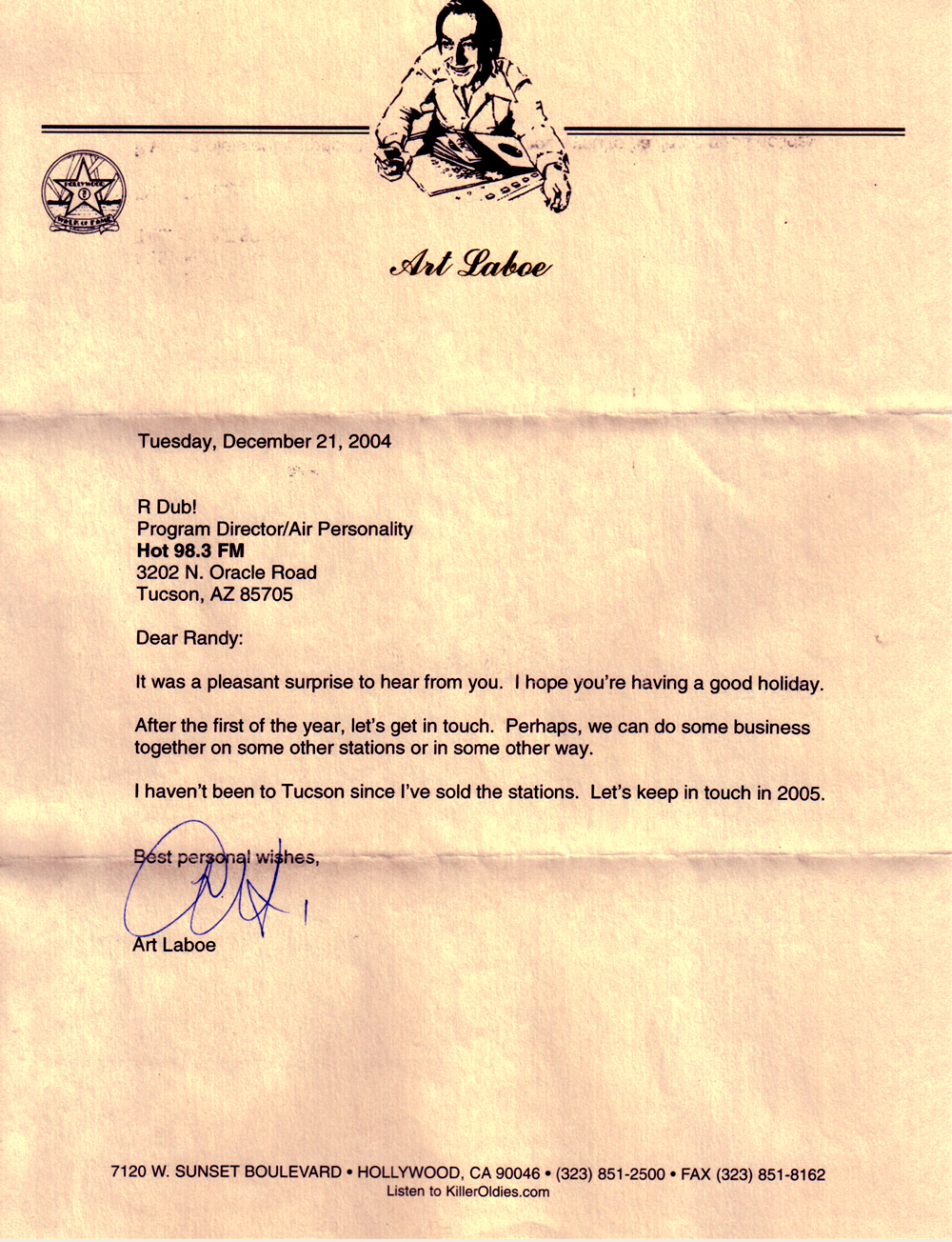 Reunited and it Feels so Good
In 2007, R Dub! began working in Los Angeles, as Program Director of Hot 92 Jamz, Art Laboe's flagship station. It was then when R Dub! and Laboe spent more time together.
"I remember our lunches in Hollywood at Art's favorite place: Chateau Marmont. We'd sit outside, under the California sun, talking about music, radio and life. I hung on every one of Art's words; such amazing stories."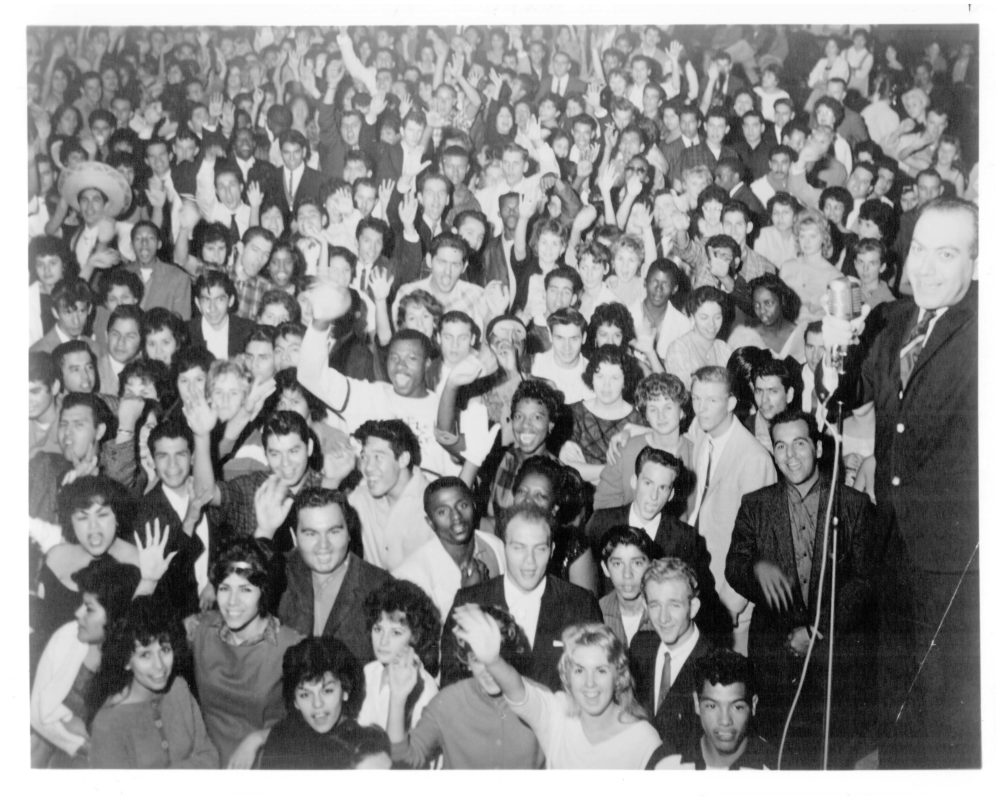 Today, R Dub! is Director of Programming for Magic 92.5, another one of Art Laboe's radio affiliates.
"I enjoy and appreciate the time I spend with Art more and more each year. The older I get, the more I'm fascinated by Art. Not just his career in radio, but the man behind the music. He has truly seen it all and I love all of his stories."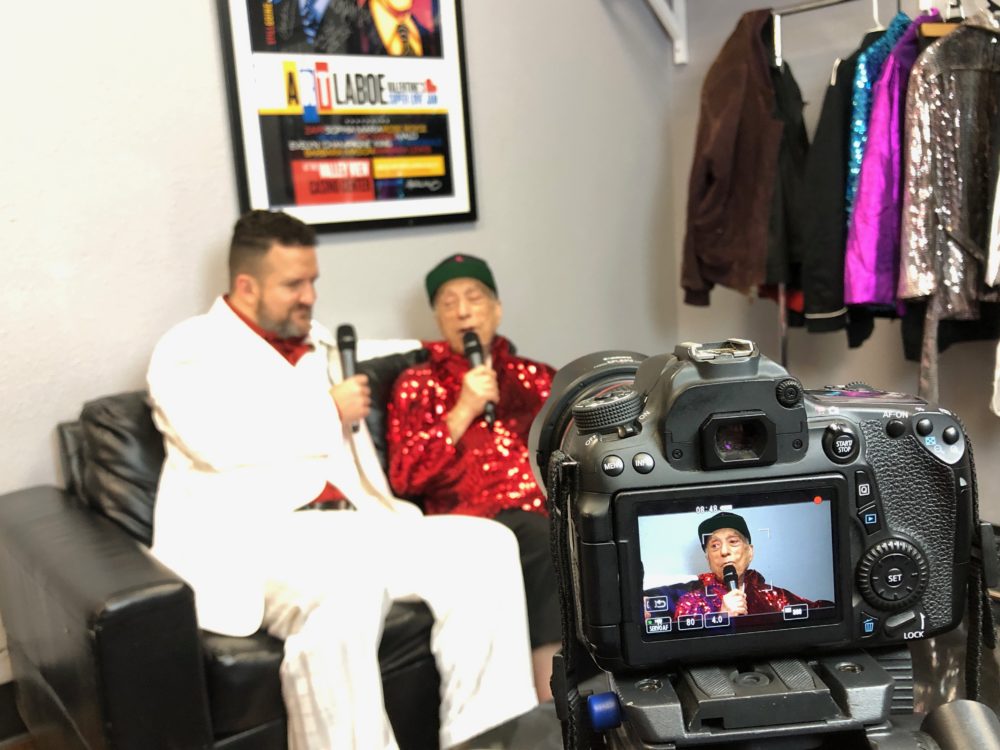 Dedication Inspiration
Though R Dub!'s Sunday Night Slow Jams is a different format than Laboe's Oldies-centric program, there are definitely striking similarities.
"I've taken little bits from some of my favorite Quiet Storm hosts from around the country who I grew up listening to. From Kevin "Slow Jammin'" James of 92.3 The Beat fame in Los Angeles, to Mike Hudson at WGCI in Chicago and Robert Morgan at 102 Jamz in Orlando; they've all inspired me and I've borrowed little things from each of them," said R Dub! "Art Laboe was, and still is, definitely a major influence on my show. Art's city-to-city and station-to-station dedications were the brainchild of the way I do my Oral Expressions on Sunday Night Slow Jams. There's nothing quite as special as someone who's listening in Anchorage, Alaska, calling in to send a message to their love listening to that very same show in Ft. Myers, Florida. They both may be so away in distance, but the show keeps them connected, together. I got that from Art."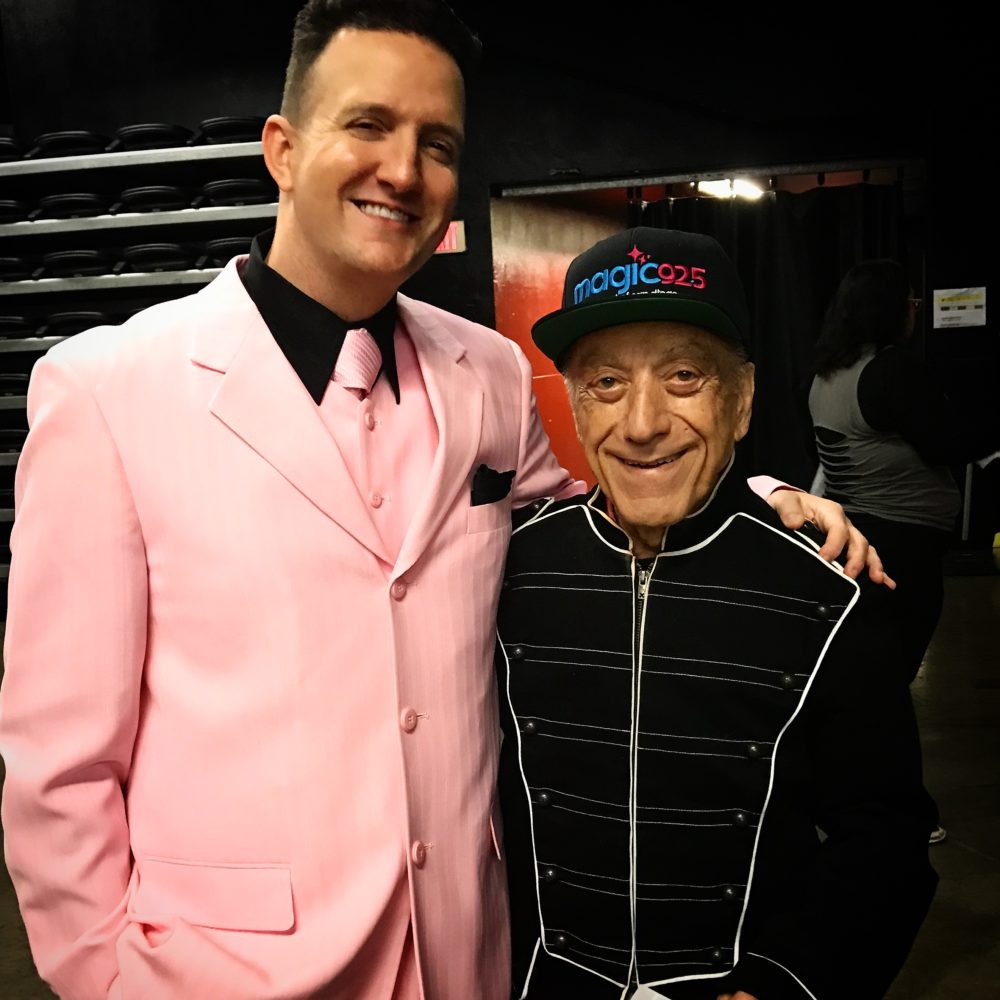 The Envelope Please
R Dub! and his team at Magic 92.5 have been working on Laboe's award presentation since last year. A two-minute video recapping Art's life and accomplishments played over the arena's big screens, with images of Art Laboe from the 40s til today, alongside greats like Jerry Lee Lewis, Dick Clark and Little Richard. The crowd's eyes were fixated on the black and white images of Art from the past, as the audience looked on with astonishment and admiration. When the video ended, spotlights lit up a stage lined with the entire Magic 92.5 staff: air personalities from every day part–from the drive times to weekends and overnights–station mixers and even the hosts of every syndicated program that airs on the station, including Greg Mack from The Greg Mack Show and Rick Nuhn from Top Ten Now and Then.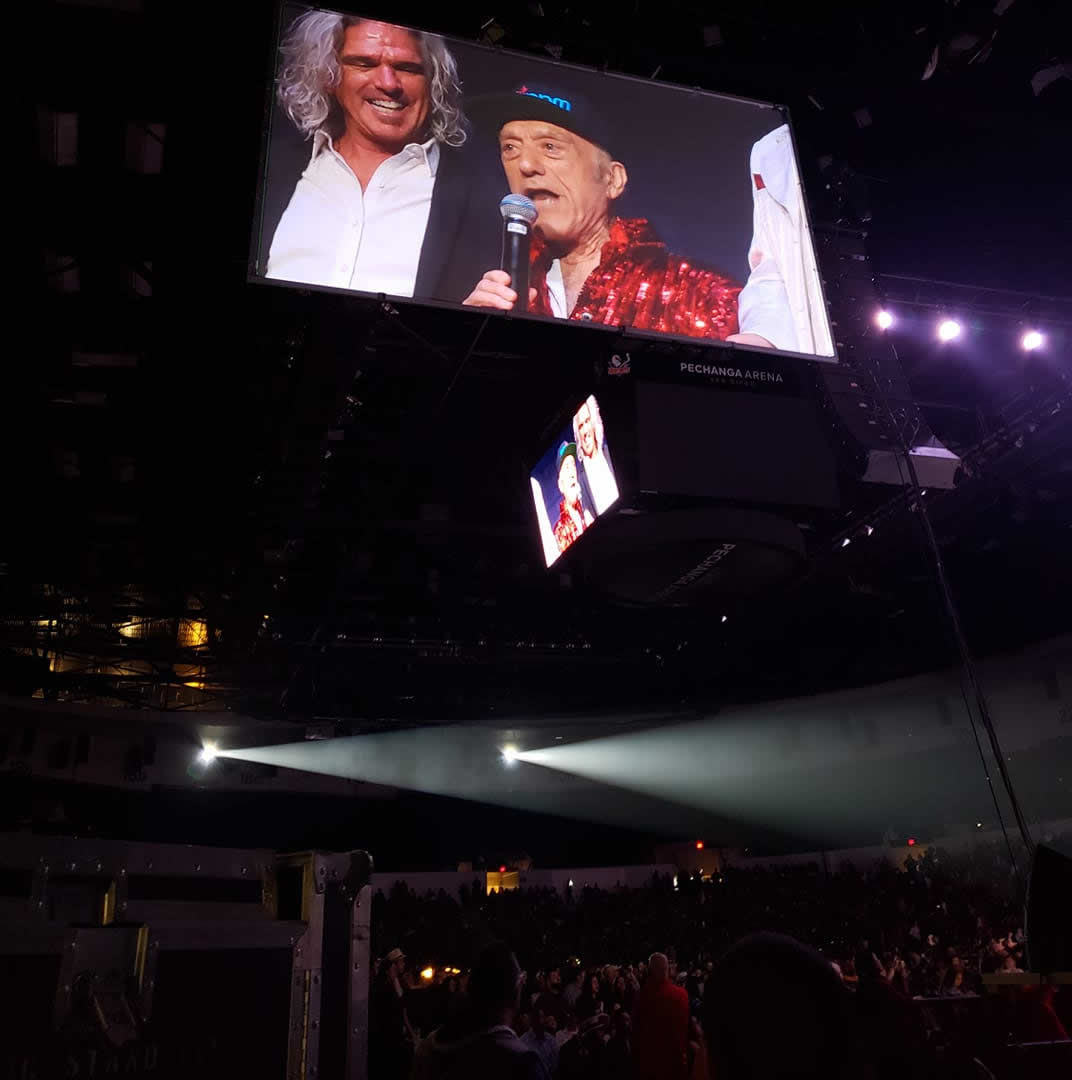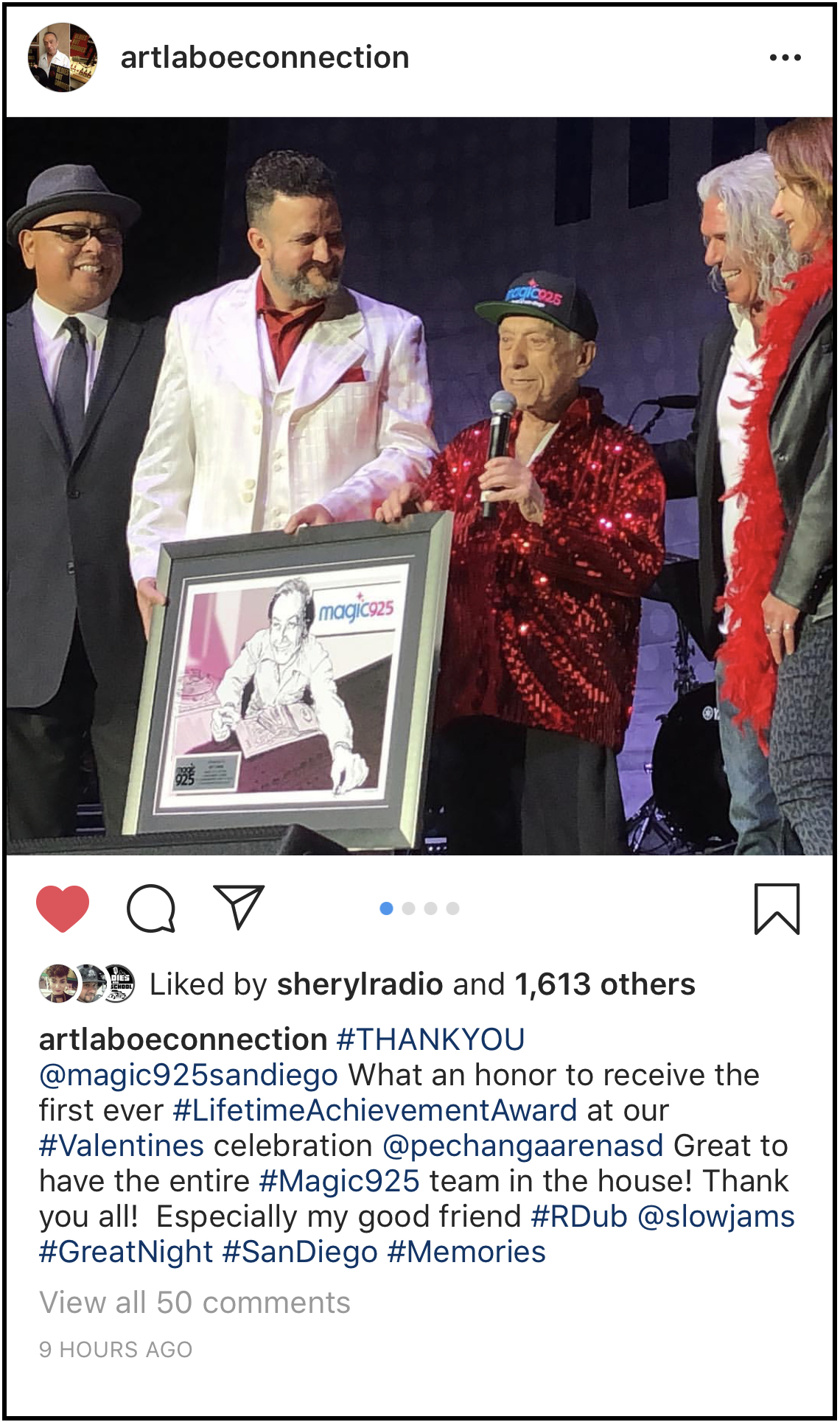 "It was important that everyone be there," said R Dub! "I knew this would be a special and historic moment, for both Art and his listeners, and us, the staff. I didn't want anybody to miss it."
"It takes a special person who, for 75 years, can connect on such a personal level with his listeners," said Kristi from Magic 92.5's Jagger and Kristi morning show. "Art Laboe is the gold standard of what a radio personality should be, both on and off the air."
Laboe's other awards include a star on the Hollywood Walk of Fame, induction into the National Radio Hall of Fame in 2012, and Art Laboe Day, declared by the City of Los Angeles twice, in 1981 and again in 2015.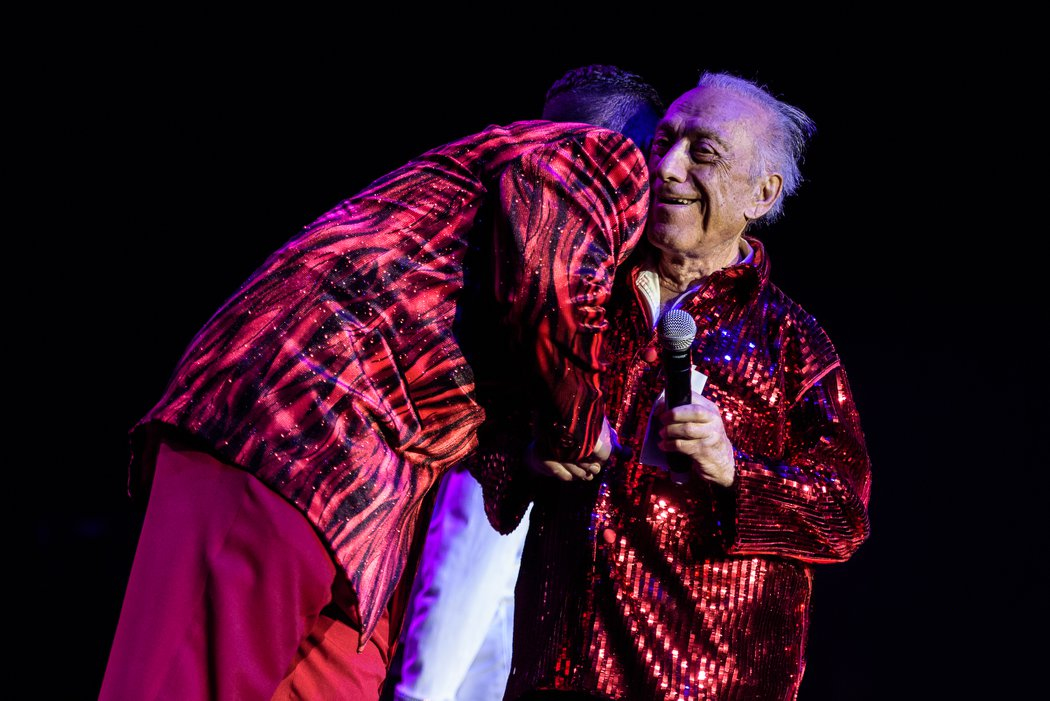 >>> Be the first to find out about Slow Jams concerts and events: sign up to be a Slow Jams V.I.P. HERE.
Original article source: https://slowjams.com/news/r-dub-presents-art-laboe-with-lifetime-achievement-award/ | Article may or may not reflect the views of KLEK 102.5 FM or The Voice of Arkansas Minority Advocacy Council