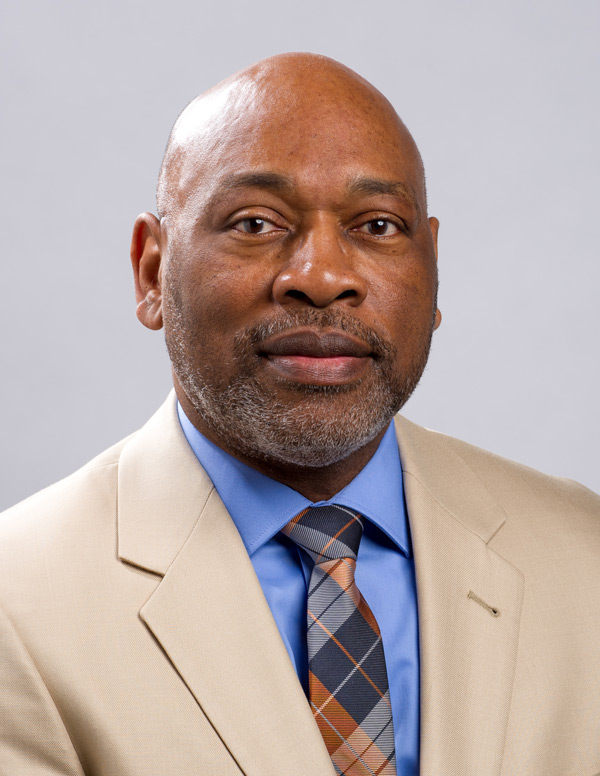 06/19/2020
JONESBORO – Dr. Lonnie Williams was appointed as the interim vice chancellor for diversity and community relations at Arkansas State University as Dr. Maurice Gipson announces his departure to accept a similar position at the University of Missouri, Chancellor Kelly Damphousse announced Friday.
Williams most recently served as a special assistant to the Chancellor, and will replace Gipson next month. As Williams steps in to lead the division, Damphousse said the university will begin a national search for a permanent appointment.
"Maurice was the first person who I added as a direct report to my leadership team," Damphousse said. "I have leaned heavily on him over the past three years as we have expanded our efforts to increase the diversity of our faculty, staff, and student body. He has led our efforts to more strongly engage with our community and has helped spread the concept of inclusive excellence into every corner of our campus. He has also become a good friend, and I will miss him. I am glad that we have someone like Dr. Lonnie Williams to serve as the interim vice chancellor while we conduct a national search to replace Dr. Gipson."
Williams joined Arkansas State in 2003, and previously served as associate vice chancellor for student affairs before joining the Chancellor's Office in 2017. He holds four degrees from the University of Arkansas, and worked there for 27 years prior to coming to Arkansas State. He was an assistant vice chancellor for student affairs in Fayetteville from 1991 until 2003. While at A-State, he was honored by his alma mater with the Silas Hunt Legacy Award from UA in 2009.
In the Jonesboro community, Williams has represented the university on the Craighead County Dr. Martin Luther King Jr. committee for several years, and has helped organize the annual MLK Day walk and ceremony that is now hosted on the A-State campus each January.
During his tenure in Jonesboro, Gipson became the first cabinet-level chief diversity officer for Arkansas State in 2018. Under his leadership, the division expanded from diversity areas into overall community engagement. A-State twice received INSIGHT Awards for diversity, and completed its first-ever application for the Carnegie Community Engagement program. He joined A-State in 2015 after two years at the University of Texas at Austin.
Original article source: http://www.astate.edu/news/lonnie-williams-appointed-to-succeed-maurice-gipson | Article may or may not reflect the views of KLEK 102.5 FM or The Voice of Arkansas Minority Advocacy Council