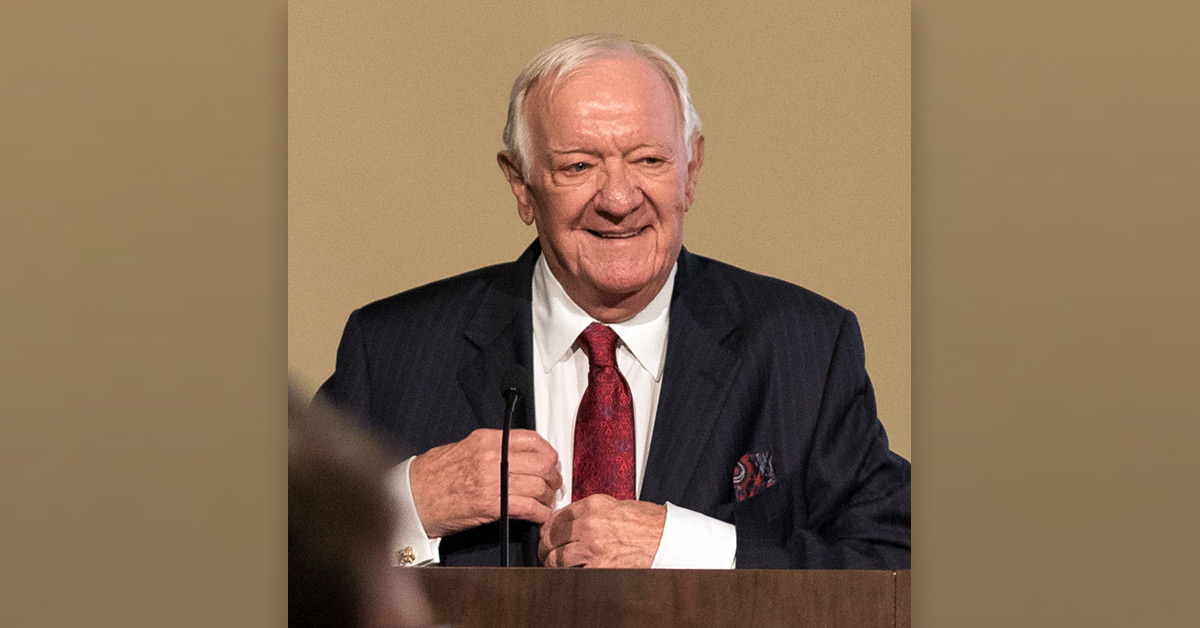 06/29/2020
JONESBORO — A-State alumnus Neil Griffin of Kerrville, Texas, namesake of the Neil Griffin College of Business at Arkansas State University, died Saturday.
Chancellor Kelly Damphousse announced the university will light the tower of the Dean B. Ellis Library scarlet this evening in tribute to Mr. Griffin.
"We are saddened to learn of the passing of Neil Griffin this past weekend. Mr. Griffin embodied the Arkansas State spirit in every imaginable positive way. He fought for his country during the Second World War. He came home to start a family, and gain the education he needed to begin his life's journey. His was a life fully realized, and his passion for others and for education was evident in his gifts not only to Arkansas State, but to other colleges, universities, and philanthropic causes. All Indians and Red Wolves will pause and remember Neil and the tremendous impact his life – and his story – had for his alma mater. Tonight, we will light the Dean B. Ellis tower Scarlet in his honor."
Griffin's historic gift to the university was announced in April 2018. He received an honorary doctorate from the university at the Spring Commencement in May 2018.
The Hill Country Community Journal in Kerrville posted an obituary online.
# # #
Original article source: http://www.astate.edu/news/library-tower-to-be-lighted-scarlet-in-memory-of-neil-griffin | Article may or may not reflect the views of KLEK 102.5 FM or The Voice of Arkansas Minority Advocacy Council