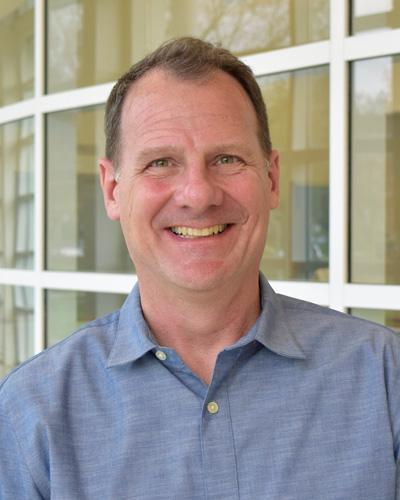 10/19/2020
JONESBORO – The Lecture-Concert Series at Arkansas State University will present Dr. Mark Rabideau, associate dean of University of Colorado-Denver's College of Arts and Media, as part of the 2020-21 Lecture Concert Series at 11 a.m. Tuesday, Oct. 20. The Zoom link to his lecture, "The Art of Hope" and "Heroes and Dreams," is https://astatecall.zoom.us/my/edowen.
Rabideau is an international leader in reimagining how artists and institutions can thrive within the contemporary marketplace and respond to the challenges and opportunities they face in the 21st century.
A compelling arts advocate, Rabideau has delivered recent talks at Yale, Cornell, The Civic Orchestra of Chicago, Eastman Leadership Academy, American College in Greece, and American University in Cairo, Egypt, where he was named Distinguished Visiting Researcher. Rabideau has served on The Quincy Jones Musiq Consortium and is president-elect of the College Music Society.
He also has served as editor and publisher for 21CM.org, is senior editor for Emerging Fields in Music (Routledge), and is a member of the editorial board for Artivate – A Journal of Entrepreneurship in the Arts. He has authored two books, Doing Good: Entrepreneurial Musicians Making a Difference (Project 440) and The 21CM Introduction to Music Entrepreneurship (Rowman & Littlefield), which was recipient of the 2018 Society for Arts Entrepreneurship Educators' Innovative Arts Entrepreneurship Pedagogy Award.
With funding from the A-State Lecture-Concert Series and the College of Liberal Arts and Communication, the lecture is free and open to the public.
Interested individuals may visit the Lecture-Concert Series website, AState.edu/LectureConcert, for information on this and other upcoming presentations. For more details, one may contact Dr. Ed Owen, chair, Lecture-Concert Committee, at (870) 972-3862 or via email at [email protected].
# # #
Original article source: http://www.astate.edu/news/lecture-concert-series-to-present-mark-rabideau-lecture | Article may or may not reflect the views of KLEK 102.5 FM or The Voice of Arkansas Minority Advocacy Council