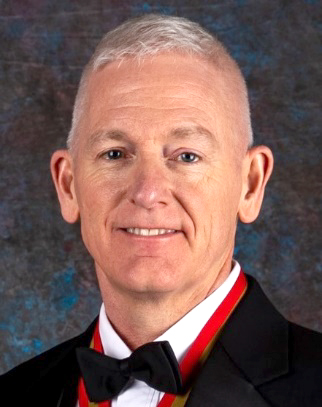 03/05/2021
JONESBORO – Retired Brig. Gen. Keith Klemmer has been named as the new chair of the Beck Center for Veterans board of directors at Arkansas State University. Klemmer is assuming the role as retired Maj. Gen. George Barker steps down after 11 years of service.
The Beck Center for Veterans provides combat-wounded veterans with first-class educational programs and services at Arkansas State University. These include, but are not limited to, resources enabling access to the higher education experience, resources for counseling, personal rehabilitation, advocacy and financial assistance to help support these individuals to achieve their post-military service goals.

"It is always an honor to serve our veterans, especially those that have entered in harm's way, fighting to preserve the freedoms that we as Americans hold so dear," Klemmer stated. "I'm especially honored to serve with the Beck Center for Veterans team as we build upon the legacy that Mr. Beck, Maj. Gen. Barker, and the National Advisory Council tirelessly worked to develop."
Chancellor Kelly Damphousse expressed his continuing support for the Beck Center and its leadership.
"It has been a privilege to have Maj. Gen. Barker to lead our Beck Center board, and I am excited that Brig. Gen. Klemmer is stepping into that leadership role. Both the founding chair and our incoming chair share the same Arkansas State experience as alumni not only of A-State but the Red Wolf Battalion. The continued success of the Beck Center for Veterans is vital to A-State's ability to continue as one of America's top Military Friendly Schools and to be of service to those who have protected our country."

Klemmer received a Bachelor of Science degree in agricultural business from Arkansas State in 1987 and a masters degree in strategic studies from the United States Army War College in 2007. He is also a graduate of Harvard's homeland security program. Klemmer, originally from Brookland, was commissioned a second lieutenant through the ROTC program in 1985.

He has served in a variety of positions in the 39th Infantry Brigade, 142nd Fires Brigade, and 87th Troop Command including battery commander, battalion S3, battalion executive officer, battalion commander, brigade fire support officer, brigade executive officer, and brigade commander. He is a veteran of both Operation Desert Shield/Desert Storm in 1990-91 and Operation Iraqi Freedom in 2003-05.

"We are excited to bring Mr. Klemmer to the team. He is knowledgeable, passionate about the well-being of veteran and military-affiliated individuals and brings a great deal of experience that will be valuable to the board," said Dr. Evette Allen Moore, executive director of inclusive excellence, which includes veteran and military student success, in the Division of Diversity and Community Engagement. "This is a great addition to help take the Beck Center for Veterans to new heights."

In October 2011, Klemmer became director of the joint staff, Arkansas National Guard. In December 2012, he was selected as the deputy adjutant general for Arkansas and was federally recognized as a brigadier general on April 1, 2013. In May 2015, he was selected as the deputy commanding general for the Fires Center of Excellence and Fort Sill (dual-hat).

He joined BAE Systems in April 2017 after serving more than 32 years in the Army National Guard as a field artillery officer, retiring at the rank of brigadier general.

Klemmer's awards and decorations include two Bronze Star Medals, Legion of Merit, Meritorious Service Medal, and the Arkansas Distinguished Service Medal, Military Outstanding Volunteer Service Medal, Ancient Order of Saint Barbara, and was inducted into the Arkansas State University Hall of Heroes in 2014 and was named an outstanding Arkansas State University alumnus in 2016.

Klemmer is currently the business development lead for National Guard and Fort Leavenworth programs within Combat Mission Systems of BAE System's Platforms & Services sector. In this capacity, he develops and implements business strategies with a focus on the National Guard and other non-standard markets. His current efforts include extreme cold weather mobility and support for tracked vehicle platforms, as well as mission command programs.

Klemmer and his wife, Sandra, have been married for 35 years and live in Arlington, Va. They have two children and one grandson. His interests include physical outdoor activity, particularly running and long-distance backpacking.
# # #
Original article source: http://www.astate.edu/news/klemmer-named-board-chair-of-beck-center-for-veterans | Article may or may not reflect the views of KLEK 102.5 FM or The Voice of Arkansas Minority Advocacy Council