02/15/2019
JONESBORO – The Kevin Prater Band will perform a concert of bluegrass music Monday, Feb. 25, at 7 p.m. at the Collins Theatre, 120 West Emerson Street, in downtown Paragould.  The concert is part of the Bluegrass Monday concert series presented by KASU 91.9 FM.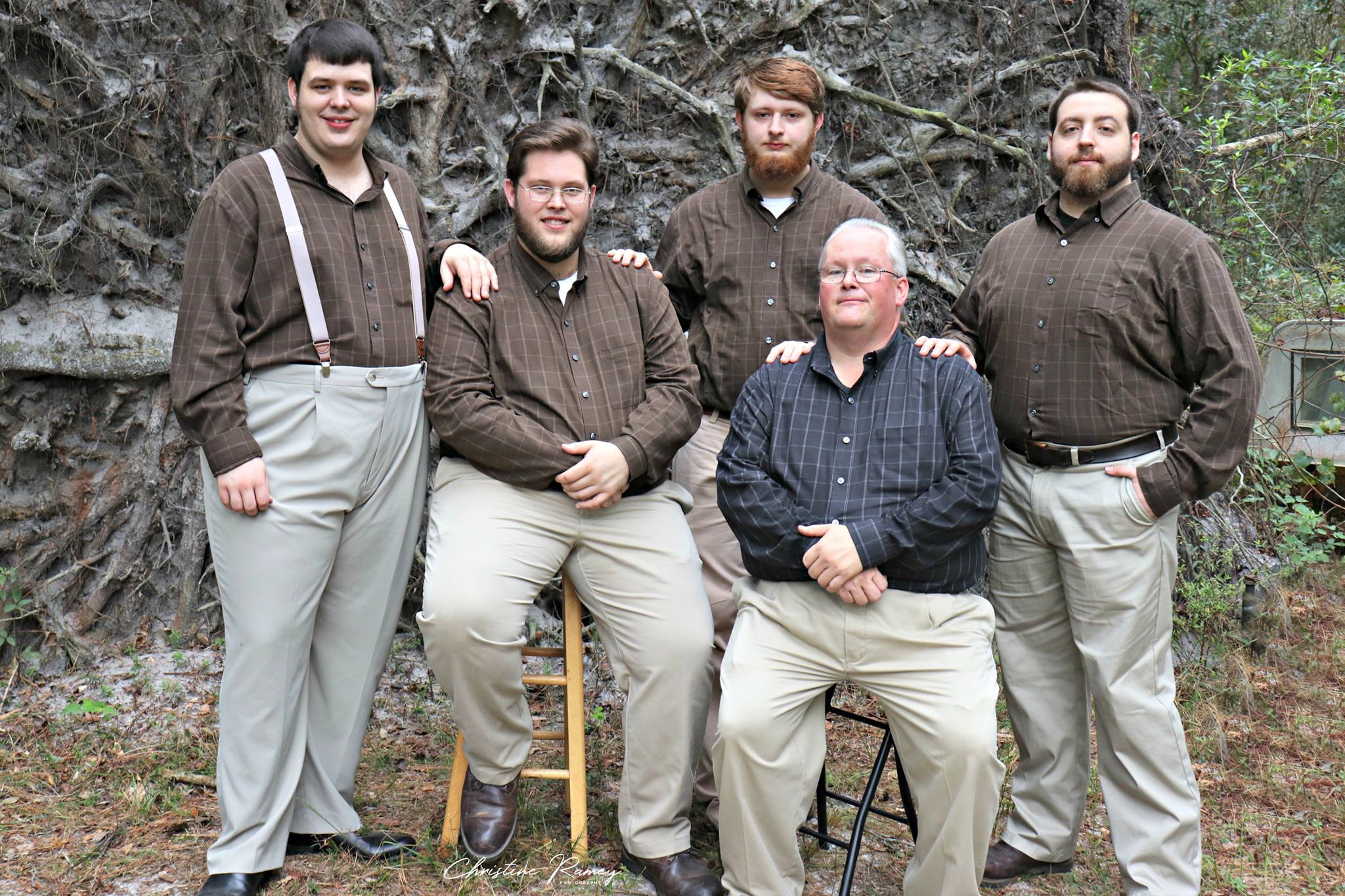 The Kevin Prater Band (left to right) Adam Burrows, Jake Burrows, Cole Spears, Kevin Prater and Ryan Lester.
Prater is from the tiny southeastern Kentucky town of Belcher, and he has a career spanning three decades of performing what he calls "pure Kentucky bluegrass" music.  He started his first band when he was only 10 years old, and has played in various nationally touring groups, most prominently with the James King Band.  Prater has travelled to 49 states and 23 countries to perform bluegrass music.
In 2009, Prater formed the Kevin Prater Band, creating a quintet dedicated to playing traditional bluegrass and gospel music along with some classic country music and vintage rock and roll. 
Prater plays mandolin, and his band members include guitarist Ryan Lester, fiddler Adam Burrows, bassist Cole Spears, and banjo and dobro player Jake Burrows.  Multiple band members sing, and the group is known for their tight vocal harmonies and their energetic stage shows.
Musically, the Kevin Prater Band is influenced by bluegrass acts such as the Seldom Scene, the Country Gentlemen, the Stanley Brothers, the Osborne Brothers, and Doyle Lawson and Quicksilver. 
Additional information about the group, including videos of the band in concert, is available at thekevinpraterband.com.  
Seating at the concert is first-come, first-served.  Doors to the theatre will open at 6 p.m. KASU will literally "pass the hat" to collect money to pay the group.  The suggested donation is $5 per person.
In addition to the concert, Terry's Café, 201 South Pruett Street in Paragould, opens on Bluegrass Monday nights to welcome bluegrass music fans.  The café serves a buffet meal beginning at 4:30 p.m. on the evenings of Bluegrass Monday concerts.  Concessions are also available at the Collins Theatre.
Bluegrass Monday concerts happen on the fourth Monday night of each month.  These concerts are presented with support from Bibb Chiropractic, the Posey Peddler, the Northeast Arkansas Bluegrass Association, Holiday Inn Express and Suites of Paragould and KASU.
KASU, 91.9 FM, is the 100,000-watt public broadcasting service of Arkansas State University in Jonesboro.  For more information, contact KASU Program Director Marty Scarbrough at [email protected] or 870-972-2367.  Bluegrass Monday is also on Facebook (search "Bluegrass Monday").
Original article source: http://www.astate.edu/news/kevin-prater-band-to-perform-at-bluegrass-monday | Article may or may not reflect the views of KLEK 102.5 FM or The Voice of Arkansas Minority Advocacy Council