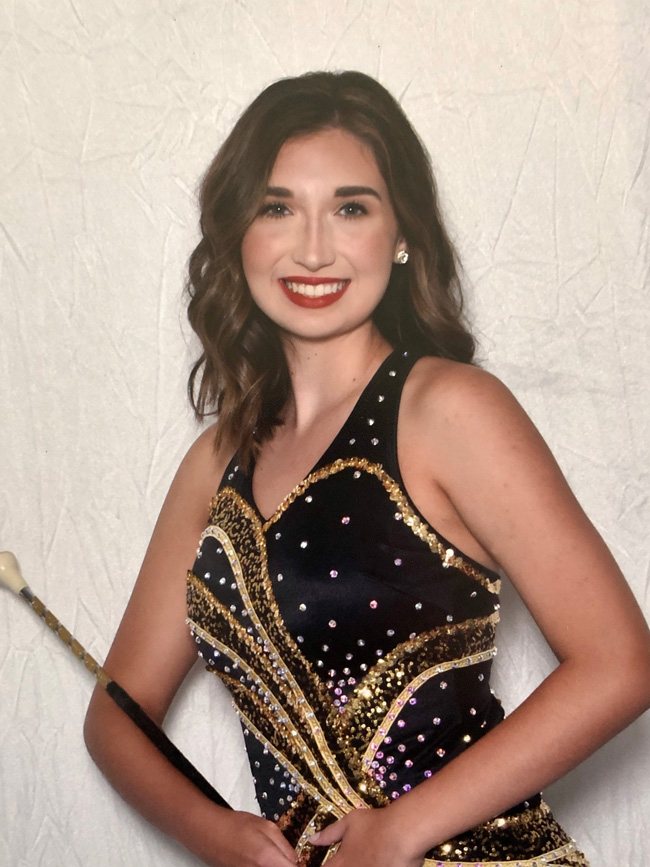 06/22/2020
JONESBORO – Kennett High School 2020 graduate Maddy Nigut is the newly selected featured twirler for the Sound of the Natural State marching band at Arkansas State University.
"This is the only solo position in the band and becomes available when the current twirler graduates," explained Dr. Steven R. Riley, director of athletic bands at A-State. "Maddy went through a rigorous audition process that included submitting two phases of performance videos and an interview with students, alumni and faculty of A-State bands along with Coach Paige Pauley of the A-State Spirit Squads."
The new A-State freshman plans to major in occupational therapy at A-State.
"By fusing together components of cheerleading, dance and twirling in conjunction with the band's field shows, her performances as our featured twirler will continue to encapsulate every element of A-State spirit that enhances each football game day," Riley added, "We are excited to see her carry on the legacy of twirling at Arkansas State University and continue to energize the performances of the Sound of the Natural State."
Her parents are Jennifer and Roman Nigut of Kennett.
# # #
Original article source: http://www.astate.edu/news/kennett-s-maddy-nigut-to-be-featured-twirler-at-a-state | Article may or may not reflect the views of KLEK 102.5 FM or The Voice of Arkansas Minority Advocacy Council