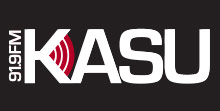 11/21/2018
JONESBORO – KASU, 91.9 FM, the 100,000-watt public broadcasting service of Arkansas State University, will present a "Jazz for the Holidays" concert Saturday, Dec. 1, at 7:30 p.m. at the Rendezvous Events Center, 106 West Everett Street, in Pocahontas.  Admission will be by donation at the door.  The suggested contribution is $15 for adults and $5 for students.
Pocahontas native Gary Gazaway has organized a group of talented area musicians to perform jazz arrangements of familiar holiday songs and Christmas carols at the concert.  Gazaway is a trumpeter, composer and record producer who has been working as a professional musician for over four decades.  He has recorded or performed with musicians including Steve Winwood, Herb Alpert, Joe Cocker, George Jones, Robert Palmer, Derek Trucks, Phish and Nnenna Freelon.
The featured vocalist will be Lisa Ahia.  Her musical career began at age eight on stage with her father, Sam Ahia, an acclaimed traditional Hawaiian guitarist.  She has worked as an emcee, playing ukulele and singing in Polynesian shows in her native Hawaii.  Ahia is also known as an interpreter of melodies from the "Great American Songbook."
Pianist Joy Sanford is a native of Hardy and a long-time resident of Jonesboro.  She is a former band and choir director at public schools in Arkansas, and has served as an accompanist for many area musicians performing in a wide variety of musical styles.
Violinist and mandolinist Tim Crouch is from Strawberry.  He is a former staff fiddle player for the Grand Ole Opry in Nashville, and has appeared as a session musician on thousands of recordings.  He has collaborated musically with Dolly Parton, Glen Campbell, Alan Jackson, Jerry Reed and Mike Snider.  He has also appeared on the television programs Austin City Limits, Hee Haw, the Late Show with David Letterman and Late Night with Conan O'Brien.
Guitarist Robert Bowlin was raised in Pocahontas.  He is a past winner of the National Fingerpicking Guitar Championship.  Bowlin has recorded or performed live with Kathy Mattea, Tom T. Hall, Ricky Skaggs, Bill Monroe and Bobby Bare.  He has also appeared numerous times on the Grand Ole Opry radio program.
David Eckert is a classically-trained bassist who studied with Ferdinand Maresh of the Philadelphia Orchestra as well as with Clifford Spohr and Dwight Shambley of the Dallas Symphony Orchestra.  Eckert spent two years as the principle double bassist for the Sinfonica Nacional in the Dominican Republic.  Upon returning to the United States, he developed a passion for jazz music, and plays regularly with jazz combos in Northeast Arkansas.
The concert is sponsored by River Bank of Pocahontas, Lesmeister Guest House, City Pharmacy, Bella Piazza, and the Bellamy Group Event Coordination. KASU is the public media service of Arkansas State University at 91.9 FM and kasu.org.
Original article source: http://www.astate.edu/news/kasu-to-present-jazz-for-the-holidays-concert | Article may or may not reflect the views of KLEK 102.5 FM or The Voice of Arkansas Minority Advocacy Council