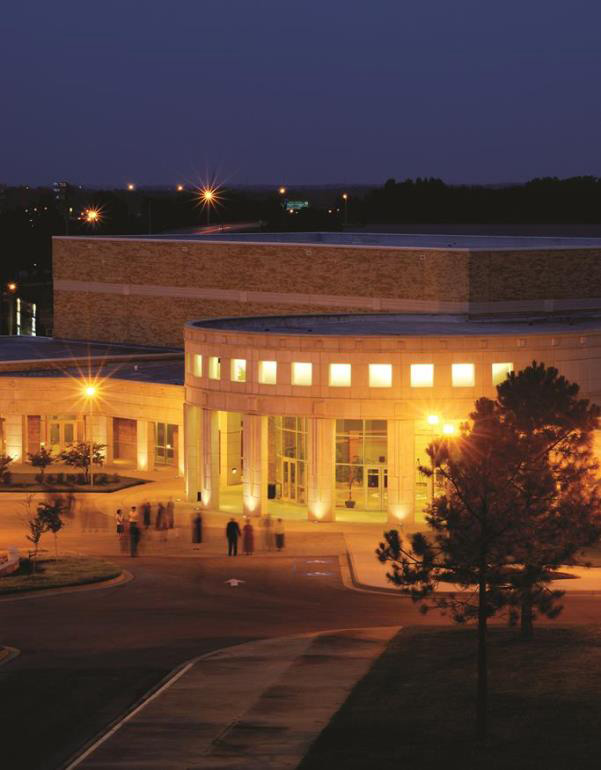 09/25/2019
JONESBORO – Arkansas State University's jazz studies program will present the seventh annual "Autumn Leaves" concert, the season premiere for the A-State Jazz Orchestra and Jazz Lab Band, Thursday, Oct. 3.
The concert begins at 7:30 p.m. in Fowler Center's Riceland Hall.
"This concert runs the complete gamut from period dance band works to exciting fresh sounds of today's jazz," stated Dr. Ken Carroll, director of jazz studies. "These talented groups will play something for everyone."
A-State Lab Band will open the concert with a Count Basie classic, "Basie – Straight Ahead," arranged by Sammy Nestico. The Lab Band will keep the night swinging with Tadd Dameron's "Our Delight." Antonio Jobim's bossa nova set the 60's moving. Tom O'Connor arranged the great Jobim classic, "Once I Loved." Lab will close its set with Curtis Fuller's cool "Bit of Heaven," written and recorded in 1959.
The Jazz Orchestra will close the evening with Horace Silver's "Nutville," an arrangement that drummer Buddy Rich loved and performed on the Tonight Show. Having recently returned from a concert of the famous Clayton/Hamilton Big Band, the Orchestra fell in love with John Clayton's arrangement of Benny Carter's "Easy Money."
The musicians continue with a challenging work from Ladd McIntosh, "Legacy," and the evening closes with a performance of a band favorite, "Gunslinging Bird," by Charles Mingus, recorded in 1959.
Members of the Jazz Lab Band are Jeremiah Taylor, Adam Hartness, Shannon Johnson and Madasia Patterson, alto saxophone; Parker Newberry-Robinson, Michael Ward and Zavier Roberts, tenor saxophone; Nate Babcock and Christopher Crutchfield, baritone saxophone; Adam Peoples, Emelie Fincher, Kyle Allman, Blake Bartholamae and Tyler Teague, trombone; Timother Gilbee, drums; Al Clevenger, piano; Brady King, Zachary Shearer, Grayden Fields, Myra Woods, Cody Daughertee and Eliecer Tamez, trumpet; and Jack Ezell and Gabe Waters, bass.
Jazz Orchestra members are Yu Minakata and Jon Vickers, alto saxophone; Tyler Remagen and Chase Hoots, tenor saxophone; Ethan Scurlock, baritone saxophone; Zach Ezell, David Wilson, Kyle Allman, Adam Peoples and Tyler Tanksley, trombone; Asa Puckett, Josh Hickman, Peyton Hendrix, Tyler Helms, Chris Wilson and Brandan Bakkala, trumpet; Dean MacDonald, piano; Gabe Waters, bass; Chris Isom, drums; Spencer Rawlins, bass; and Sam Young, guitar.
"Jazz is America's music. Come out to the family event, enjoy an evening of exciting music, and support your country's most important export: jazz," Carroll added.
Admission to the concert is $5, or free for A-State students with an ID.
# # #
Original article source: http://www.astate.edu/news/jazz-groups-to-present-autumn-leaves-concert | Article may or may not reflect the views of KLEK 102.5 FM or The Voice of Arkansas Minority Advocacy Council