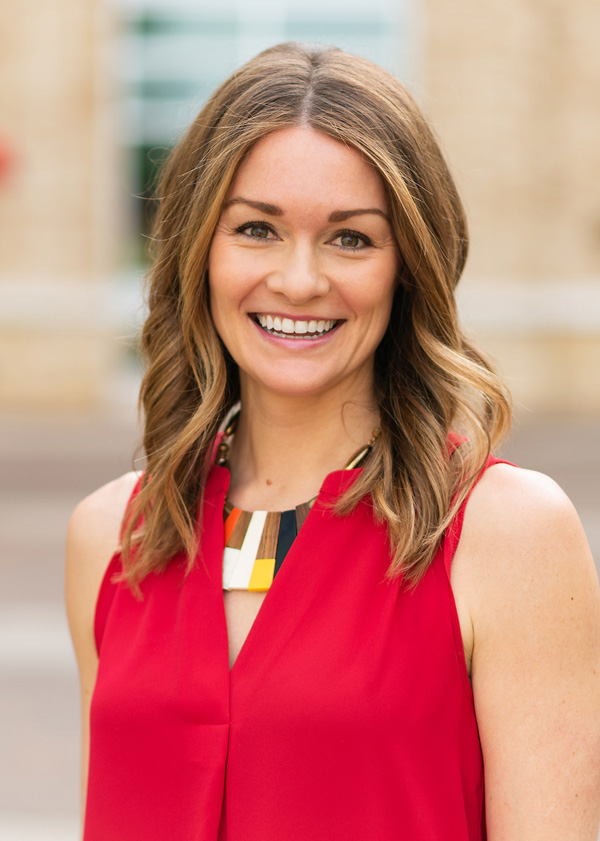 07/23/2019
JONESBORO – Alexis Hurdle has been promoted to associate dean of students at Arkansas State University, Dean of Students Dr. Martha Spack announced this week.
In her new role, Hurdle will be the director of the A-State Leadership Center.
"One of the important keys to retention and graduation is a strong program of on-campus activity for students," Spack said. "Every study we've seen makes a direct connection between involvement in campus life and higher rates of success in both the classroom and in completion of academic goals. We were looking for someone with a strong background in on-campus projects, and Alexis has been outstanding for Arkansas State."
Hurdle previously led the university's Greek Life areas, and will continue to serve as the coordinator and primary adviser to Arkansas State's National Pan-Hellenic Council, Panhellenic Council and Interfraternity Council organizations.
"I am honored and enthusiastic to serve as the new director of this highly energetic, hard-working, student-centered, and fun department," Hurdle said. "The Leadership Center has a history of strong and effective leadership. Our team plans to continue this legacy as we work to connect A-State students with worthwhile and developmentally-focused student involvement opportunities and experiences."
Among her projects managed for the Leadership Center is the annual A-State Global Student Leaders program. Hurdle has guided this short-term educational and cultural experience for university students since May 2014. She most recently returned with 20 students who traveled to Spain, France and Italy in May.
She provided key leadership to the recent statewide meeting on Greek Life hosted by A-State, University of Arkansas and UALR this spring. She has also made presentations to national organizations related to Greek Life administration and policies.
At Arkansas State, she received the national fraternity adviser of the year award from Lambda Chi Alpha for her work in August 2017.
Hurdle joined Arkansas State in 2011 after spending year as the associate director of the office of Greek Life at UA. Following graduation with her master's at UA, she worked there for two years as an academic adviser in the College of Education and Health Professions.
# # #
Original article source: http://www.astate.edu/news/hurdle-promoted-to-associate-dean-of-students | Article may or may not reflect the views of KLEK 102.5 FM or The Voice of Arkansas Minority Advocacy Council