05/10/2019
PIGGOTT – A new exhibit celebrating and highlighting Pauline Pfeiffer's journalism career before meeting author Ernest Hemingway and her contributions to editing some of his famous works after their marriage in May 1927 will be dedicated Saturday, May 18, at the Hemingway-Pfeiffer Museum and Educational Center (HPMEC), 1021 West Cherry Street, Piggott. The event begins at 10 a.m.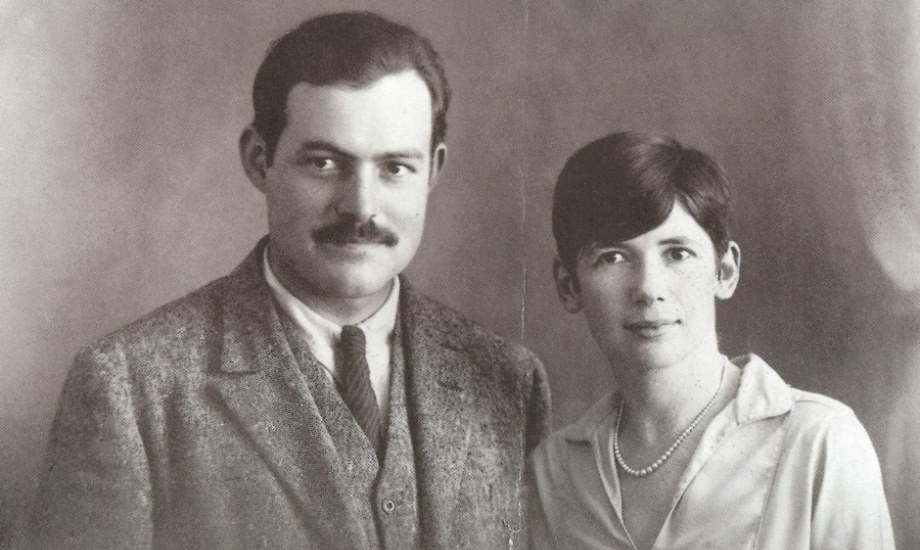 Ernest Hemingway and Pauline Pfeiffer on their wedding day in 1927.
Curated by S. Anthony Childress, graduate assistant at HPMEC and a Heritage Studies doctoral student, the exhibit features a series of works by Pfeiffer, beginning with a poem she penned in the back of her French textbook while a student at the St. Louis Academy of the Visitation, a Catholic girls' school in her hometown of St. Louis, Mo. It continues with photos of Pfeiffer's days at the University of Missouri at Columbia, where she joined the Missouri Board, an editorial leadership group on campus.
From there, the exhibit focuses on Pfeiffer's work as a print journalist and poet for The Smart Set, a literary publication whose ranks included journalist and satirist H.L. Mencken. Pfeiffer's byline appeared in newspapers throughout the United States and led to her being sent to Europe where she landed a position with Vogue magazine in Paris, the city where she met future husband Ernest Hemingway.
The exhibit also features some of Pfeiffer's work as Hemingway's editorial eye, ranging from a handwritten journal while on safari and his regret about her not lending her expertise to editing For Whom the Bell Tolls, one of his heralded works.
Dr. Adam Long, director at HPMEC, said the exhibit will be housed on-site through the end of this year before joining a traveling group of exhibits from the museum.
The Hemingway-Pfeiffer Museum and Educational Center is an Arkansas State University Heritage Site. The A-State Heritage Sites serve as an administrative agent for Arkansas Delta Byways, the official non-profit regional tourism promotion association serving 15 counties in the Arkansas Delta.
For more information on the exhibit or other activities at HPMEC, including tours from Monday through Saturday, visit hemingway.AState.eduor call (870) 598-3487.
Original article source: http://www.astate.edu/news/hpmec-to-dedicate-pauline-pfeiffer-journalism-exhibit | Article may or may not reflect the views of KLEK 102.5 FM or The Voice of Arkansas Minority Advocacy Council