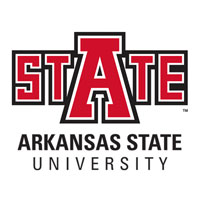 04/14/2021
JONESBORO — Professor of English Alan N. Brown of the University of West Alabama will present the keynote address for Arkansas State University's Delta Symposium XXVI, "The Haunted South."
Brown will give the presentation, "Walking the Line Between Legend Collection and Legend Tripping at the Crescent Hotel." His talk, at 12:30 p.m., Saturday, April 17, will explore his research on ghost stories at the legendary Eureka Springs hotel.
The presentation is one of the highlights of the symposium, to be held Thursday through Saturday, April 15-17. The Delta Symposium is sponsored by the Department of English, Philosophy and World Languages, with support from KASU 91.9 FM.
All of the events will be online and are open to the public. There's no fee, but registration is required and can be completed by contacting symposium chair Dr. Gregory Hansen, [email protected].
Brown has taught at the University of West Alabama for 35 years. He has directed the university's Writing Center and the Compensatory Writing Program, and he specializes his research on American literature, Southern folklore, and ghost stories.
A prolific author, he has published widely on ghost stories, tales of haunted sites, and the investigations of ghost hunters. His recent publications include "Ghosts Along the Mississippi River" and "Ghost Hunters of the South."
Brown is in great demand as a member of the Rhodes Scholars Speakers Bureau with the Alabama Humanities Foundation, and develops presentations that often focus on the folklore that is localized to the states and regions where he shares his reach.
He is a frequent presenter at the Delta Symposium, and he continues to contribute to his current research on ghostlore in a variety of formats. He recently developed a website for sharing his research.
More details about the complete Delta Symposium XXVI schedule can be found online.
# # #
Original article source: http://www.astate.edu/news/ghostlore-researcher-alan-brown-to-keynote-delta-symposium-xxvi | Article may or may not reflect the views of KLEK 102.5 FM or The Voice of Arkansas Minority Advocacy Council