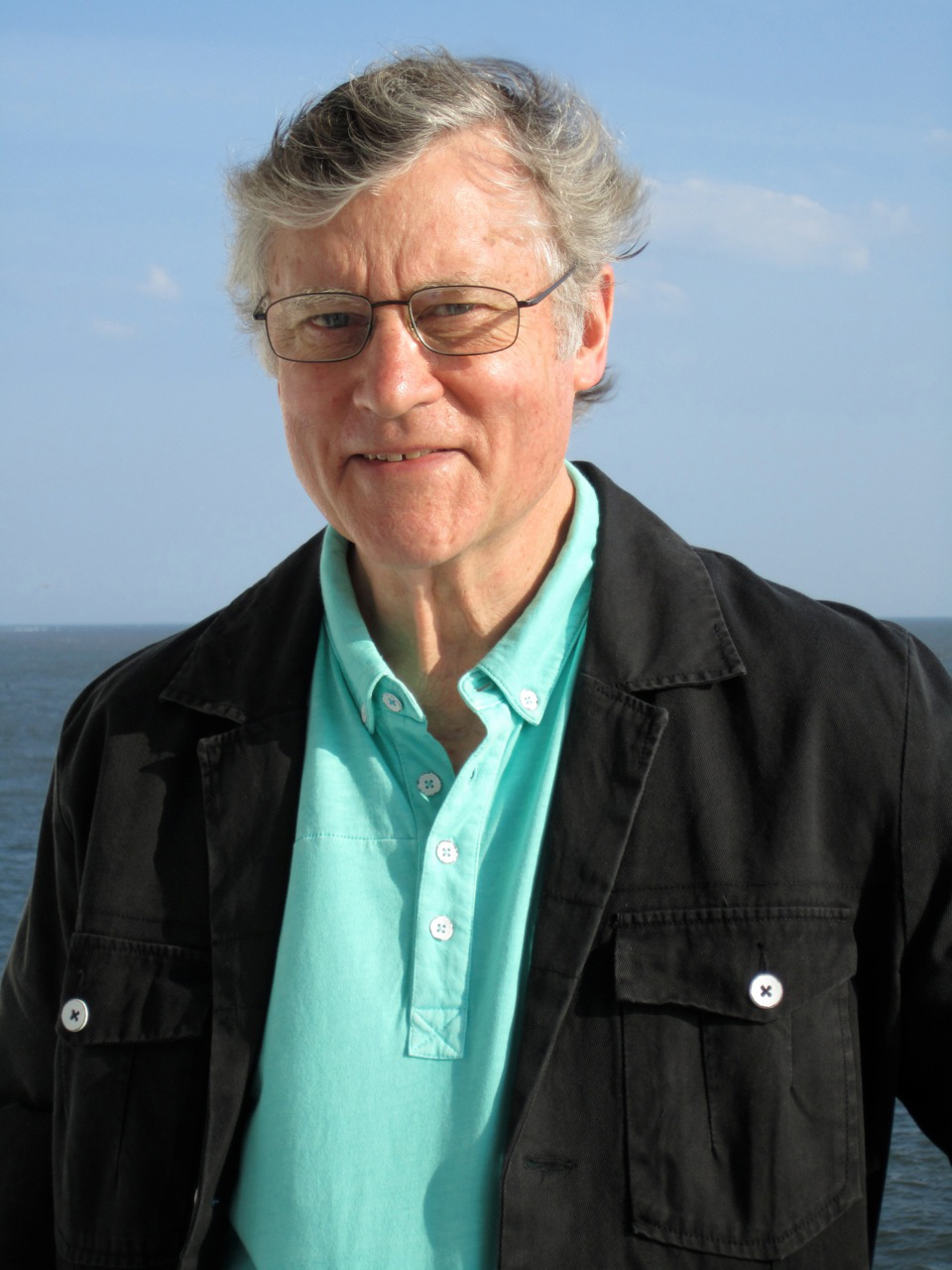 07/11/2019
JONESBORO – Much to his disappointment, Dr. William Ferris never got a chance to meet Johnny Cash, but believes the singer-songwriter, actor, author and multi-genre music icon helped to mold his life immeasurably.
Ferris, the Joel R. Williamson Eminent Professor of History Emeritus at the University of North Carolina at Chapel Hill, is a featured presenter at the third annual Johnny Cash Heritage Festival in Dyess, Friday, Oct. 18, from 1 to 4:30 p.m., in the Dyess Community Center. Tickets for the special event, hosted by Cash's daughter Rosanne, are $15.
Along with Ferris' talk, the Friday afternoon event includes presentations and screenings from the producers of the new Ken Burns series, Country Music. The new event is in addition to the traditional Saturday concert. Tickets for both events, and a special combined "Full Circle" ticket, are available at JohnnyCashHeritageFestival.com.
"I have long admired Johnny Cash and consider him and his music a national treasure," said Ferris, who has written or edited 10 books and created 15 documentary films. "I taught a course on 'Southern Music' for over 40 years and always featured Cash's life and music in the course. He was my hero and I have loved his music all of my life."
The topic of his festival address is "Voices of Mississippi: Blues, Gospel and Stories," and will include a presentation of photographs and recordings he produced of musicians in Mississippi in the 1960s and 1970s. Ferris spent a decade with a crew of students, researchers, audio engineers and photo technicians on more than 250,000 recordings and other musical materials to complete the collection. The 'Voices' project won two Grammys in 2019.
Ferris was born on a farm in Vicksburg, Miss., and began creating an archive of recordings and documentaries on people working on the farm and within his hometown. The projects generally followed the music of the area. Although Cash wasn't from Mississippi, Ferris loved his music and his message.
"Johnny Cash's music captures rural southern life and history in powerful, intimate ways," continued Ferris. "For over 50 years, he performed music that chronicled the sounds of country music, rock and roll, rockabilly, blues, folk, gospel and rock. His deep bass voice is immediately familiar to every American.
"The marriage of Johnny Cash and June Carter joined the two 'first families' of country music. Cash's roots in blues and the deep south and Carter's roots in the ballads of Appalachia created a historic sound and a love story that is cherished by all Americans."
Adding to his numerous awards, Ferris co-edited the Encyclopedia of Southern Culture (1989), which was nominated for a Pulitzer Prize. His books include "Give My Poor Heart Ease: Voices of the Mississippi Blues" (2009), which was translated into French as "Les Voix du Mississippi" (2013), "The Storied South: Voices of Writers and Artists," and "The South in Color: A Visual Journal" (2016).
Ferris curated "I Am a Man: Civil Rights Photographs in the American South—1960-1970," which opened in the Pavilion Populaire in Montpellier, France, in October, 2018. His publication, "Voices of Mississippi," is a box set published by Dust to Digital in 2018 that contains three CDs of his recordings of blues, gospel and stories, a DVD of his documentary films, and a book.
His honors include the Charles Frankel Prize in the Humanities, the American Library Association's Dartmouth Medal, the Mississippi Institute of Arts and Letters Award, and the W.C. Handy Blues Award. In 1991, "Rolling Stone" magazine named him among the top 10 professors in the United States. He is a Fellow of the American Folklore Society. Ferris received the B.L.C. Wailes Award, given to a Mississippian who has achieved national recognition in the field of history by the Mississippi Historical Society. In 2017, Ferris received the Mississippi Governor's Arts Award for Lifetime Achievement.
Ferris's visit to the festival is not his first connection with Arkansas State University. Ferris participated in the 2003 Delta Blues Symposium and spoke on "Memory and Sense of Place in the Delta" as a guest lecturer of the Heritage Studies Ph.D. program. He is widely known throughout Arkansas and the South as the founding director of the Center for Southern Culture at the University of Mississippi and for heading the National Endowment for the Humanities during the Clinton Administration.
After the immensely successful music events honoring Johnny Cash and benefitting restoration of his boyhood home, a new chapter began in 2017 with the Johnny Cash Heritage Festival. The newly-formatted event that combines educational activities in Dyess, as well as entertainment and special events, continues the legacy of the earlier concert series held in Jonesboro.
"It is inspiring to see how Emerita Executive Director of A-State Heritage Sites Dr. Ruth Hawkins and her colleagues at Arkansas State had the vision to preserve the Johnny Cash home in Dyess and to create the original annual Johnny Cash Music Festival. Their partnership with the Cash family and with musicians, filmmakers and scholars assure us that the legacy of Johnny Cash will always be respected and honored by the community where he grew up," added Ferris.
"Johnny Cash's legacy is unique in that it spans multiple genres and appeals to all ages. He grew up in the Great Depression and worked with his family in cotton fields. Cash identified deeply with working class and poor people, and his songs chronicled their struggles."
Ferris is excited about visiting Dyess, the cotton fields and the Cash Boyhood Home.
"To visit Johnny Cash's boyhood home in Dyess will be a special pilgrimage for me," Ferris concluded. "A walk through his home will frame the life and music of an artist who has shaped my life as deeply as author William Faulkner. Cash and Faulkner are iconic voices for the south who profoundly shaped our understanding of the region through their music and literature respectively."
Festival Tickets
In addition to the $15 tickets (plus applicable fees) for the Friday Special Presentations, tickets for the culminating concert Saturday, Oct. 19, also are available through the festival website, JohnnyCashHeritageFestival.com, the Central Box Office in A-State's First National Bank Arena at the lower red entrance, or by calling 870-972-2781 or 800-745-3000. Concert ticket prices are $35 plus applicable fees for general admission; $100 plus applicable fees for reserved chair seating; and $200 plus applicable fees for a Full Circle Package (limited number available).
The Full Circle Package includes seating in a special reserved section for the concert, field parking adjacent to the concert, admission to the ticketed Friday afternoon special presentations, and an invitation to a private Friday evening "suppertime stations" event with the Cash family.
A limited number of parking passes for the field adjacent to the concert are available to $100 ticket purchasers for $50 until spaces run out. They can be purchased by contacting the Central Box Office at the above numbers. (Parking passes cannot be purchased online.) Passes will be mailed out, along with a parking map, directions and instructions.
The festival is coordinated through Arkansas State University Heritage Sites and licensed through the John R. Cash Revocable Trust.
Original article source: http://www.astate.edu/news/ferris-excited-about-special-presentation-during-cash-festival | Article may or may not reflect the views of KLEK 102.5 FM or The Voice of Arkansas Minority Advocacy Council