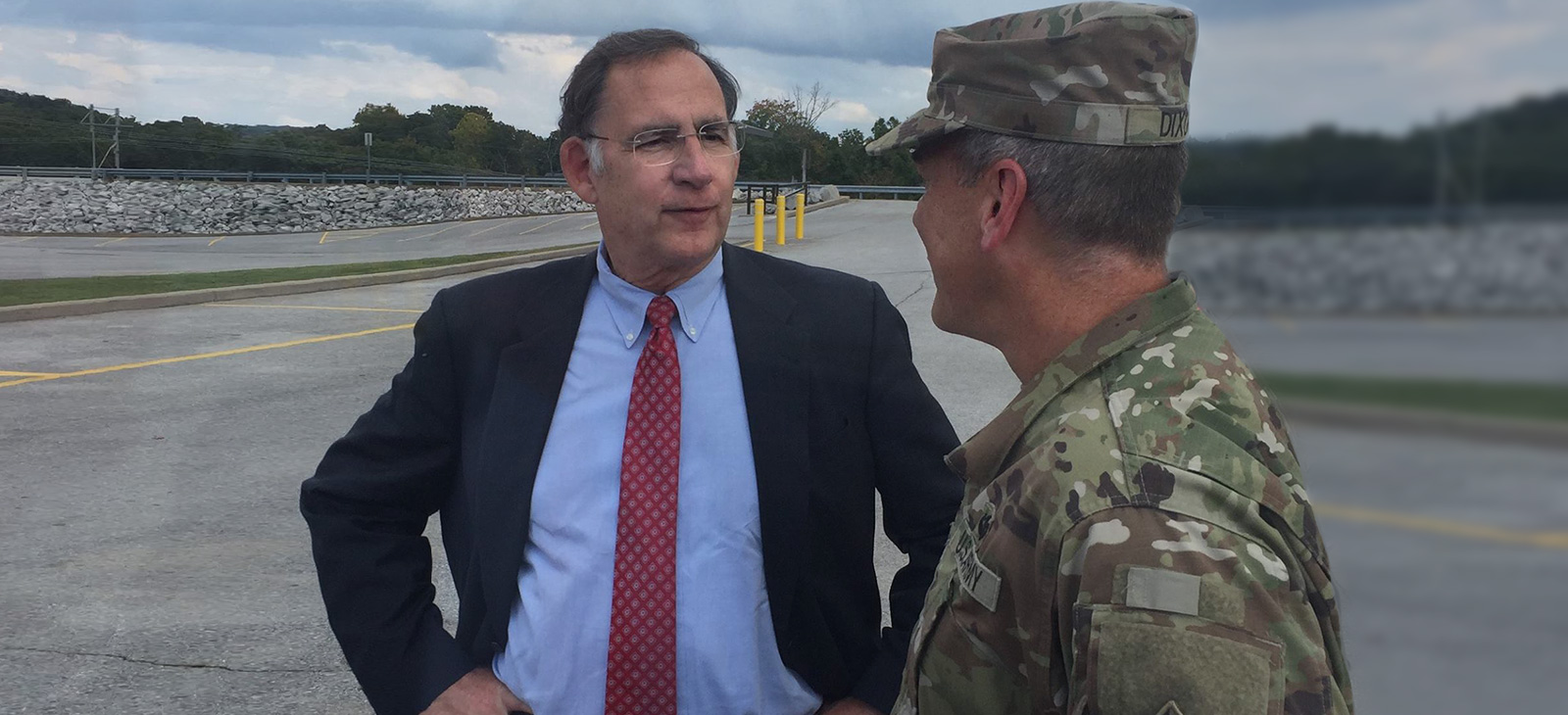 The 2018 farm bill is a huge victory for U.S. farmers. The bipartisan legislation improves food security, strengthens crop insurance and reinvests in America's rural economy. It is especially critical for Arkansas, where agriculture accounts for about one in every six jobs and adds nearly $16 billion to the state's economy.
Expanding markets has long been a priority for our agricultural producers. A historic provision in this legislation gives them a much-needed win in their desire to trade with Cuba.
With strong bipartisan support, this year's farm bill takes an important step in providing our farmers with more opportunities for trade and helping to alleviate food shortages for everyday Cubans. The farm bill's Cuba trade provision allows U.S. commodity exporters to use Department of Agriculture market promotion funding in Cuba, meaning our farmers will now be able to advertise their products on the ground where we know there is demand for American goods. These federal programs, which offset the high cost of market promotion, will no longer treat Cuba differently from other foreign markets.
Despite an otherwise healthy economy, America's agriculture industry is suffering. Commodity prices have fallen consistently and there is little relief in sight. Given this troubling forecast, the importance of opening new international markets cannot be overstated. Cuba, a country of 11 million people and nearly 5 million annual tourists, imports almost $2 billion in agricultural products from around the world – up to 80 percent of its entire food supply. Counted among Cuba's leading imports are some of Arkansas's top crops: soybeans, poultry and rice.
But under the decades-long U.S. embargo our producers have faced a tough hurdle. Though agricultural exports to Cuba are legal, U.S. law requires Cuba to pay up front in cash. This effectively prevents our farmers from competing in a nearby, ripe foreign market while competitors in Europe and South America offer Cuba financing terms for their exports.
A natural next step for Congress is to remove financing restrictions on U.S. agricultural exports to Cuba, and we have introduced legislation in the House and Senate to do just that. Although Arkansas rice, poultry and soybeans are only a few hundred miles away, Cuba has little choice but to purchase more expensive and lower quality goods from countries like Vietnam and New Zealand. Estimates show the U.S. could capture at least half of Cuba's total agriculture market if the cash-in-advance requirement were removed. Our farmers deserve access to nearby markets, just as the Cuban people deserve the ability to stock their shelves with high-quality U.S. food.
Critics of any further opening of the Cuban market to U.S. farmers worry that it would only reward and benefit the Castro regime, thereby undermining our commitment to human rights and democratic values. We are equally committed to these rights and values. We also believe that expanding agricultural trade not only serves to benefit American producers, but will help feed the Cuban people and infuse our nation's norms and values more deeply into Cuba's culture and civic life. When we trade with other countries, we trade not only goods and services but also ideas.
It's time to consider the adverse effects outdated sanctions are having on rural America and pass legislation that supports, not hurts, our agricultural industry. We are proud to have helped Congress make progress toward normalizing agricultural trade with Cuba and will continue to fight for our farmers and the Cuban people.
This was printed in the December 20, 2018 edition of The Hill.
Original article source: https://www.boozman.senate.gov/public/index.cfm/2018/12/farm-bill-s-expansion-of-trade-opportunities-between-the-us-and-cuba-historic-and-mutually-beneficial | Article may or may not reflect the views of KLEK 102.5 FM or The Voice of Arkansas Minority Advocacy Council