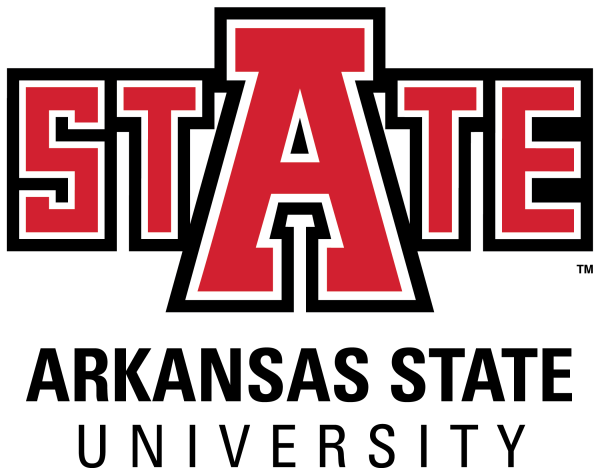 12/21/2020
JONESBORO – Arkansas State University's Esports team closed its fall semester of national competition with an impressive series of tournament finishes in conference and national events.
The top-tier club sport team represented the university in the several first division competitions including North American Collegiate League (NACL), Collegiate Star League (CSL), Unified Collegiate Esports Association (UCEA), National Association of Collegiate Esports (NACEsports), and PlayVS.
For those unfamiliar with Esports structure at the university level, the A-State team is composed of players who compete in individual games and leagues.
The Red Wolves Overwatch team scored the young program's best-ever finish this fall by achieving a top 32 out of the 512 best teams in the United States and Canada. A-State fell in the round of 32 to the No. 1 seed and eventual North American championship runner-up Harrisburg University.
"We were extremely pleased with our Overwatch finish, and considering that Harrisburg was led by a player who just went pro with the Houston Outlaws franchise league, we had a great fall performance," A-State Esport Head Coach Stephanie Lott said.
The Red Wolves maintain a current record this fall in CSL conference with a 4-1 record, second only to national power George Mason University. Among the teams A-State defeated in league play was Florida State.
A-State also scored national attention outside of competition by establishing merchandise support with the NACL and Three Commas, the apparel brand owned by Mark Cuban, owner of the Dallas Mavericks and star of TV's Shark Tank. The NACL/Three Commas relationship led to features globally in Yahoo! Finance, Forbes of India, and other international exposure.
"We believe these relationships have solidified our place as one of the nation's top club programs and on the path to varsity status to provide scholarships in the near future," Lott said.
Locally, the team joined with NACL to sponsor a campus-wide "HowlNite" Fortnite tournament for A-State students, and continued outreach with area high school teams.
"We want young players in our region to know that A-State is a great opportunity for their university studies and we can support them in their desire to continue to compete at the highest level," Lott said. "We've got great local sponsors that have helped with the launch of our Esports HQ."
Along with competition, the team has partnered with the School of Media and Journalism to provide opportunities for students looking to work in the emerging field of Esports video production. The team already has established a strong tie with NYIT College of Osteopathic Medicine to receive their Esports medical treatment and to participate in on-going research into the new field of Esports medicine.
While the fall was impressive, spring 2021 is poised to bring A-State to another level on the world stage. Through its partnership with NACL, A-State has secured competition spots for its teams in Fortnite, Rocket League and FIFA, and could earn the opportunity to try out for one of the English Premier League's professional Esports teams, Wolverhampton, if they are successful.
"We're super stoked for the chance to have our Red Wolves try out for the Wolverhampton Wolves," Lott said. "Like all our partnerships, we hope this leads to more engagement opportunities for A-State."
Also on tap for the spring is the College Call of Duty league and the Level Next Esports, the newly launched Learfield IMG College league. The team plans to bring in 2K, Madden and FIFA players to expand its participation during the spring.
Recapping specific sport team action from the fall:
The Rocket League competed in three major competitions – Unified Collegiate Esports Association (UCEA), CSL and PlayVS with notable wins over DePaul, Columbia College-Chicago and Coastal Georgia. The Rocket League team was also invited into a casual play match, livestreamed in the U.S. and internationally, that featured several high-profile professionals including Rex Pflueger, a pro basketball player and former Notre Dame standout, and notable professional RL player GapehornRL.
League of Legends competed in CSL and other independent tournaments, winning a tournament in December and finishing 6-1 overall in map count and undefeated in overall match score. LoL competition in the CSL resumes in January as 4-1 A-State takes on Middle Tennessee State.
Overwatch competed in UCEA and TESPA during the fall with wins over Florida Atlantic, University of Utah, James Madison and Full Sail.
Along with recognition on ESPN during A-State's home football broadcast, the team and its support crew earned other honors. Team sponsor and head coach Lott was nominated for the Stand Out Team Leader of the Year award hosted by The GameHERS Awards, and she was selected to serve on the advisory council of both NACL and UCEA.
The team partnered with NACL during the month of October to raise awareness and funds for breast cancer research through the Play for P.I.N.K. campaign.
To keep up with the A-State Esport team, connect through their Twitch (twich.tv/ArkansasState) and YouTube, as well as on Twitter and Instagram @AStateEsports. Links to the streaming, competition and Discord are found at AState.edu/Esport.
# # #
Original article source: http://www.astate.edu/news/esports-team-notches-strong-finish-in-fall-competition | Article may or may not reflect the views of KLEK 102.5 FM or The Voice of Arkansas Minority Advocacy Council