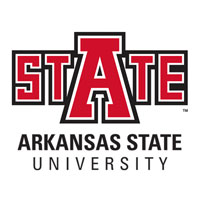 Dunlap Selected to Serve in National Leadership Development Program
10/07/2021
JONESBORO — Shekema Dunlap, a student in the doctoral degree program in educational leadership at Arkansas State University, has been selected to serve as the 2021-2023 graduate student representative for the prestigious American Educational Research Association's (AERA) Leadership for School Improvement Special Interest Group (LIS-SIG).
Dr. Ibrahim Duyar, professor of educational leadership and Dunlap's doctoral program adviser, describes her as an emerging scholar who will represent A-State in this nationally focused scholarly setting. An Atlanta, Ga., native, she now resides in Austin, Texas.
The purpose of the LSI-SIG is to examine how leadership characteristics of teachers, principals and superintendents influence instructional capacity, and thus result in improved student outcomes, and how policy guides this collaborative effort. In addition, the LSI-SIG encourages discussion and development of the philosophical, theoretical and empirical tenets guiding school and system renewal, Duyar added.
Dunlap will work closely with SIG faculty and graduate student members, as well as serve on the Planning Committee of Researcher Development Program (RDP), which is designed for developing research skills of emerging scholars across the United States. She will also contribute to the SIG's newsletter with monthly theme-focused writings such as mentoring.
# # #
Original article source: http://www.astate.edu/news/dunlap-selected-to-serve-in-national-leadership-development-program | Article may or may not reflect the views of KLEK 102.5 FM or The Voice of Arkansas Minority Advocacy Council