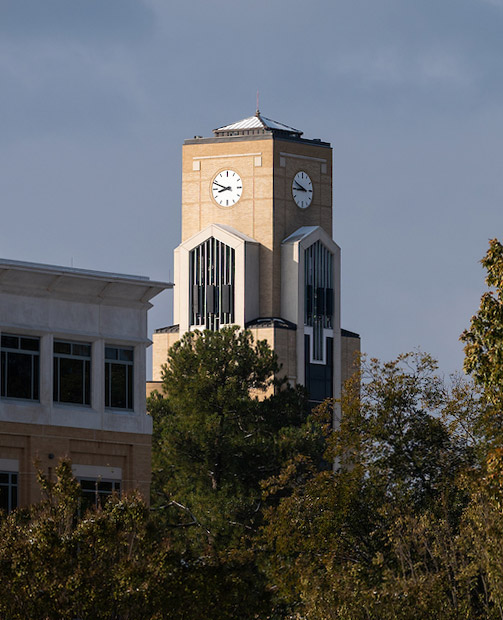 04/05/2019
JONESBORO – April is National Poetry Month, so the Dean B. Ellis Library at Arkansas State University is celebrating by hosting a month-long schedule of fun and interesting activities in collaboration with the Writing Center, Sigma Nu Gamma organization for English students, and other campus units.
Throughout the month they will have speakers, poetry readings, creations, and sharing.
Dr. Rick Lott, professor of English, will discuss poetry and read a few of his poems during a presentation Wednesday, April 10, at 3 p.m. on the second floor "front porch" area of the library.
On Monday, April 15, at 2 p.m., Jonesboro Mayor Harold Perrin will issue a proclamation for National Poetry Month in a ceremony at the library.
Yoshara Barber will discuss her book, "Her Slience Broken: Inspirations and Poetry," at 2 p.m. Tuesday, April 16, in the third floor exhibition area.
Dr. Khem Aryal, assistant professor of English, will discuss creating and writing poetry during a 2 p.m. talk on Tuesday, April 23, in the front porch area on second floor. Afterward, a mini poetry workshop hosted by the A-State Writing Center is planned, with prizes to be awarded.
Special contests will include a Poetry Slam open mic event Tuesday, April 30, from 2 until 4 p.m. at the library. Prizes will be awarded.
The library staff is issuing two poems each day during the month of April. On Poem in Your Pocket Day, Thursday, April 18, the staff and students will distribute poems to campus and off-campus communities. They also will post poems on social media, such as the library's Facebook page, and bulletins boards.
The Mayor's Office will post poems submitted by students on their social media page.
Most events are free and open to the public. The mini-poetry workshop hosted by the A-State Writing Center will be at Nettleton High School for concurrent students only.
For those who wish to participate in the Poetry Slam, the library staff is preparing a Google signup sheet as well as signup sheets in the library and Reng Student Union for the next few weeks. Drop-ins will be welcomed, also.
# # #
Original article source: http://www.astate.edu/news/dean-b-ellis-library-plans-poetry-month-celebration | Article may or may not reflect the views of KLEK 102.5 FM or The Voice of Arkansas Minority Advocacy Council