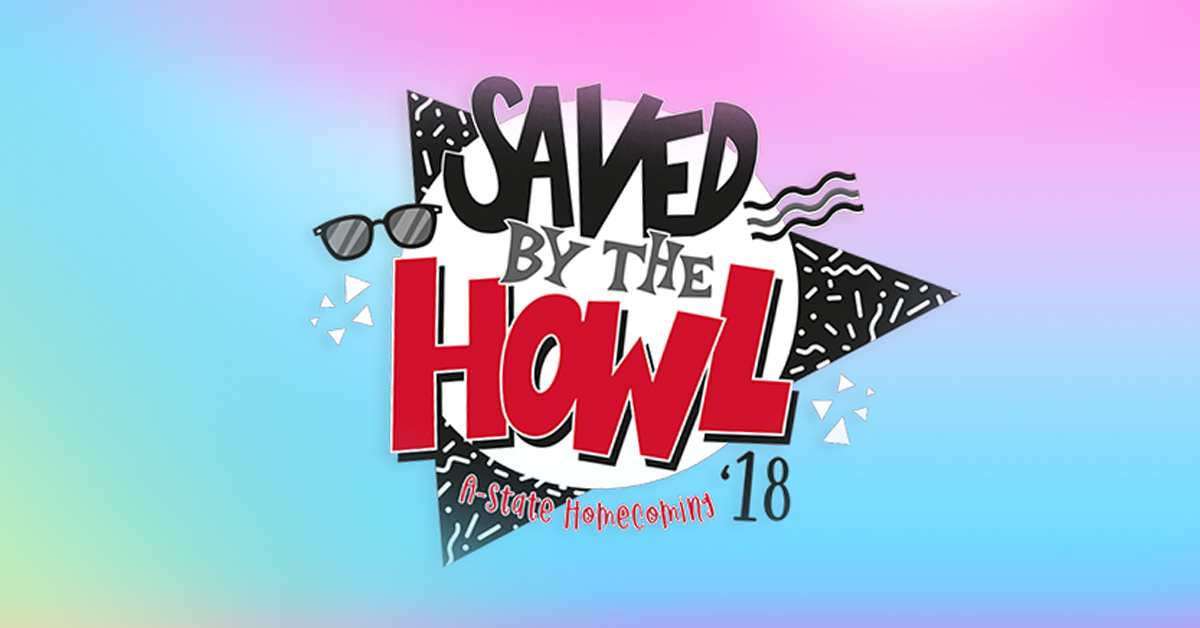 10/30/2018
JONESBORO – Five outstanding graduates of Arkansas State University's College of Nursing and Health Professions (CNHP) will be honored as distinguished alumni during Homecoming, Saturday, Nov. 3. The group will be recognized at the CNHP distinguished alumni awards ceremony at 10:30 a.m. in the Donald W. Reynolds Center for Health Sciences, Room 222.
The honorees are Christi Berry (Department of Communication Disorders), Rebecca Cowie (School of Nursing), Jun Yi Lai (Department of Physical Therapy), Kevin McHaffey (School of Nursing) and Tiffany Sterling (Nutritional Science Program).
Christi Berry is a speech-language pathologist working in early childhood special education as well as a candidate for Justice of the Peace in District 9 of Faulkner County. She graduated magna cum laude with a bachelor of science degree in communication disorders in 2009 and received her master's degree in communication disorders from Arkansas State in 2011.
Berry has worked in private clinics, served as the primary speech therapist for a specialty classroom for children with autism spectrum disorders in a developmental preschool, and now travels to provide services to children in their preschools and daycares on behalf of the local school districts through an education service cooperative. She enjoys collaborating with parents, teachers and other professionals to ensure that her students are connected with all of the resources they need to have the best chance of success in school and in life.
Rebecca Cowie graduated from Arkansas State University in 2012 with a master of science in nursing, adult health clinical nurse specialist, after earning degrees at Purdue University and the University of Arkansas-Fort Smith. She is currently the assistant vice president of nursing, assistant chief nursing officer and the director of the critical care, neuro progressive, and stroke service care at Washington Regional Medical Center in Fayetteville.
Cowie is board certified by the American Nursing Credentialing Center as an adult clinical nurse specialist (ACNS) and certified by the American Association of Critical Care Nurses as an adult-critical care nurse (CCRN).
After graduation from A-State, Cowie left Northeast Arkansas, where she had spent the last eight years raising her family, to work as a clinical nurse specialist for Washington Regional Medical Center's Critical Care and Emergency Room. She progressed on to coordinate the stroke program in 2014 and became the director in 2015. Cowie was again promoted as director over critical care, neuro progressive, and the stroke services in 2017. This year she has again been promoted to the assistant vice president of nursing/assistant chief nursing officer (CNO).
Jun-Yi Lai graduated from the physical therapy program in 2003 and has worked at HealthSouth Rehabilitation Hospital of Jonesboro since that time. She has practiced primarily in the inpatient rehabilitation setting and has focused her work and continuing education to serve this population. In 2017, she was promoted to the physical therapy team lead position, where she supervises PTs and PTAs in the physical therapy inpatient rehabilitation department.
Lai has also served as a clinical instructor for A-State and other institutions since 2006. She is a member of the PT advisory committee, and recently received her doctor of physical therapy degree in neurologic physical therapy. She is certified in Neuro-IFRAH, Bioness L300 and LSVT Big.
Lt. Col. Kevin McHaffey, U.S. Air Force (USAF), retired, graduated from Arkansas State University's bachelor of science in nursing program in 1994 and received his master of science in nursing degree from the University of Oklahoma Health Science Center in 2004. McHaffey served in the USAF from 1994-2016.
During his career, McHaffey served with the 43rd aeromedical evacuation squadron at Pope Air Force Base, N.C., as one of only 39 flight nurses in the Air Force prepared to deploy anywhere in the world without advance warning. He held the position of chief evaluator and deployed during Operation Shining Hope and Operation Enduring Freedom. 
He went on to serve as the aerospace medicine flight commander, deputy chief nurse, and squadron commander with a deployment during Operation Iraqi Freedom. At his last assignment, McHaffey served as healthcare integrator, medical management director and deputy chief nurse of the 72nd medical group at Tinker Air Force Base. During his career, he has received numerous awards and medals including Meritorious Service Medals, Air Force Commendation Medals, a NATO medal and an Air Force Achievement Medal.
Since retirement, McHaffey has served as a clinical specialist for Masimo, a global medical technology company. He provides support and clinical education to over 150 hospitals in Oklahoma and North Texas.
Tiffany Sterling graduated from the inaugural class of the nutritional science program (NSP) at Arkansas State and was recognized as the nutritional science outstanding practicum student in 2014. After graduation, she immediately passed her credentialing exam to become a registered dietitian nutritionist (RDN) and worked as a clinical instructor for the NSP.
She has also practiced as an RDN in the clinical setting. While working full-time as a clinical RDN, she earned a master of science degree in health sciences, with a graduate certificate of health science education, from A-State in 2016 and was an adjunct instructor for the NSP.
Sterling is now a full-time faculty member of the NSP and currently serving as the secretary for the Northeast Arkansas District Academy of Nutrition and Dietetics. 
Original article source: http://www.astate.edu/news/cnhp-to-honor-distinguished-alumni-during-homecoming | Article may or may not reflect the views of KLEK 102.5 FM or The Voice of Arkansas Minority Advocacy Council