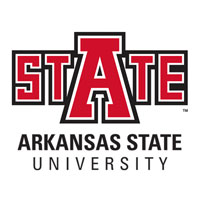 Dear Red Wolves:
Today, I sent our commencement plans to students who graduated in May, and to those who are on track to complete their degrees in August. Due to the coronavirus pandemic, we have made several important changes, and I want to make sure our entire campus community is aware of the adjustments we have made.
Dates and Times
The 2020 Summer Commencement will take place on its scheduled date of Friday, August 7, at 7 p.m. We will host the postponed 2020 Spring Commencement on Saturday, August 8, at 9 a.m. We are planning only one ceremony for the spring, rather than the two we have had in the past, based on the venue capacity.
Venue
For the first time in more than 30 years, Arkansas State will conduct its commencement ceremony outdoors at Centennial Bank Stadium. The physical distancing necessary for an event like commencement simply is not possible at First National Bank Arena. Our graduates will be seated six feet apart on the football field, with the commencement stage in the south end zone beneath the Centennial Bank Stadium video board. Guests will be seated in the stands.
Format
We created our revised commencement procedures to limit the number of potential interactions between people as much as practical. Thus, we are forgoing the traditional faculty and student processionals. Faculty members who desire to attend the ceremonies are welcome to do so, but as always, there is no requirement to do so. Graduates and faculty members will proceed directly to their seats on the field upon arrival, which eliminates the crowded line-ups that ordinarily take place at FNB Arena. We will reach out directly to faculty members who have doctoral students graduating so that we make special arrangements related to their students. We are also significantly reducing the number of participants on the platform to accommodate social distancing.
Ticketing
Even with the extra space and outdoor setting, we will have limited seating available for guests and faculty members. Each graduate will only be allowed to have four guests attend the ceremony. This is also a painful change, because commencement is also a shared celebration for our graduates' family and friends. We will seat guests in groups of four in assigned seats around the stadium, with at least six-feet between each group of guests. To get an accurate count of how many graduates and guests to expect, we asked our Spring and Summer participants both to confirm their desire to walk and to let us know how many tickets for family they require. All faculty members who wish to attend the ceremonies must also request a ticket. Faculty will be seated on the field behind the graduates in a similar physically distanced spacing. The deadline for all graduates and faculty to request tickets is Friday, July 24, for either ceremony. Faculty members will receive an email from the provost later this week with more information and their RSVP link.
Face Coverings
We will require that everyone wear a face covering when entering and exiting Centennial Bank Stadium. Our ushers will work to keep groups spaced out in lines, but we want to be as safe as practical. Once guests, students, and faculty members are in their seats, they may remove their face covering. We will require everyone to wear a face covering whenever they move around inside the stadium.
Procedure
Because of the unique format of these commencements, we will be limiting the ceremonial part of the event. After a brief welcome and a student speaker, we will begin individually recognizing our graduates. When their names are announced, graduates will cross the commencement stage to receive their diploma cover before returning to their seat. With no processional, and with fewer remarks, we anticipate that the ceremonies will conclude in two hours.
Notification Deadline
Preparing for commencement in the stadium will take a lot of work by our staff (including placing chairs for graduates on the field and assigning seats to guests and faculty). To help with our advance planning, graduates are required to declare their intention to walk and the number of guest tickets they need by Friday, July 24.
Friends, I hope you know how much it pains me to change the traditional locations, participants, and times for our commencements. At the same time, I have heard from many students how important the commencement ceremony is to them (and to their friends/family). I also understand that some students will not feel comfortable attending given all that is going on. I have reminded them that no one is required to attend commencement. It is a symbolic ritual, and our students will be graduates even if they do not "walk." For those who do want to participate, our team has worked hard to safely preserve one our oldest (and best) traditions for our students − hearing their name announced as they walk across the commencement stage.
Original article source: http://www.astate.edu/news/chancellor-announces-plans-for-summer-and-spring-commencement-ceremonies-aug-7-8 | Article may or may not reflect the views of KLEK 102.5 FM or The Voice of Arkansas Minority Advocacy Council