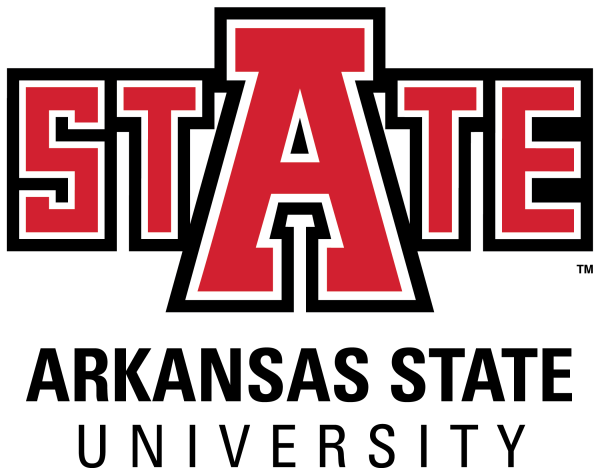 02/26/2019
JONESBORO – Chancellor Kelly Damphousse has extended invitations to visit Arkansas State University to three finalists for the vice chancellor for academic affairs and provost position.
Selected by the provost search committee as finalists are Dr. Velmer S. Burton, Jr., Dr. Gregg A. Garn and Dr. Alan C. Utter.  Each will visit A-State during the month of March, meeting with the search committee and other on-campus groups.
Utter is scheduled to visit March 4-6, followed by Garn on March 10-12, and Burton from March 26-28.  A public presentation by each candidate is tentatively scheduled for the second day of their interviews from 4 p.m. to 5 p.m., followed by a reception with faculty and staff from 5 p.m. to 6 p.m.
The final schedules for events, along with provided curricula vitae of the finalists, can be found at AState.edu/ProvostSearch.
Burton serves as the senior vice chancellor for university strategy and performance at the University of Arkansas at Little Rock.  He earned his bachelor, master and doctoral degrees from the University of Cincinnati, and also holds an Ed.D. from the University of Pennsylvania.  A criminal justice faculty member, he has served in administrative positions at the University of Minnesota and the University of Mississippi prior to UA Little Rock.
Garn serves as the dean of the Jeannine Rainbolt College of Education at the University of Oklahoma.  He earned his bachelor degree at the University of Northern Iowa, and his master and doctoral degrees at Arizona State University.  An education faculty member, he currently is the executive director of OU's K20 Center for Educational and Community Renewal and has held the Humphrey's Chair in Education at Oklahoma.
Utter serves as the provost and vice president for academic affairs at Texas Woman's University in Denton, Texas.  He earned his bachelor, two master degrees and his doctorate from the University of Pittsburgh.  An exercise science faculty member, he previously held administrative positions at Appalachian State where he was vice provost for research, the founding director of the university office of student research and the director of the health promotion degree program.
                                                           # # #
Original article source: http://www.astate.edu/news/candidates-for-vice-chancellor-provost-to-visit-campus-in-march | Article may or may not reflect the views of KLEK 102.5 FM or The Voice of Arkansas Minority Advocacy Council