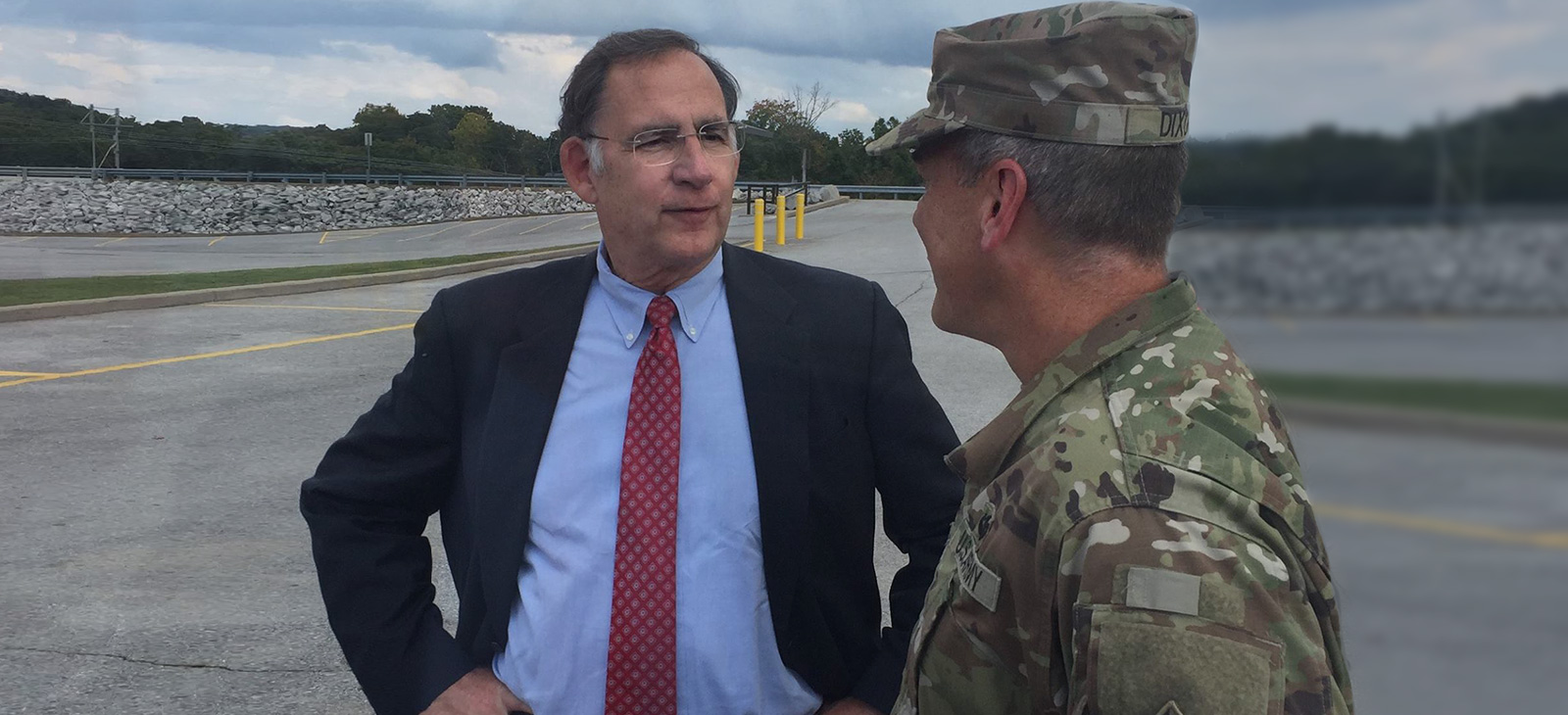 WASHINGTON- U.S. Senator John Boozman (R-AR) recognized the service and sacrifice of Vietnam veteran Kenneth Ziemer in 'Salute to Veterans,' a series recognizing the military service of Arkansans.
Ziemer now calls Yellville, Arkansas home, but he grew up in Wisconsin. He was working as a medical research assistant at the Veterans Hospital in Madison, WI when he received his draft notice. "I was kind of expecting it," he said. Joining the Army fulfilled his belief that "every male owed it to their country, at least two years of military service."
He completed basic training at Fort Knox, Kentucky in advance of going to Military Police (MP) school. However, his trouble throwing a hand grenade, which he eventually mastered, shifted the trajectory of his military service. 
His new orders sent him to Brooke Medical Field Service School at Fort Sam Houston in San Antonio where he studied to be a pharmacy specialist. He didn't get to practice his specialty at his next assignment at Fort MacArthur, California where he was reassigned as a lab technician. With his lab experience, Zeimer found this to be a good fit. "I was very happy about that because I knew it better than I did the pharmacy. I appreciated working in the laboratory. Now I had to work night and day. I couldn't get any leave because we were shorthanded." 
It wasn't long before he was notified that he would be transferred to Fort Lewis, Washington. "Everybody working in that hospital it seemed, except me, who worked in the medical field, knew that anyone who reported to Fort Lewis would end up in Vietnam," Ziemer said. He was instructed to gather all the pharmaceutical supplies and medications he would need to open a combat pharmacy in Vietnam.
Ziemer was assigned to the 523rd Field Hospital. In the pharmacy, he continued to utilize his chemistry background. Working nights, he manufactured medicines, cough syrup, suntan lotion and other products in short supply on the base.
During the days he volunteered in a variety of duties. One of his favorite roles was escorting patients to USO concerts. "Celebrities would visit with the patients and us so I got to meet quite a few people including Barbara Streisand and Bobby Rydell," Ziemer said. 
Ziemer was stationed in Nha Trang, Vietnam, which was considered a safe area, allowing him flexibility to leave the base and visit the local orphanage. "We would get gifts for the children from friends and relatives at home and from church groups and hand it out to the children. They loved it." He was passionate about continuing to help the children and missionaries in the area so he took Vietnamese lessons in hopes of returning to work with them after his service was complete.
He was encouraged to become a commissioned officer, but he turned it down and returned home. 
"Kenneth Ziemer honorably served our country. He, like many other Arkansans who served in Vietnam, had unique experiences that helped shape his life and his time in uniform. I'm pleased to recognize hisselfless sacrifice and preserve and share his memories of military service for future generations," Boozman said.
Boozman will submit Ziemer's entire interview to the Veterans History Project, an initiative of the Library of Congress's American Folklife Center to collect and retain the oral histories of our nation's veterans. 
Original article source: https://www.boozman.senate.gov/public/index.cfm/2018/11/boozman-recognizes-yellville-vietnam-veteran-in-salute-to-veterans | Article may or may not reflect the views of KLEK 102.5 FM or The Voice of Arkansas Minority Advocacy Council