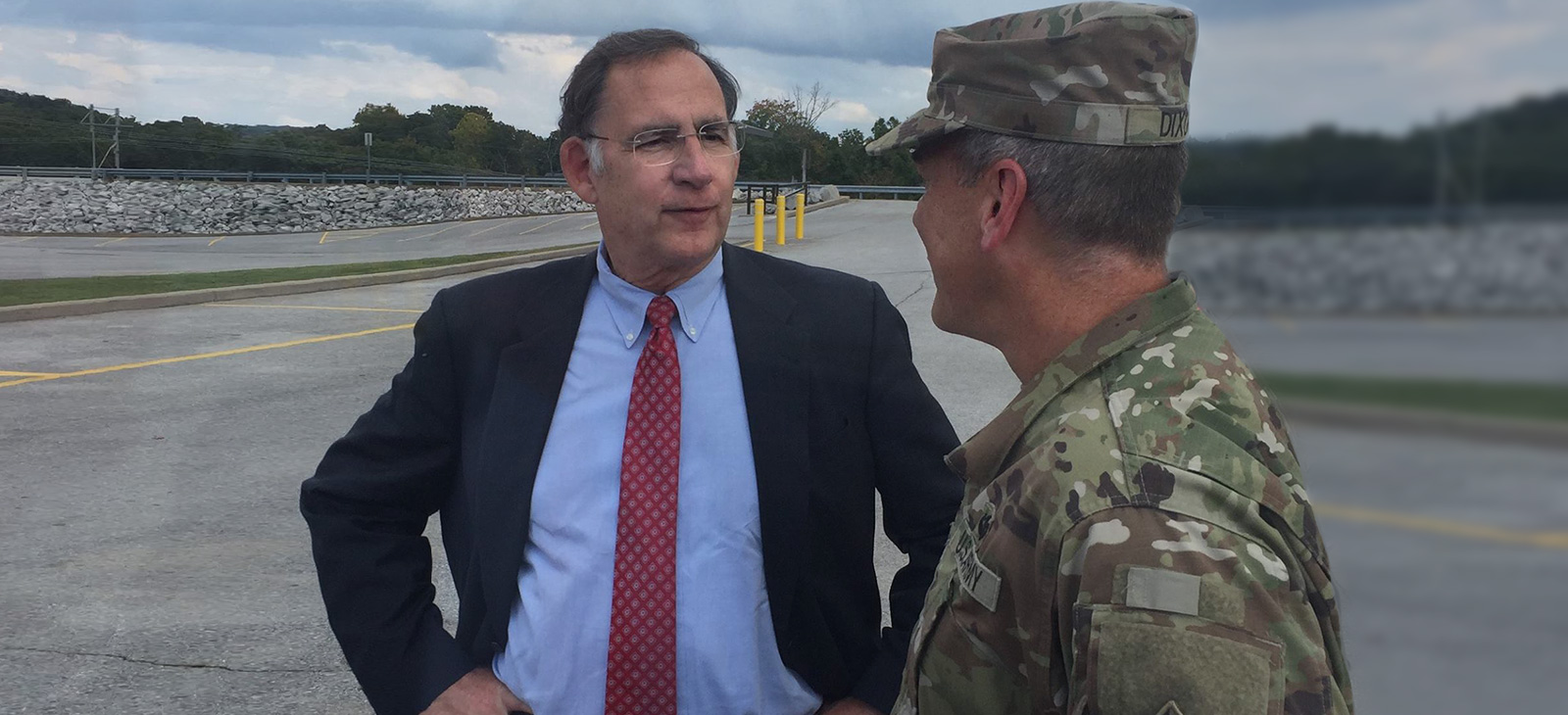 WASHINGTON- U.S. Senator John Boozman (R-AR) recognized the service and sacrifice of Colonel (retired) Mark McMullen in 'Salute to Veterans,' a series recognizing the military service of Arkansans.
McMullen was raised on a farm in Hazen. He was driving a tractor by the age of 10, but he didn't keep his feet on the ground for long. He developed an interest in aviation after flying in a crop duster. "I would either ride on the wing or in the hopper of the crop duster, until my mom found out," McMullen laughed. McMullen's dad hired an instructor to teach him to fly. A week after his 16th birthday he flew his first solo flight.
McMullen's best friend talked him into enlisting in the Army Reserve while in school at the University of Central Arkansas. Commissioned in the ROTC, he credits his Captain for turning his life around and encouraging him to take his education seriously.
He planned to go to flight school, but had to settle for the infantry because of his grades earlier in his college career. After completing an officer basic course at Fort Benning, Georgia, he returned to the UCA ROTC department where he learned that Arkansas was standing up the 437th Attack Helicopter Battalion and they were looking for pilots. Four months later McMullen was in flight school at Fort Rucker, Alabama where he graduated as a UH-1 (Huey) helicopter pilot.
At the time, the 437th had 107 pilots, 72 of whom were Vietnam War veterans. McMullen was assigned as a flight instructor, and he recognized he could learn a lot from his students. "I only had 100 hours of flight time and I'm teaching guys with a thousand hours in combat time. And guys who'd been shot down and captured," he said. "I cut my teeth with some of the finest men that the military has ever built."
Among his other assignments was serving as an officer recruiter for Arkansas. "I held myself to the same standard we asked our enlisted recruiters to do." He met the goal of enlisting 50 recruits, two years in a row.
McMullen says he was looking forward to retirement in 2007 when he would achieve 20 years of service, but in 2003 he was selected as 2nd battalion commander of the Arkansas Army National Guard. In September of that year, the battalion received deployment orders for Operation Iraqi Freedom. One month later, he was at Fort Hood, Texas for pre-deployment training.
In January 2004, McMullen relied on fellow Arkansans to get his advance team to Iraq. "We found an Air Guard unit from Arkansas that had a Razorback painted on a C-130 in Kuwait," McMullen said. He landed in Balad, Iraq much to the surprise of the movement officer. The rest of the soldiers arrived via convoy in the following days.
McMullen served as Battalion Commander for an Air Traffic Services operation, transforming from tactical operations to fixed base operations at four airfields.
"In Balad we were taking mortars, heavy, and rockets," McMullen said. "We were surrounded. You could go any direction that you wanted and engage with the enemy."
McMullen deployed for one year and is especially proud of his team for receiving the Meritorious Unit Commendation.
One of the biggest challenges of McMullen's career was January 2007 when he was notified that crew members of Easy 40, three of whom were Arkansas National Guardsmen, were killed when their Black Hawk helicopter was shot down in Iraq.
McMullen acknowledges his successful military career was due in part to the support of his wife. "I could have never done it without her," he said. While his call to serve kept him away from his family, it didn't stop his son from following in his footsteps. "I'm proud of the fact that my son and I served in Iraq together. He went on for two more tours."
"I am grateful for Mark McMullen's dedication and service to our nation. His memories of military service are an important part of our history and I am pleased to be able to collect and preserve his stories," Boozman said.
Boozman will submit McMullen's entire interview to the Veterans History Project, an initiative of the Library of Congress's American Folklife Center to collect and retain the oral histories of our nation's veterans.
Original article source: https://www.boozman.senate.gov/public/index.cfm/2019/6/boozman-recognizes-service-of-arkansas-army-national-guard-veteran | Article may or may not reflect the views of KLEK 102.5 FM or The Voice of Arkansas Minority Advocacy Council