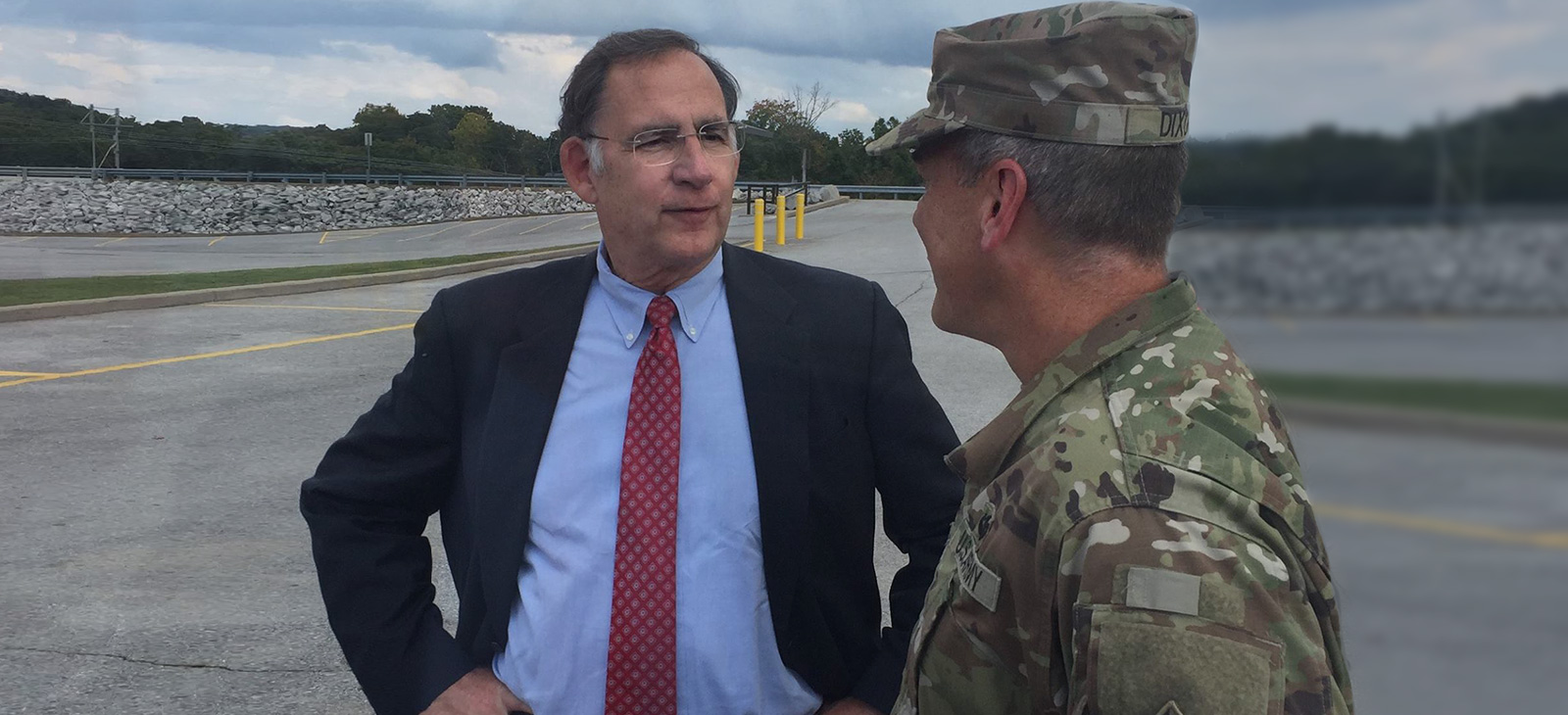 WASHINGTON-U.S.Senator John Boozman (R-AR) recognized Lt. Col. (retired) Karen King-Johnson, a Vietnam War-era Army journalist, in 'Salute to Veterans,' a series commemorating the military service of Arkansans. 
Karen King-Johnson calls Hot Springs home today. She grew up in a patriotic family. Her father bravely served during WWII and was killed in action at the Battle of the Bulge when she was just one-year-old. Her mother and stepfather worked at Tinker Air Force Base. After graduating from Oklahoma State University and a brief stint as a reporter for a local paper, King-Johnson joined the Army. "It just seemed like it was something I should always do," she said. 
One of her first assignments was in Germany where she served as commander of the Women's Army Corp (WAC) detachment and fulfilled many responsibilities. "We were short-handed in 1966. We had taken all the veteran troops out of Germany and rushed them to Vietnam to try to fill in over there. The German command was just decimated. Everybody who was over there had at least a whole year's worth of experience and numerous job titles," King-Johnson said. 
Following her service in Germany, King-Johnson was assigned to the Defense Information School at Fort Benjamin Harrison. "I had been begging to be assigned to a journalist-type role," she said. Her assignments included covering celebrities in basic training at Fort Dix, including football star Joe Namath. 
She eventually received orders for Vietnam and underwent intense survival training in advance of her tour. She left from Travis Air Force Base bound for Vietnam as the sole female aboard a plane of 225 soldiers. As a captain, King-Johnson was also the ranking officer on the flight. 
In Vietnam, she served as Command Information Officer and her duties included leading a team of reporters, writing stories, photographing troops, printing internal publications to keep the troops informed, overseeing distribution of Stars and Stripesand publishing twice-daily news bulletins and writing weekly periodicals. She was also in charge of publishing Uptight Magazine, which won the Thomas Jefferson Award for outstanding military publication in its field. King-Johnson flew to Washington, D.C. and accepted the award before notable diplomats and leaders.
After 15 years, King-Johnson retired from active duty, but she continued her service in the reserves and became an advocate for veterans. In 1982, she joined an Arkansas delegation in Washington, D.C. for a parade celebrating the dedication of the Vietnam Veterans Memorial. In conversations with other female Vietnam veterans they concluded a monument was needed on the National Mall to honor the significant role of women in the war.  
"It took us another 11 years," King-Johnson said. She lobbied senators to encourage support for the Vietnam Women's Memorial and testified before the Senate Subcommittee on Public Lands, National Parks and Forests which was chaired by then-Senator Dale Bumpers of Arkansas.
"There can't be a more rewarding career than being in the military. At least there wasn't for me. I got to do things and see things, that as a little kid from Oklahoma, I never would have gotten to do," King-Johnson said. 
"Lt. Col. Karen King-Johnson's career is a unique example of the diverse leadership within our military. Her service, sacrifice and support for her fellow veterans is something we can all be proud of. Preserving her memories for the Veterans History Project is a great way to show our appreciation for the exemplary work she did serving our country," Boozman said. 
Boozman will submit King-Johnson's entire interview to the Veterans History Project, an initiative of the Library of Congress's American Folklife Center to collect and retain the oral histories of our nation's veterans.  
Original article source: https://www.boozman.senate.gov/public/index.cfm/2018/12/boozman-recognizes-hot-springs-retired-army-journalist | Article may or may not reflect the views of KLEK 102.5 FM or The Voice of Arkansas Minority Advocacy Council